About Hawks Ridge Senior Living
Levels of Care: Assisted Living
Hawks Ridge is a premier Assisted Living Community in the Hood River, Oregon area, that serves all of Hood River County, as well as The Dalles, Goldendale, Rockford, Odell, Mosier, White Salmon, Cascade Locks, and Portland. No matter where you've lived before, we'd be honored to have you call Hawks Ridge Assisted Living home.
Hood River is a city that boasts recreation, entertainment, and culture throughout the community. Settled along the breathtaking Cascade Mountains and the Columbia River Gorge, the area is an influential location for mountain biking, hiking, skiing, windsurfing, and kiteboarding. There are plenty of opportunities to view numerous natural sites, in addition to local interest spots such as the History Museum of Hood River County, the Western Antique Aeroplane & Automobile Museum, wineries and vineyards, and the Columbia Center for the Arts.
Located just off of Pacific Ave. and 8th St., Hawks Ridge is a local community that provides exceptional person-centered care to residents from all walks of life. If you or your loved one needs help with Activities of Daily Living (ADLs) in an assisted living setting, our community has everything necessary to live comfortably and happily.
For assisted living residents, Hawks Ridge provides the best care available in the Hood River area. We take a vested interest in every person, delivering resident-centric healthcare. Our skilled and professional staff, which includes onsite nurses, medical technicians, and caregivers, are always available to ensure safety, health, and wellbeing with individually developed care plans, medication management, and mobility assistance. They also love to come to work with a smile on their faces every day. You'd be smitten too if you got to interact with such a wonderful group of residents!
Assisted Living Community in Hood River, OR
At Hawks Ridge, our community offers a unique blend of assistance and support with fun and engaging living experiences. We promote a welcoming environment with a distinct focus on providing an atmosphere that feels like home.
Our property features spacious and modern living accommodations with fine dining experiences and so much more. Start with our gorgeous outdoor walkway and landscape, complete with a park-like setting that features cozy benches, a birdhouse, and covered seating. Additionally, we have apartment-style residences at Hawks Ridge that feature natural light, updated furnishings, kitchenettes with a refrigerator and microwave, spacious closets, and comfortable bathrooms.
Common areas are important spots in our community as we encourage residents to come together and enjoy each other's company through shared bonds and activities. Hawks Ridge provides an exercise room, game room, library, a salon and barber shop, a wonderful foyer to sit and chat with friends, and a grand dining room – complete with a piano!
Gathering around the table for meals is important in our community. Our highly experienced culinary team creates three delicious home-cooked meals each day that our residents love. Resident favorites incorporate fresh fruit and vegetables, such as our roasted veggies salad, and we also love to grill hamburgers and Italian sausage. Food is also festive at Hawks Ridge with Holiday dishes like corned beef and cabbage lunch on St. Patrick's Day or a few goodies such as cupcakes and chocolate-dipped strawberries on Valentine's Day. Our kitchen staff loves creating memorable dining experiences for residents and families. Join us anytime, especially during Holiday celebrations!
Frontier's Award-Winning SPARK™ Program
The friendly and compassionate staff at Hawks Ridge are proud to offer our Assisted Living residents the award-winning SPARK™ program.
SPARK was inspired by the teachings and research of Maria Montessori and Dr. Cameron Camp and provides meaningful and life-enhancing experiences for members of our Assisted Living community.
Our unique program engages our residents with proven strategies that strive to heighten interaction, optimize cognitive skills, as well as promote a sense of purpose and accomplishment. We use tailor-fit assessment tools to evaluate each resident's capabilities and strengths, so the program can best meet their specific needs. Residents are encouraged to participate in a wide range of activities based on their interests and abilities.
From baking blueberry cheesecake bites with our Baking Committee to providing numerous consistent social events that stimulate residents' minds and facilitate inclusion like crafts, bingo, and exercise classes, SPARK at Hawks Ridge has something for everyone to enjoy!
Other activities available for residents include special trips and outings, Tai Chi, pet leash braiding, pet therapy, gardening, games, Holiday celebrations, and more.
Along with our many SPARK activities, residents also love to take part in many other community initiatives, like our recent dog show fundraiser for the Alzheimer's Association.
Our community has activities and events throughout the year that family and friends are encouraged to attend. Communication is important for families, staff, and residents. We communicate with families about upcoming events and their loved ones, sending updates to families regularly.
Amenities at Hawks Ridge Assisted Living
Our Assisted Living residents enjoy a wide range of amenities at our well-appointed property, including:
Exceptional Accommodations – Our community features spacious living quarters in apartment style-residences, and Hawks Ridge has many wonderful areas for enjoyment like our exercise room, game room, library, salon and barber shop, and a wonderful foyer to sit and chat with friends.
5-Star Cuisine – A dedicated culinary team that prepares a wide variety of meals, including traditional Holiday dinners and resident favorites with fresh fruits and vegetables, as well as grilled items and tasty treats. Enjoy a meal in our grand dining room – complete with a piano!
Social Outings – Residents enjoy our many stimulating activities, including Baking Committee, group exercise, off-site outings, crafts, bingo, and so much more.
Spa Services – Residents can have manicures/pedicures done for relaxation and visit our salon and barber.
Holiday Celebrations – We love to get together and celebrate various holidays with food and friendship. From St. Patrick's Day to Valentine's Day, come and enjoy Holiday-themed treats and entertainment!
Choosing the Right Assisted Living Community in the Hood River Area
Finding the right Assisted Living community is vitally important. Hawks Ridge Assisted Living offers the very best services in the area.
If you would like to learn more about the many services and amenities that our community offers, we invite you to visit our property, take a tour and speak with our caring and friendly staff.
Photo Gallery
Hawks Ridge Assisted Living
Awards & Recognition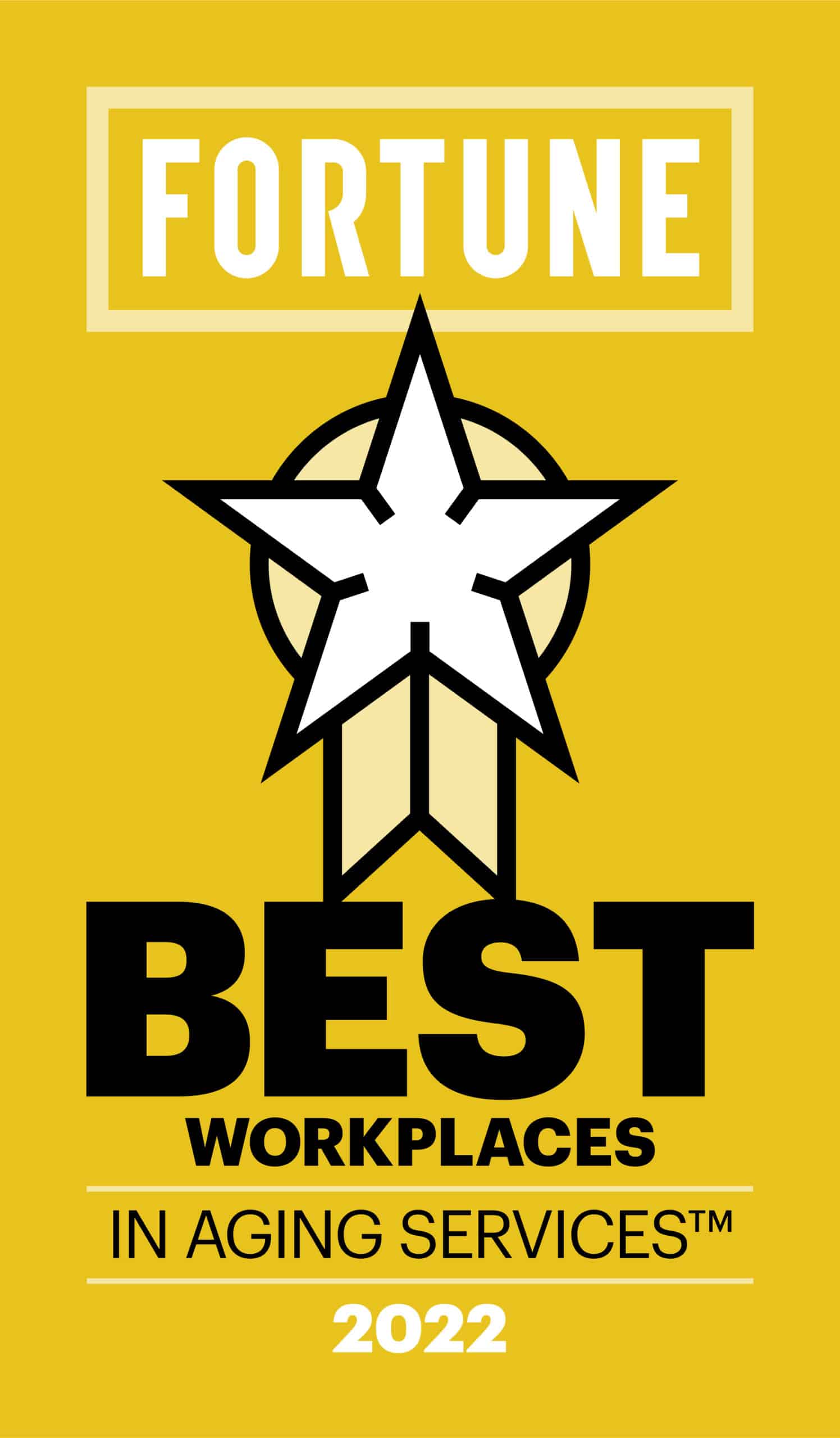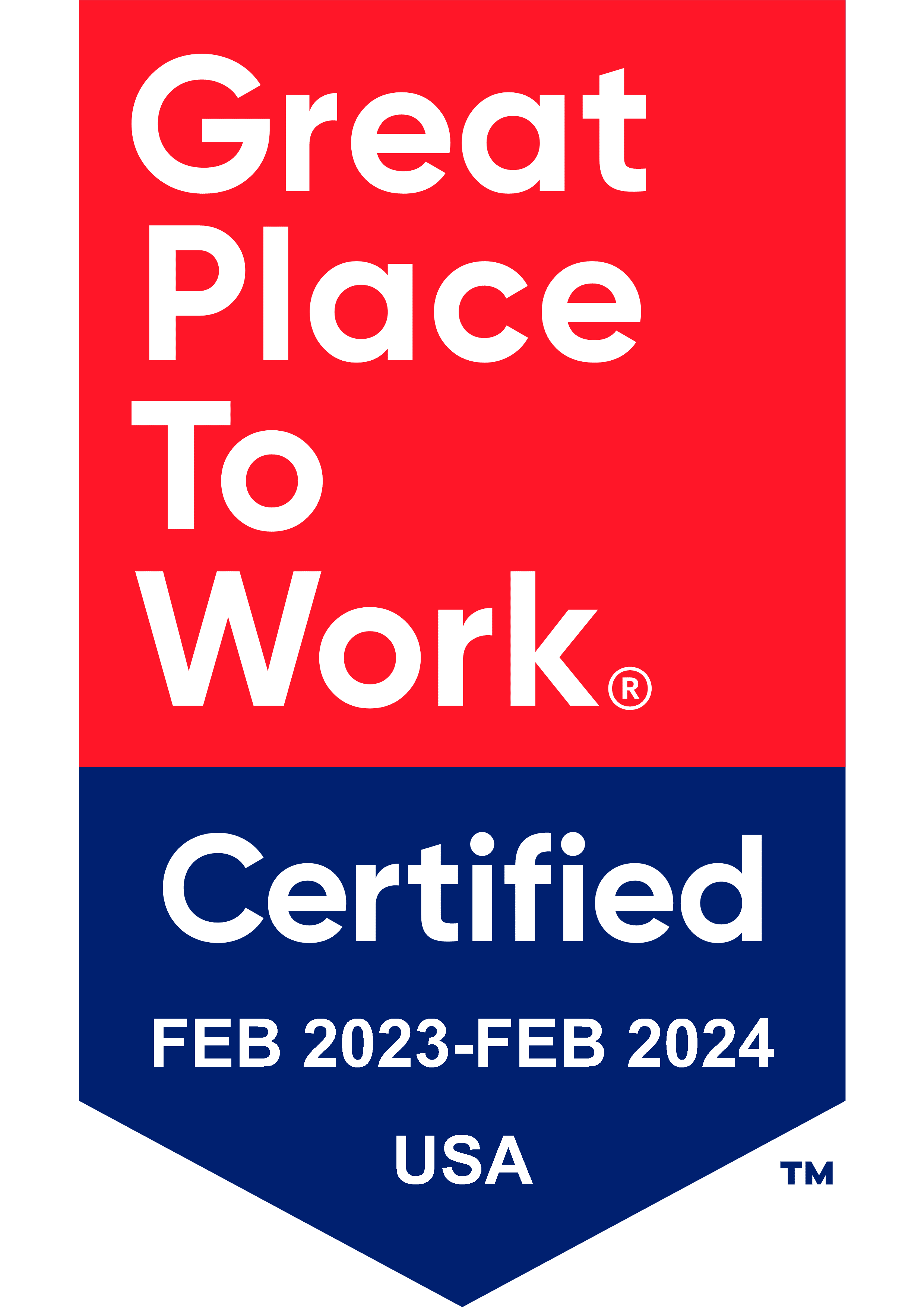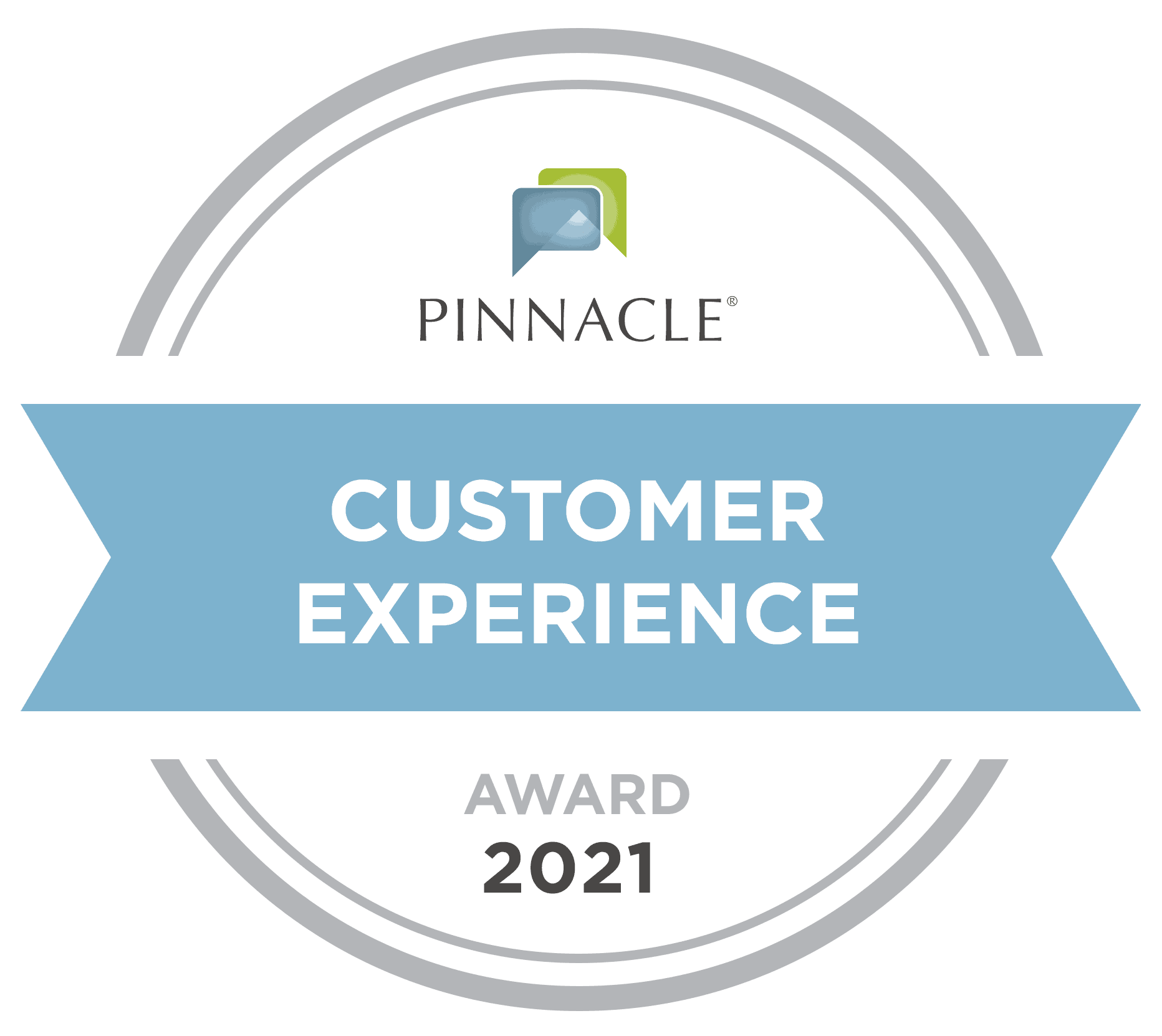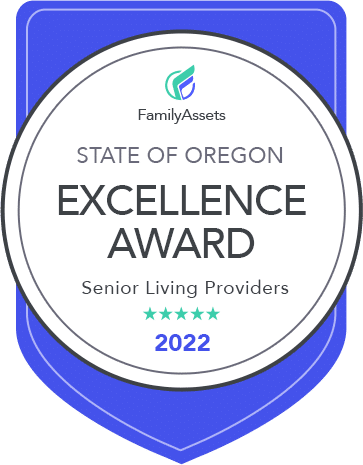 Frontier's Award-Winning SPARK Program
Montessori Inspired
SPARK places ultimate focus on supporting our residents' ideas, choices, and independence. We empower residents to create a community that speaks to them. Our staff foster the natural spark within each individual by encouraging new idea and helping to make these ideas reality.
Learn More
The SPARK Difference
Based on science and research
Based on rehabilitation techniques
Keeps seniors socially engaged in a meaningful way
Aims at increasing engagement and skills as we age
Uses proprietary assessment tools that go beyond traditional methods
Levels of Care
Assisted Living
Assisted living is the perfect option for older adults who need a little extra care but want to maintain a fun and social lifestyle.

After move-in, your loved one will have access to skilled caregivers who provide everything necessary for a meaningful, elevated experience.
Amenities & Events
Featured Amenities
Housekeeping & linen services
Transportation to Doctor's appointments
Events

Clubs and Resident Councils

National Food Day Celebrations

Recognition of Residents' Birthdays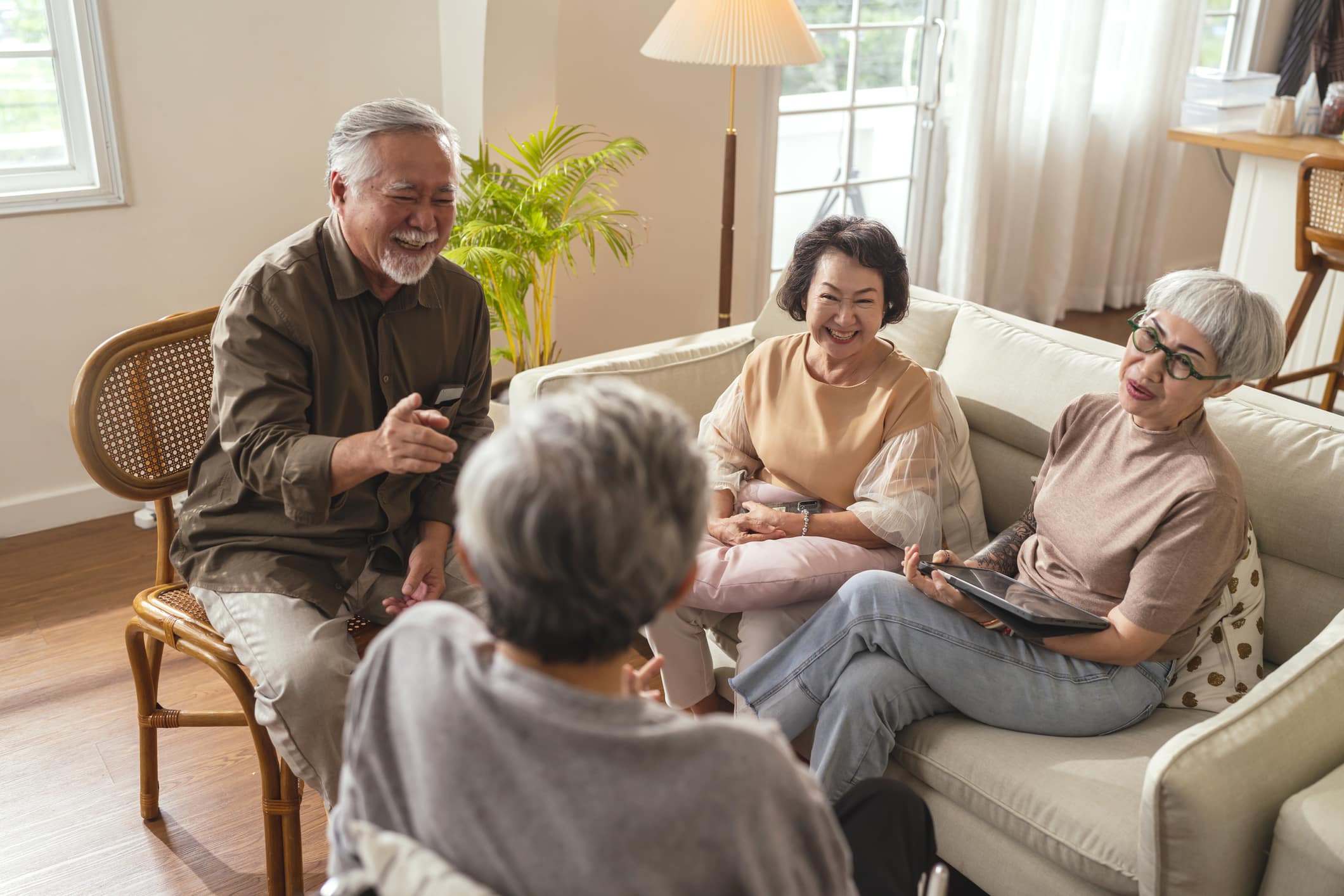 What's Happening
Welcoming Committee
When it comes to welcoming a new resident to our community, it's all hands on deck! That's why our resident-led Welcoming Committee plays such a pivotal role.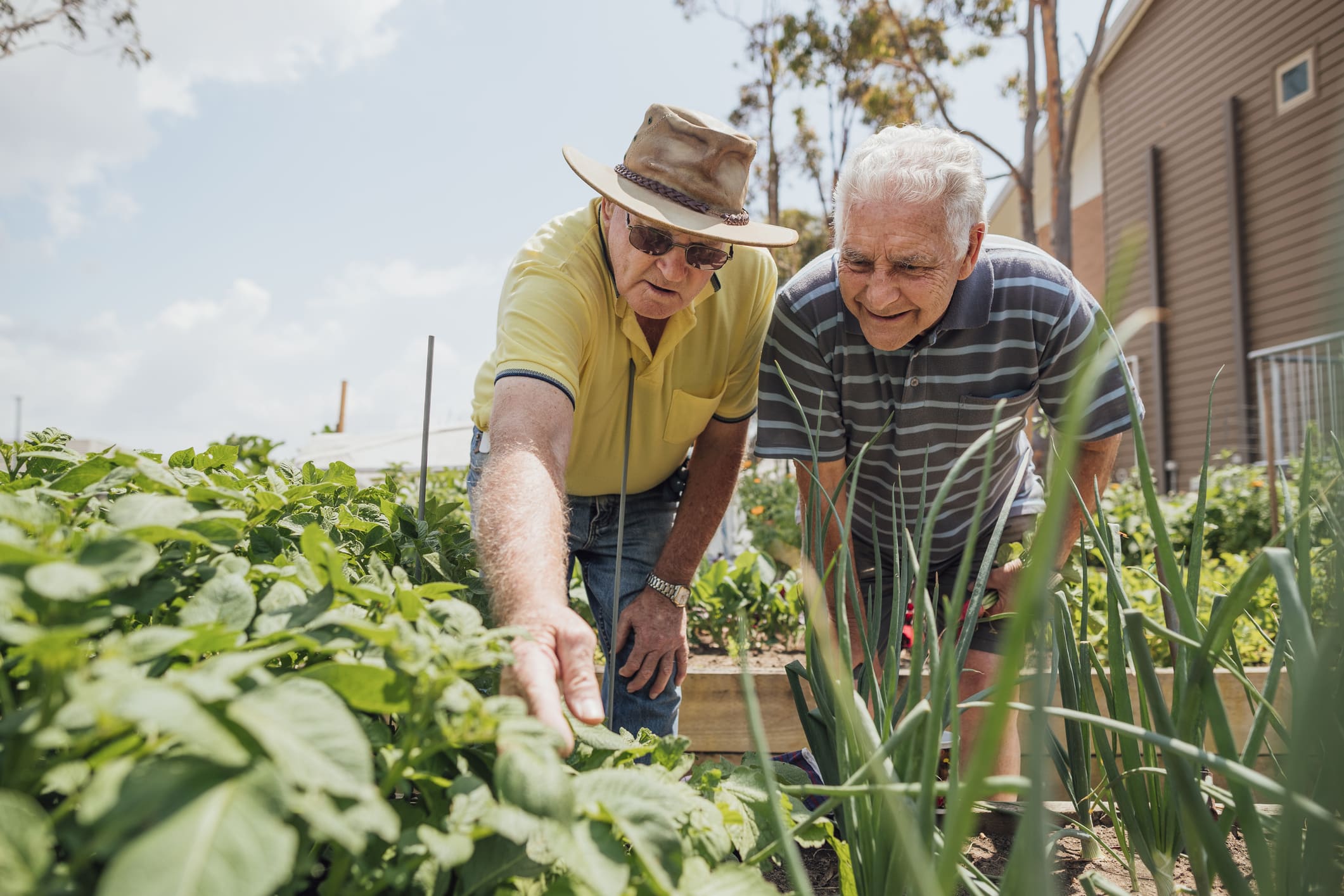 What's Happening
Gardening Committee
Gardening plays an important role in the lives of many seniors, so we offer an abundance of opportunities to plan, purchase, plant, grow, and harvest. Some meals are even served with fresh produce grown by residents themselves!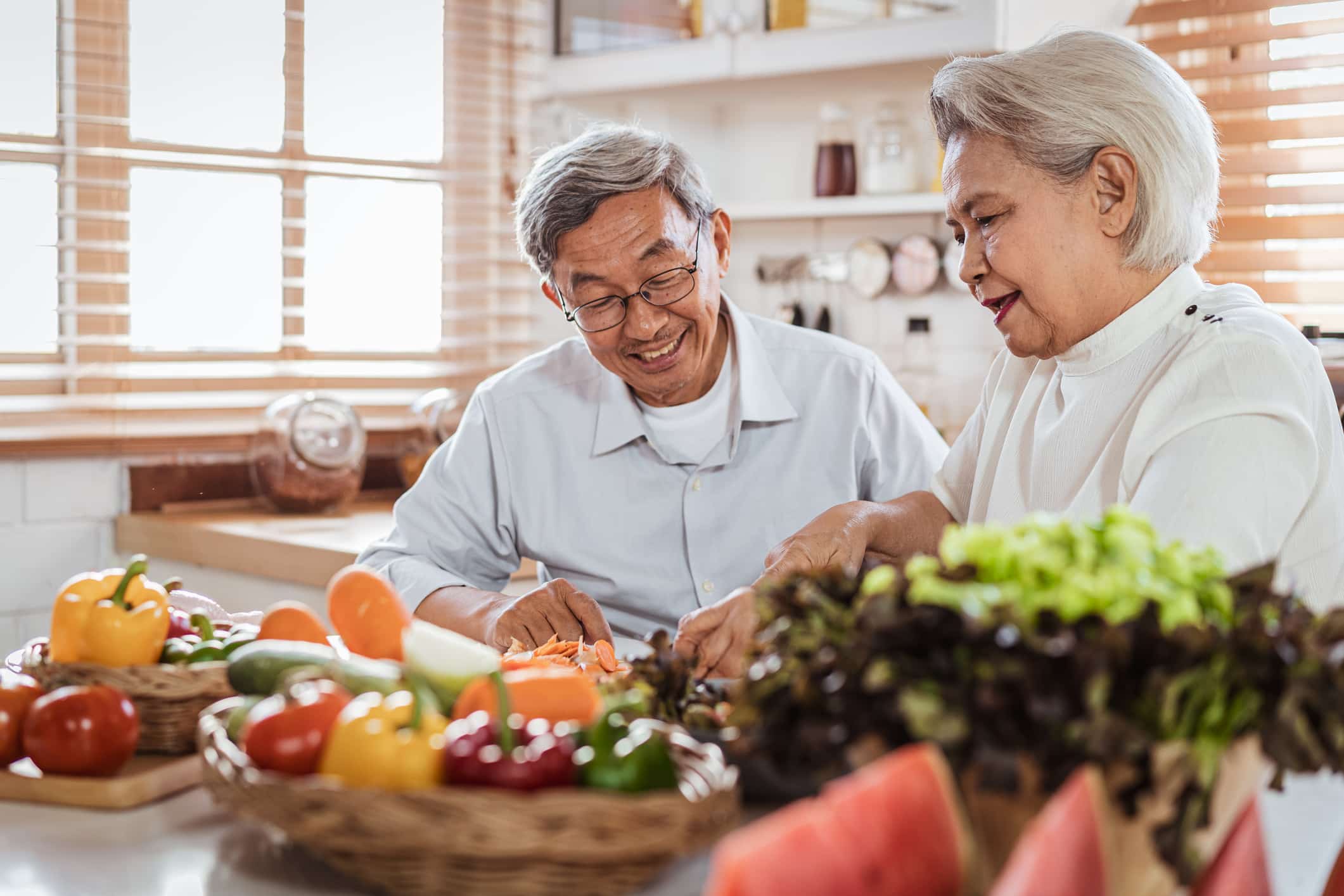 What's Happening
Cooking Committee
Seniors at our community are passionate about food. That's why we offer the opportunity for residents to support in the way that best suits them, whether it's setting the table or assisting the Chef with a signature dessert.
Deana Lahti
Executive Director
Deana has been with Frontier Management since 2011. She started as a Lifestyle Director and then the Business Office manager before becoming the Executive Director. Deana has three grown children and four grandchildren. Along with spending time with her family she enjoys golfing, gardening, and cooking.
Contact Deana
"[My mother] enjoyed the homey, nurturing atmosphere and she found many good friends there."
Russel H., Son of Resident
Other Communities In The Area
Monterey Court Memory Care
8915 Southeast Monterey Avenue
Happy Valley, Oregon 97086
(503) 506-6285
Levels of Care:
Assisted Living, Memory Care