About Sagebrook Senior Living at Bellevue 
Levels of Care: Memory Care, Independent Living, Assisted Living
Sagebrook Living at Bellevue is a premier Independent Living, Assisted Living, and Memory Care community in the Bellevue, Washington area that serves Bellevue, Wilburton, North Bellevue, Overlake, Clyde Hill, and the West Lake Sammamish regions. No matter where you've lived before, we'd be honored to have you call Sagebrook Living at Bellevue home.
A short distance from the Seattle area, Bellevue is a vibrant city that perfectly combines the beauty of nature and the excitement, creativity, and style of the city. As the destination built by futurists, this Pacific Northwest city offers amazing art and entertainment facilities, including the Bellevue Botanical Garden, The Bellevue Arts Museum, The Shops at Bravern, and many more! We're right by a beautiful scenic walking trail into CrossRoads Mall and a short drive from Marymoor Park.
Whether your loved one needs a helping hand with daily activities and housekeeping or is living with the effects of dementia or Alzheimer's disease, our dedicated staff takes great pride in delivering high-quality care that is compassionate, safe, and resident-centered. We arrange any trips to doctor's offices, manage medication, and help communicate with partner providers. Furthermore, onsite physical and occupational therapy remains an essential service for our residents.
At Sagebrook, we offer our residents a unique, therapeutic program called Eldergrow™ that is specifically designed to stimulate all five senses, bring back cherished memories, and connect with nature. Through indoor gardening activities and our five senses kit, we're providing engaging activities for our residents who are looking to improve physically, socially, cognitively, creatively, and spiritually.
Independent Living, Assisted Living, and Memory Care Community in Bellevue, WA
Named after the French word for "beautiful view" Bellevue offers just that with mountain views, scenic walking trails, and beautiful courtyards that provide comfortable seating for our residents who love to relax and catch up with friends.
Our beautifully-designed bedrooms are spacious and include an open kitchenette. Warm, eclectic finishes give every space a modern and cozy feeling. All bathrooms are ADA compliant.
Our community has a unique blend of hospitality services and community engagement; with a strong focus on growing meaningful relationships. Our resort-style hospitality services include housekeeping, scheduled transportation for grocery shopping and errands, and exciting programs on-site and off. The common areas are at the heart of our community and they encourage friendship and togetherness.
Eating nourishing meals and gathering around the table is something we've done for as long as we can remember and it's just as important now. Mealtime provides residents with opportunities to strengthen ties and create a sense of belonging. That's why in our community, food and dining are vital to the well-being of residents.
Our Chef oversees an inspired menu and accommodates residents' needs, whether they be health-related or religious requests. We pride ourselves on providing delicious, healthy meal options, including vegetarian, no sugar, low/no sodium, and International cuisine. Holiday dinners come with all the trimmings and are highly enjoyed by residents. We encourage family and friends to join in!
Frontier's Award-Winning SPARK™ Program
The friendly and compassionate staff at Sagebrook Living at Bellevue are proud to offer our Independent Living, Assisted Living, and Memory Care residents the award-winning SPARK™ program.
SPARK was inspired by the teachings and research of Maria Montessori and Dr. Cameron Camp and provides meaningful and life-enhancing experiences for members of our Independent Living, Assisted Living, and Memory Care communities.
Our unique program engages our residents with proven strategies that strive to heighten interaction, optimize cognitive skills, as well as promote a sense of purpose and accomplishment. We use tailor-fit assessment tools to evaluate each resident's capabilities and strengths, so the program can best meet their specific needs. Residents are encouraged to participate in a wide range of activities based on their interests and abilities.
From salon and spa activities to arts & crafts, music time, gardening, gaming, yoga, wine tasting, BBQs, Wii bowling, live dance, theater, holiday parties, birthday parties, dog therapy, happy hours, farmer's market visits, bridge tournaments, chess club, and more, SPARK has something for everyone to enjoy!
Amenities at Sagebrook Living at Bellevue
Our Independent Living, Assisted Living, and Memory Care residents enjoy a wide range of amenities at our well-appointed property, including:
Exceptional Accommodations – Our community features spacious living quarters with separate living rooms, a library, an outdoor courtyard, and inviting common areas. Residents and visitors will see lovely flower gardens and trees that surround the community.
Inclusive Language Options – At Sagebrook, we want our residents to feel like they have an open and inclusive space to communicate which is why we have six different languages spoken, including Mandarin, Spanish, Vietnamese, Russian, Ukrainian, and English.
5-Star Cuisine – A dedicated Chef who prepares a wide variety of meals, including traditional Holiday dinners and resident favorites.
Social Outings – Residents enjoy our many stimulating activities, including live dance, theater, holiday parties, birthday parties, dog therapy, happy hours, farmer's market visits, bridge tournaments, chess club, and more!
Spa Services – Residents can have manicures/pedicures done for relaxation.
Recognition of Residents' Birthdays – We are dedicated to celebrating our residents' birthdays and creating a fun environment for everyone.
Eldergrow™ Program – Our community offers unique programming which is uniquely designed to provide residents with a therapeutic connection to nature through innovative gardening products & services.
Choosing the Right Assisted Living or Memory Care Community in the Bellevue area
Finding the right Independent Living, Assisted Living or Memory Care community for yourself or your loved one is vitally important. Sagebrook Living at Bellevue offers the very best services in the area.
If you would like to learn more about the many services and amenities that our community offers, we invite you to visit our property, take a tour and speak with our caring and friendly staff.
Photo Gallery
Sagebrook Senior Living at Bellevue
Awards & Recognition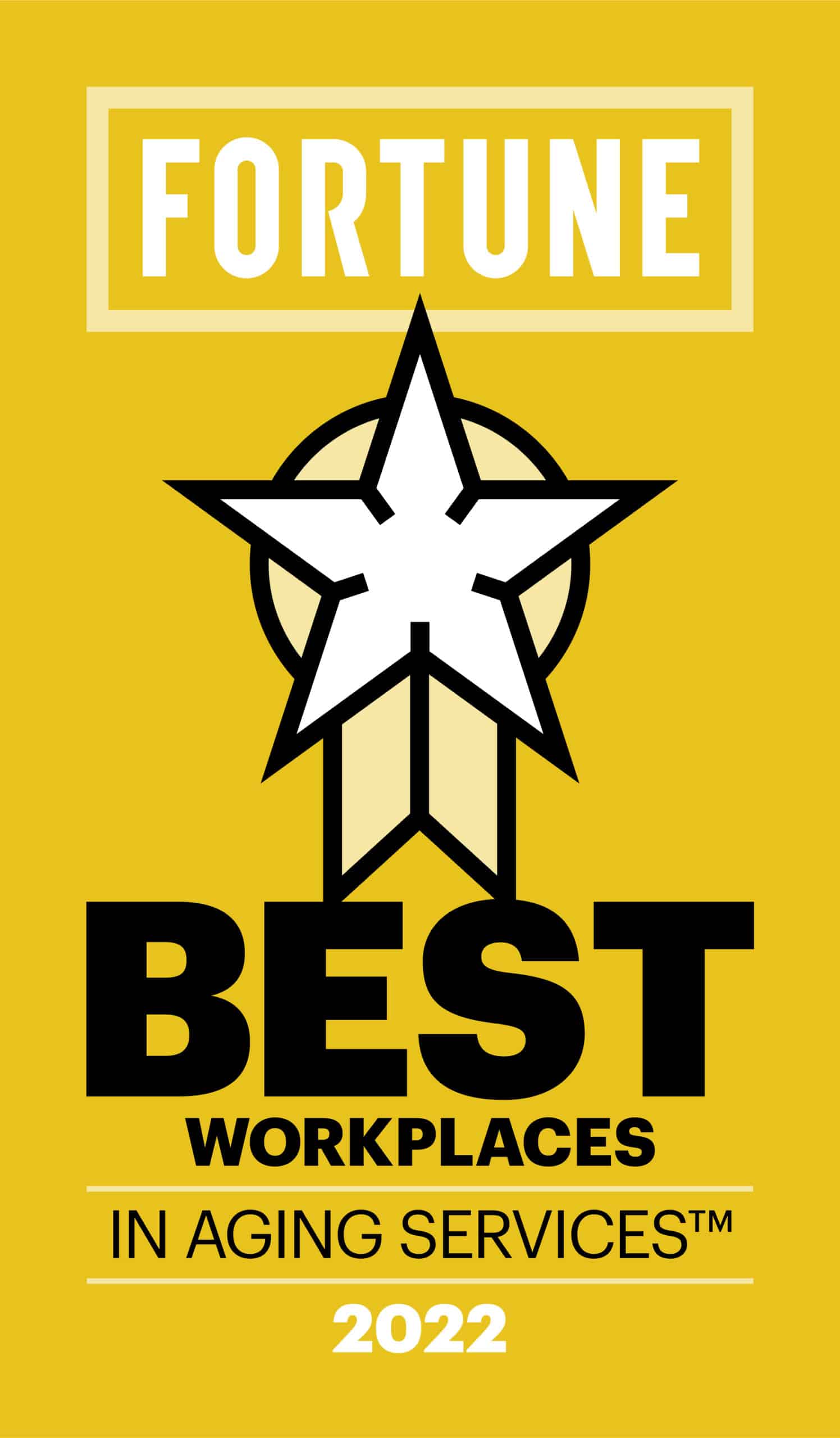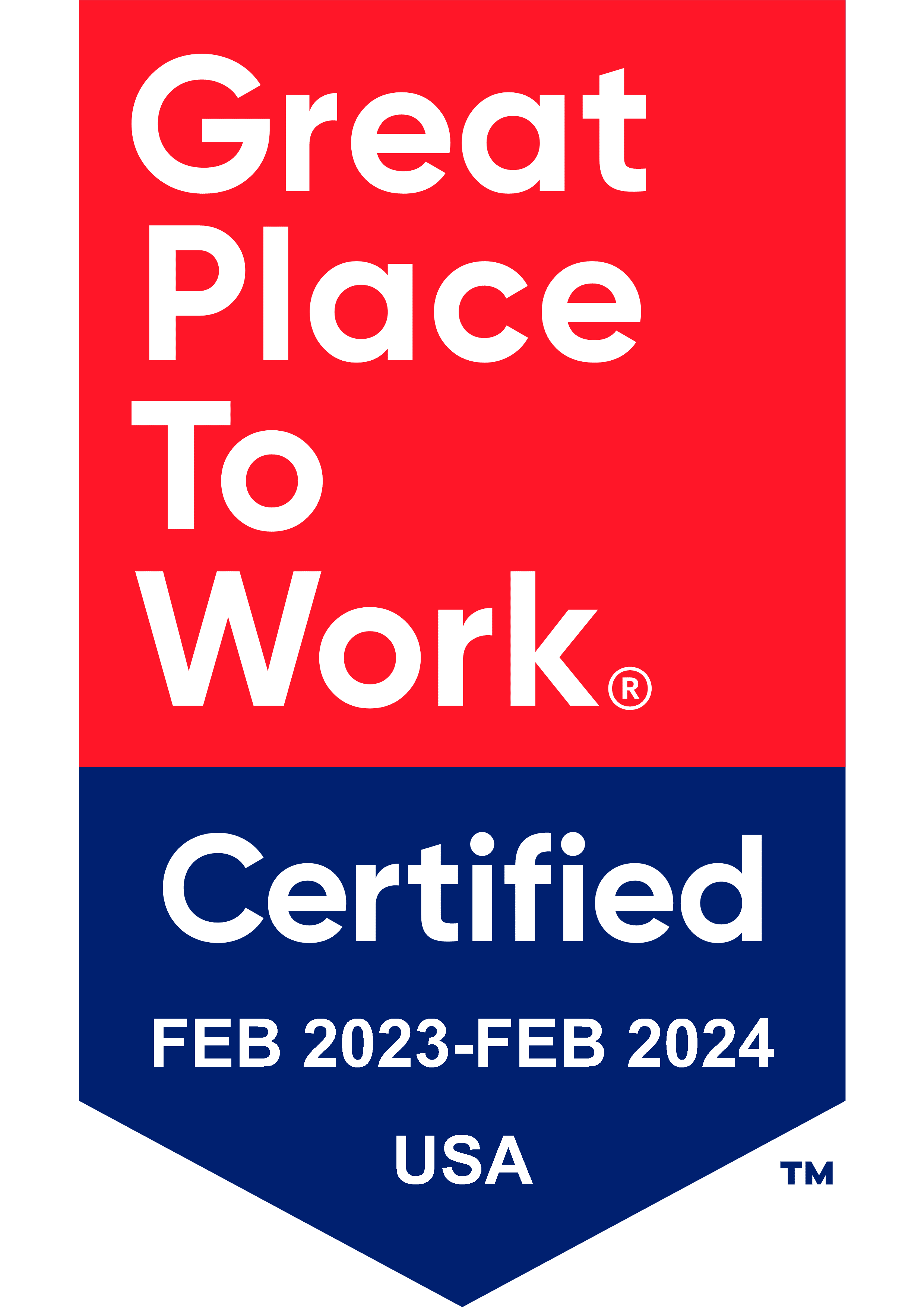 Frontier's Award-Winning SPARK Program
Montessori Inspired
SPARK places ultimate focus on supporting our residents' ideas, choices, and independence. We empower residents to create a community that speaks to them. Our staff foster the natural spark within each individual by encouraging new idea and helping to make these ideas reality.
Learn More
The SPARK Difference
Based on science and research
Based on rehabilitation techniques
Keeps seniors socially engaged in a meaningful way
Aims at increasing engagement and skills as we age
Uses proprietary assessment tools that go beyond traditional methods
Levels of Care
Memory Care
Our community specializes in Memory Care for residents with Alzheimer's Disease or Dementia-related illness.

Through our award-winning SPARK program, your loved one will receive round-the-clock care that encourages a happy, fulfilling lifestyle.
Independent Living
We offer exceptional independent living services for older adults who are capable of living on their own but enjoy the company of other older adults.

Upon moving in, you'll have access to an excellent community of other seniors and caregivers who provide everything necessary for a fun, immersive experience.
Assisted Living
Assisted living is the perfect option for older adults who need a little extra care but want to maintain a fun and social lifestyle.

After move-in, your loved one will have access to skilled caregivers who provide everything necessary for a meaningful, elevated experience.
Amenities & Events
Featured Amenities
Housekeeping & linen services
Transportation to Doctor's appointments
Events

Clubs and Resident Councils

National Food Day Celebrations

Recognition of Residents' Birthdays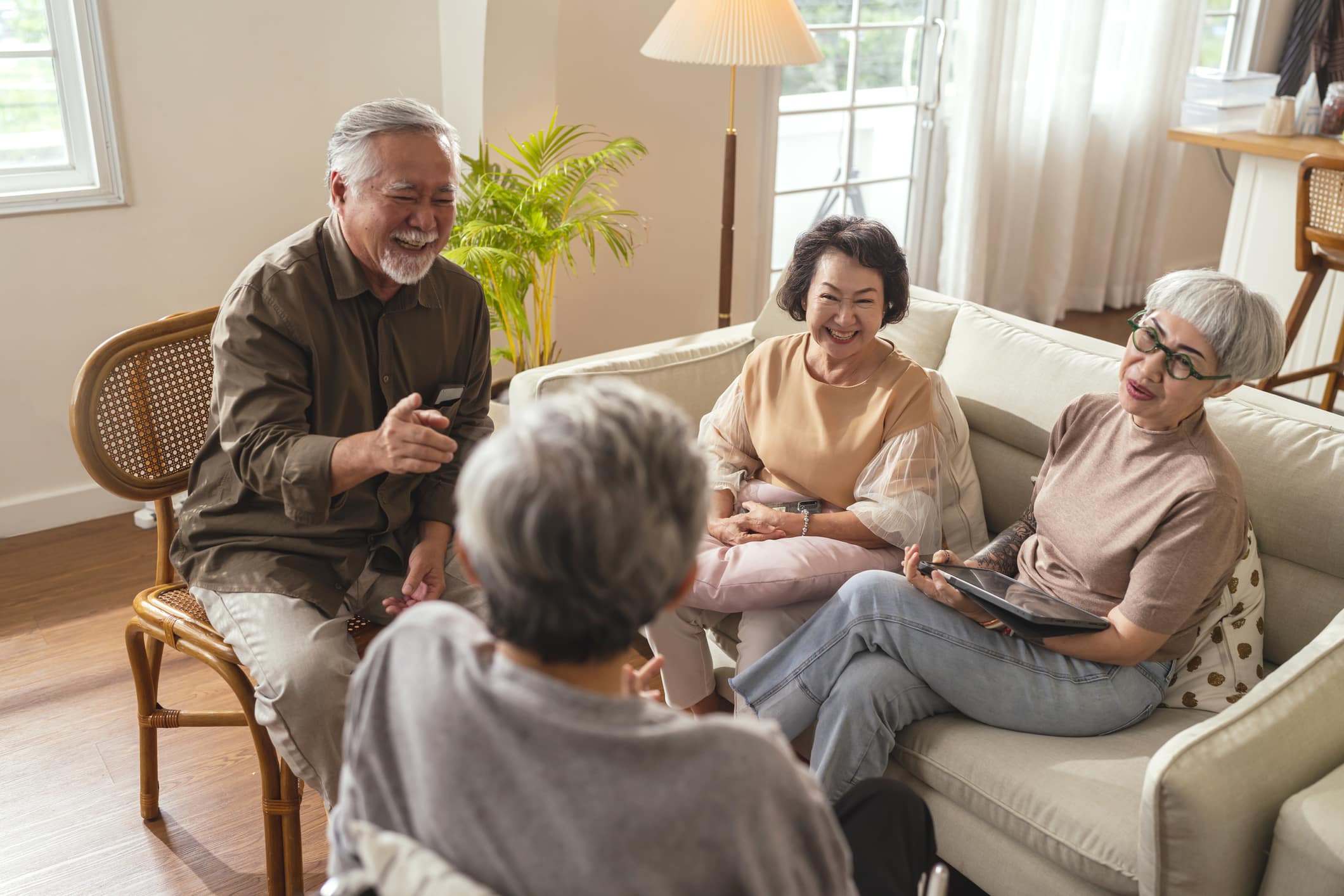 What's Happening
Welcoming Committee
When it comes to welcoming a new resident to our community, it's all hands on deck! That's why our resident-led Welcoming Committee plays such a pivotal role.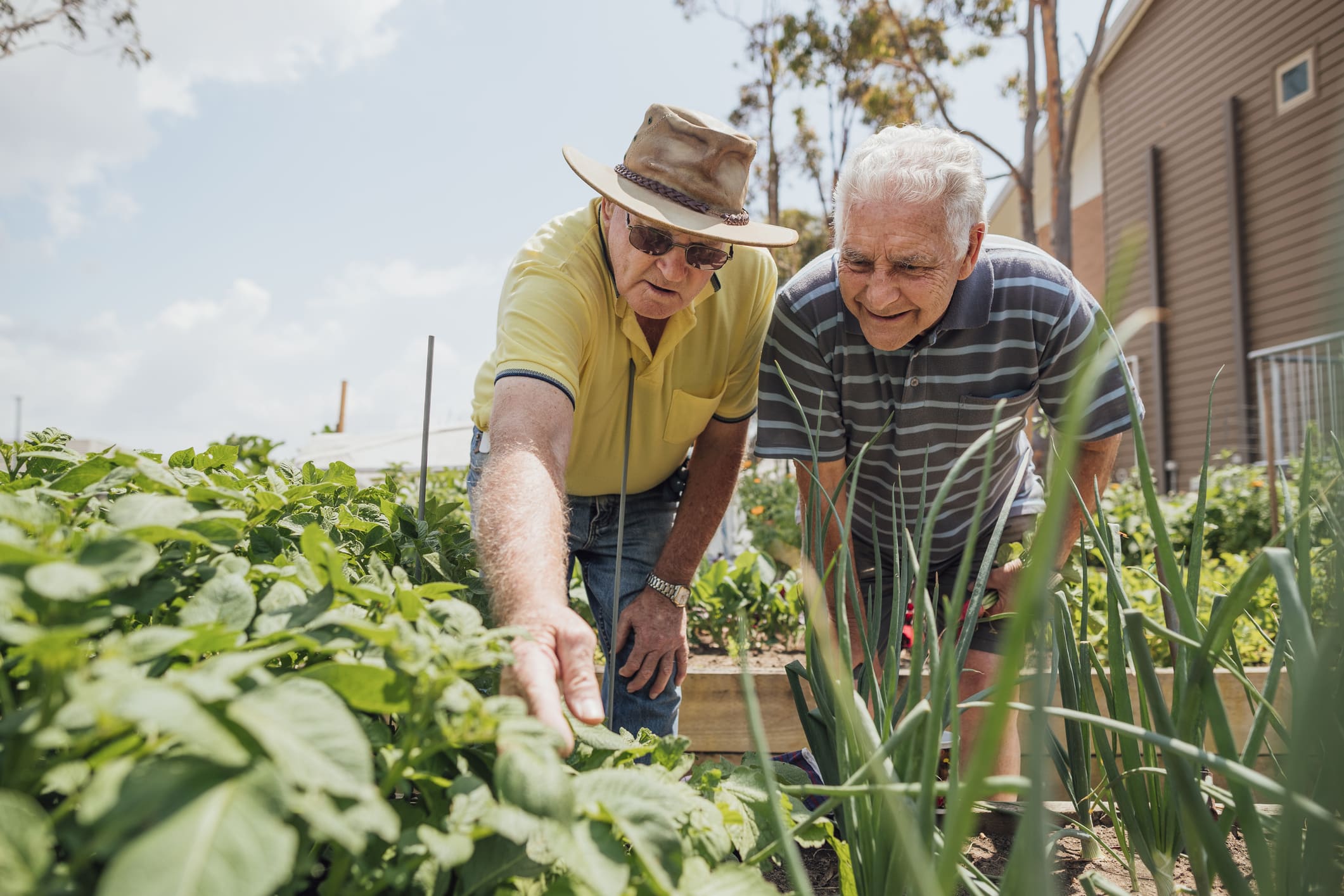 What's Happening
Gardening Committee
Gardening plays an important role in the lives of many seniors, so we offer an abundance of opportunities to plan, purchase, plant, grow, and harvest. Some meals are even served with fresh produce grown by residents themselves!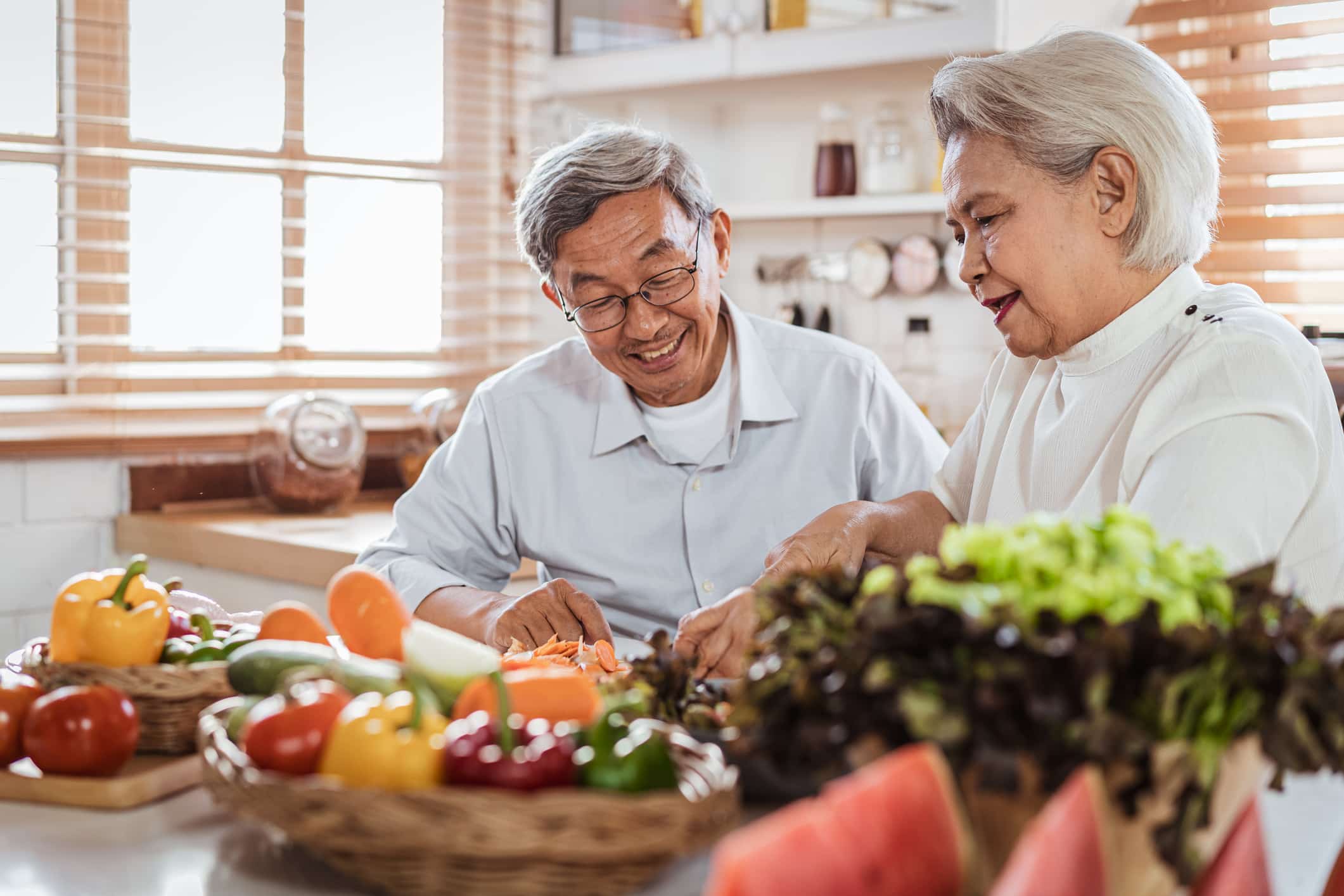 What's Happening
Cooking Committee
Seniors at our community are passionate about food. That's why we offer the opportunity for residents to support in the way that best suits them, whether it's setting the table or assisting the Chef with a signature dessert.
Wendy Martin
Executive Director
Wendy has been at Sagebrook at Bellevue as the Executive Director since June 2022 but has been a part of Frontier Management since 2020. She has been in senior living for over 9 years. Her financial background has been instrumental in her success in the senior living field. She has achieved her HCA certificate, CPR/First Aid Instructor, and an Instructor for Dementia and Mental Health. She has a passion of providing quality care for her residents, as well as appreciation and support for all staff members. She enjoys country living, raising her chickens, and kayaking on the sound.
Contact Wendy
"My mother has lived at Sagebrook 2 1/2 years. She has received safe, individualized care with lots of activities. The activity director has been outstanding to keep everyone engaged and to provide many compliments and praise to the residents."
Anne, Daughter of Resident
Other Communities In The Area