About The Terraces at Via Verde
Levels of Care: Assisted Living, Memory Care
Welcome Home to The Terraces at Via Verde – A Boutique Specialty Senior Care Community in San Dimas, CA.
The Terraces is designed, staffed and dedicated to the daily care and medical needs of those with Mild Cognitive Impairment, Alzheimer's and Dementia related illness.  The Terraces proudly provides compassionate care for families of our local area, including San Dimas, La Verne, Covina, West Covina, Glendora and Claremont.
We know choosing the right community can be a difficult decision. Our tenured and experienced staff, including our health services director and medical director, are here to support you every step of the way.
The Terraces was purposefully built for memory care. Each neighborhood of 25-30 residents has direct access to secure outdoor space, circular indoor walking path, ample natural lighting, large open concept great room, an activity room, integrated nurse call/delayed egress door systems and various room types.
We take great pride in the reputation our team has begun to build since opening in 2021. We believe resident families should not have guilt with their decision to place their family member in memory care and residents should live in dignity while both engaged and happy. Our goal is peace of mind to families.
Your loved ones are in great hands with our high staffing ratios and customized medical care. Our team is passionate about creating a warm and inviting home-like environment with many enrichment activities. Through our award-winning SPARK program, your loved one will receive round-the-clock care that encourages a comfortable, fulfilling lifestyle. From various amenities to exciting social programs, medical support, home-style quality food and more, The Terraces is committed to excellence.
Levels of Specialty Care
The Terraces offers two care neighborhoods, each designed to meet the physical, emotional and spiritual needs of our residents. With 25-30 residents per neighborhood, we are unique in providing a safe and manageable neighborhood size that balances supervision with ample interaction among residents, staff and activities specialists.
Enhanced Assisted Living Neighborhood – Our 2nd floor neighborhood offers personalized care for those coping with Mild Cognitive Impairment or early-stage Dementia.
Memory Care Neighborhood – Our ground floor neighborhood offers more intense medical care, complex medication management and is specifically designed to meet the needs of those with significant medical ailments and/or later stage cognitive impairment.
Health Services
The staff at The Terraces includes Licensed Vocational Nurses (LVNs), and Certified Nursing Assistants (CNAs) who work along-side local physicians who often do "house calls" at our Community.  Our medical staff considers the resident physician's report, medication list, and pre-placement appraisal for more appropriate personal care plans. Initial care plans are drafted by our resident care coordinator and health services director and are updated 30 days after move in and within every 6 months or a change in condition. We present care plans to families during family care conferences and welcome their input. Starting July of 2022, we will offer in-house physical/occupational therapy. 
The Terraces' medication management program is run by our Health Services Director. We staff LVNs at every shift, and are able to accommodate higher needs residents with wound care, catheter care, diabetes, high blood pressure as well as complex medication management.
Activities and our Award Winning SPARK Program
It is easy to identify the limits of Alzheimer's and dementia, but through our partnership with the Center for Applied Research in Dementia, we prefer to focus on what our residents can still do, and the abilities they bring to our Community.  The Terraces, via its unique SPARK program, offers residents a variety of Montessori Method inspired activities as well as traditional social activities, outings, and community initiatives.
Our residents participate in activities such as daily exercise classes, weekly Catholic church services, non-denominational prayer seminars, cooking committee and we do weekly outings and shopping trips, happy hour and daily gap free activities. Our furry visitors, include dog therapy from Spike who has earned the affection of our residents and is always a big hit!
One of the highlights of our community is our restaurant-quality meals. Our On-Site Executive Chef prepares a wide variety of entrees from our general menu but also offers additional selections for residents who may want to have something different.
Accommodations
The Terraces features four room types: private suites, two different configurations of private rooms with shared bathrooms and shared companion rooms, all meeting various resident needs and budgets.  There are ample common areas including activity rooms, family-style dining rooms, resident "therapy" kitchens, lounges, a salon, beautiful grounds, a family meeting room and a private dining room.
The Terraces at Via Verde is conveniently located across the street from the Von's anchored Via Verde Plaza, is a mile away from the Frank G. Bonelli Regional Park and is easily accessible from the Via Verde exits of I-10 and SR-57.  Come visit us today for a tour or call and learn more!
Top Reasons Families Choose The Terraces at Via Verde: 
♦ Specifically designed and focused on various levels of cognitive impairment.
♦ Two neighborhoods of only 25 to 30 residents, each with direct access to secure outdoor space, ample natural light, circular interior walking path and activity room.
♦ Licensed nurses on staff 24 hours a day, 7 days a week and all staff trained in Dementia and Alzheimer's behaviors and care.
♦ Medical Director who works closely with our Health Services Director, Executive Director and resident families to oversee all resident medical needs.
♦ Ability to assist a wide range of medical conditions including Alzheimer's, dementia, Parkinson's, Diabetes, CVA, post stroke and more.
♦ Medication assistance and management
♦ On-site Physical Therapy, Occupational Therapy and Speech Therapy.
♦ Bathing, dressing, grooming (including an in house salon), and other self-image enhancements
♦ Award-winning Spark Program with engaging, Montessori-Inspired activities
♦ Four room types to meet different needs and budgets
♦ Engaged private ownership
♦ Five Star Quality Care!
Photo Gallery
The Terraces at Via Verde - Memory Care & Assisted Living
Awards & Recognition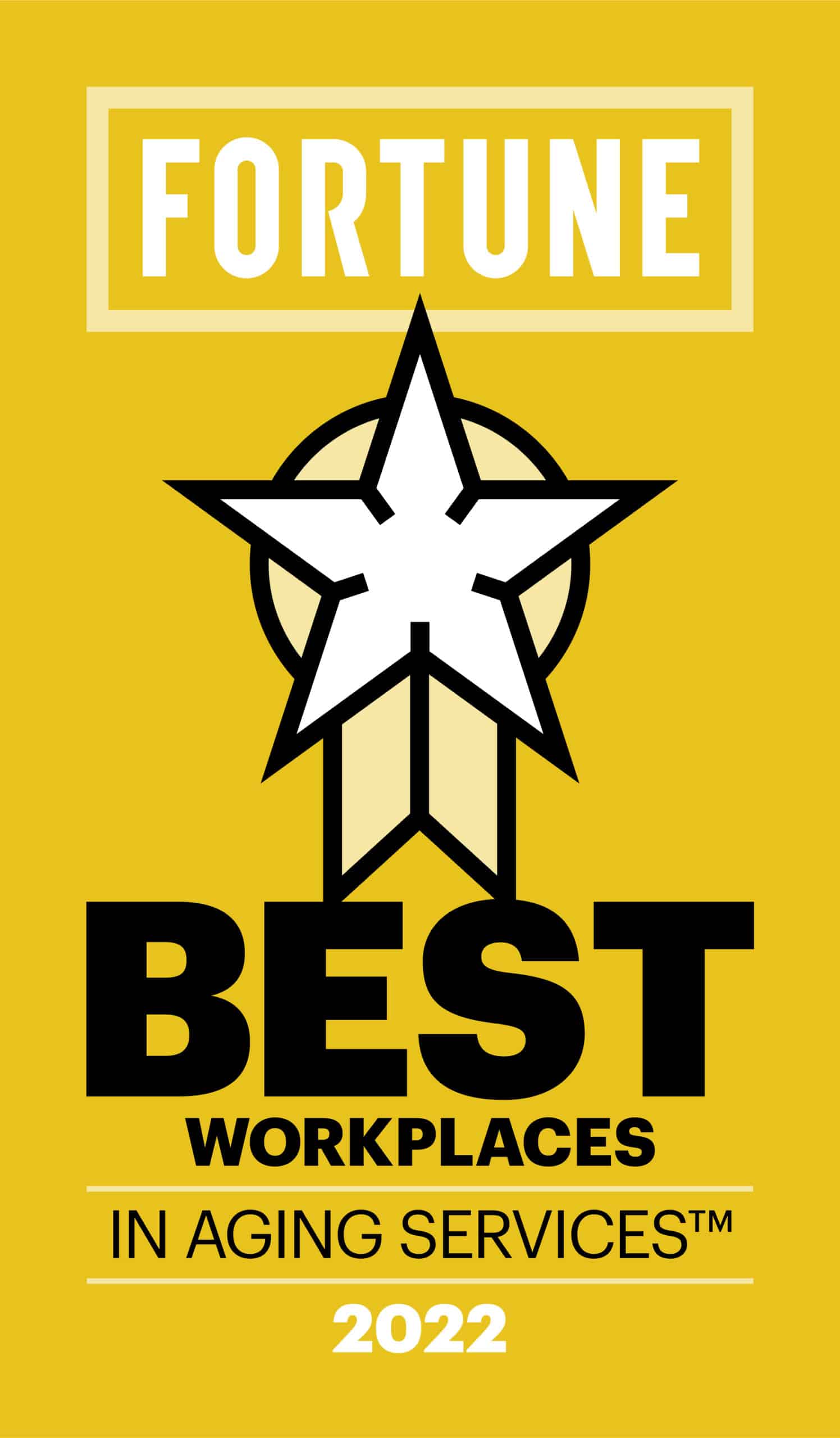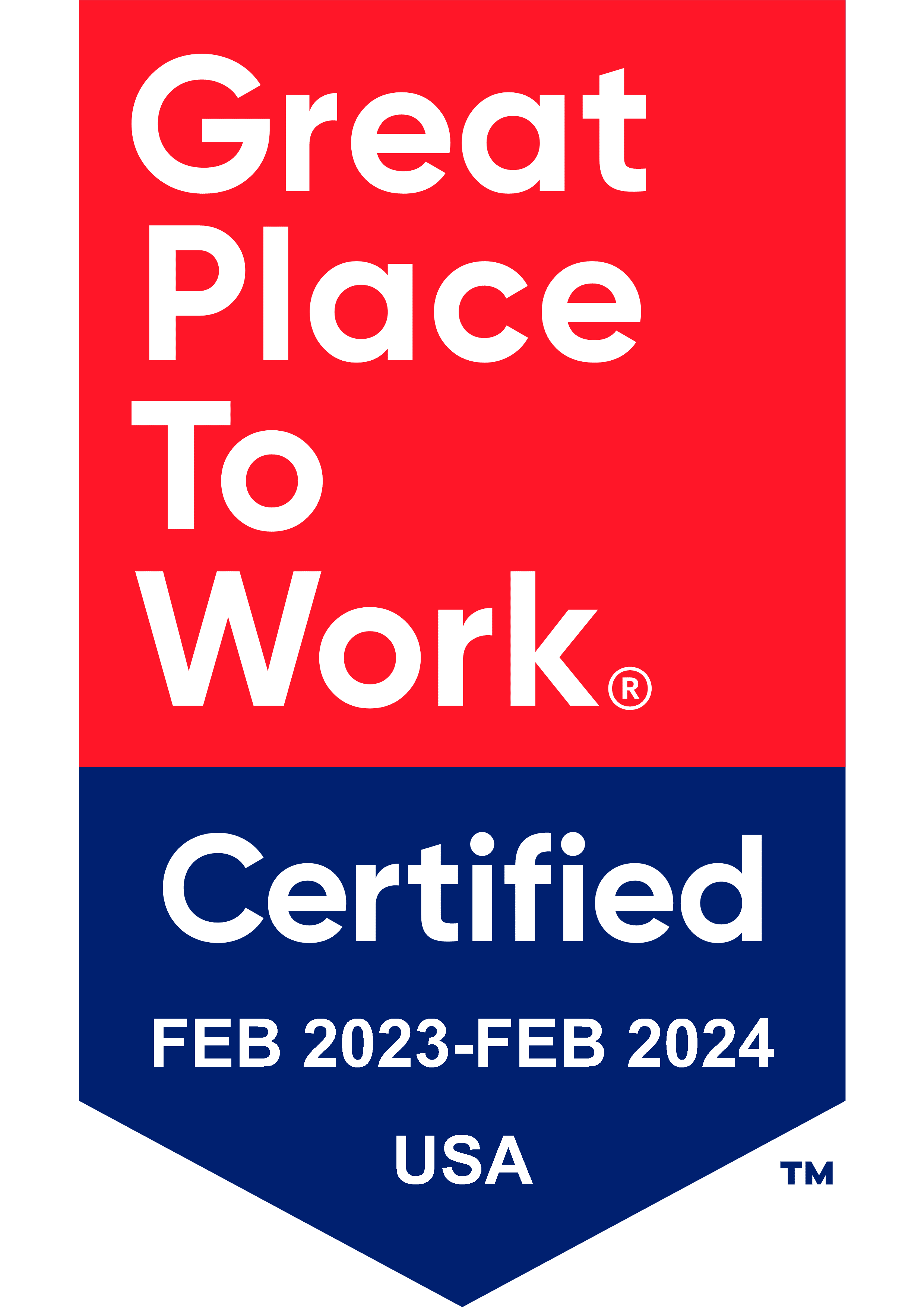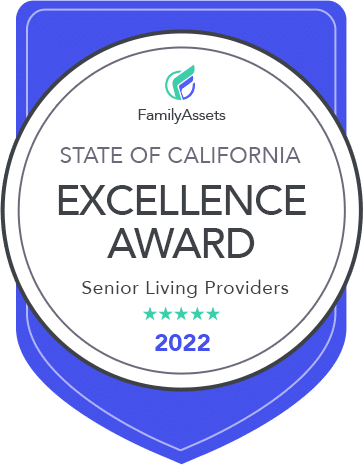 Frontier's Award-Winning SPARK Program
Montessori Inspired
SPARK places ultimate focus on supporting our residents' ideas, choices, and independence. We empower residents to create a community that speaks to them. Our staff foster the natural spark within each individual by encouraging new idea and helping to make these ideas reality.
Learn More
The SPARK Difference
Based on science and research
Based on rehabilitation techniques
Keeps seniors socially engaged in a meaningful way
Aims at increasing engagement and skills as we age
Uses proprietary assessment tools that go beyond traditional methods
Levels of Care
Assisted Living
Assisted living is the perfect option for older adults who need a little extra care but want to maintain a fun and social lifestyle.

After move-in, your loved one will have access to skilled caregivers who provide everything necessary for a meaningful, elevated experience.
Memory Care
Our community specializes in Memory Care for residents with Alzheimer's Disease or Dementia-related illness.

Through our award-winning SPARK program, your loved one will receive round-the-clock care that encourages a happy, fulfilling lifestyle.
Amenities & Events
Featured Amenities
Housekeeping & linen services
Transportation to Doctor's appointments
Events

National Food Day Celebrations

Recognition of Residents' Birthdays
What's Happening
Bible Study
Our residents look forward to Bible study each week! Attending and singing in church brings our residents joy. Spiritual wellness is just as important as physical and mental, and what's what person-centered care is all about!
What's Happening
Cooking
We offer exciting cooking sessions for our residents to explore different cuisines and cooking techniques. Come join us for a great time in the kitchen!
What's Happening
Chair Exercise
We invite our residents to join us for weekly group exercise classes. These classes are the perfect way to socialize and help support a healthy lifestyle!
Vicky Torres
Executive Director
Vicky joined the Frontier team in November of 2020. She is an experienced Administrator who has more than 23 years of experience in providing innovative approaches to address the needs of seniors and adults living with Alzheimer's and other forms of dementia through effective methods of therapeutic recreation, personal care, counseling, cognitive training, and administration of programming. In her free time, Vicky enjoys spending time with her family and she is a devoted Disney fanatic.
Contact Vicky
Nick, Paul, and Seamus
Owners & Licensees
Nick, Paul, and Seamus are the developers, owners, and licensees for The Terraces at Via Verde. They work closely with Frontier Management and the local management staff at The Terraces to ensure the community runs smoothly and meets their expectations as the premier memory care facility in the San Gabriel Valley. Nick, Paul, and Seamus created their partnership in 2016 to focus on building communities for seniors with cognitive impairment. Both Paul and Seamus are Architects and, along with Nick, a seasoned memory care owner, they led the entire development process, including the design and construction of The Terraces. The Terraces at Via Verde is one of two memory care focused communities built and owned by Advocacy Development Partners, allowing them the opportunity to be intimately involved with the Community. Their goal for The Terraces was to create a sense of community they would be proud of. A place where they could help a family member or friend in need and a home where residents and their families can be safe, happy, active and thrive!
"My grandmother means the world to me. When it was time to enroll her in assisted living, I had to make sure that she got the best quality of care available. The Terraces at Via Verde offers just that, the absolute best! After meeting the staff, I immediately felt as if I had known them for my entire life. Vicky was extremely helpful throughout my experience, she is definitely someone that I would call genuine and trustworthy. The facility is beautiful inside and out and the quality of their service is top notch. I would definitely recommend this facility to my closest friends!"
Manuel O., Yelp.com
"We moved my father-in-law to this place, from a place we loved, when it first opened, so he would be closer to us. This has been a great facility for him. They have many activities for the residents designed to stimulate them. They also have events for the community and families. Yesterday, they had an instructional lecture for the families to help us understand and cope. The staff is very knowledgeable, friendly and constantly interacts with the residents. We're very thankful our family member is here."
Chuck Shore, Google.com
Other Communities In The Area