About The Auberge at Bee Cave
Levels of Care: Assisted Living, Memory Care
Welcome Home to the Auberge at Bee Cave!
The Auberge at Bee Cave (formally known as Silverado Bee Cave Memory Care) is a premier Assisted Living and Memory Care community in Bee Cave, Texas, that serves Lakeway, Austin, Spicewood, Marble Falls, Dripping Springs, Travis County, Williamson County, Bastrop County, Hays County, and the surrounding regions. No matter where you've lived before, we'd be honored to have you call The Auberge at Bee Cave home.
Bee Cave, TX, is home to many attractions for residents and visitors. Soak in Bee Cave's beauty at Central Park, explore the 7-acre Sculpture Park, relax and unwind at the Milk and Honey Spa or savor the city's impressive culinary scene, including mouthwatering barbeque and one-of-a-kind craft breweries.
Whether your loved one requires some help with the activities of daily living (ADLs) or is living with the effects of dementia or Alzheimer's disease, our dedicated staff takes great pride in delivering high-quality care that is compassionate, safe, and resident-centered. Our services are designed to meet our residents' physical, emotional and spiritual needs 24 hours a day, seven days a week.
Our skilled staff includes a Licensed Practical Nurse and Registered Nurse. Our licensed and dedicated team manages medications. With additional weekly care reviews for our most high-risk residents. Our experienced and compassionate staff are committed to the highest level of care.
Assisted Living and Memory Care Community in Bee Cave, TX
The Auberge at Bee Cave is an exceptional community for seniors. It features a library, movie room, spa room, country store, and private family dining room with an upscale restaurant and bistro.
Our community has a unique blend of hospitality services and community engagement. We strongly focus on growing meaningful relationships with our residents and encourage being outside in nature as much as possible. Our hospitality services include housekeeping, scheduled transportation, and exciting programs on-site and off. The Auberge at Bee Cave staff strives to create a supportive, engaging, and welcoming environment. We are here to support all of your loved ones' needs.
Our highly experienced Chef creates meals sourced from our community garden, which is maintained and picked by our residents. Residents enjoy picking fresh vegetables and dining on healthy, delicious fresh meals daily in our upscale dining room.
At the Auberge at Bee Cave, we greatly emphasize family and community. We host outdoor events, including our putting tournament held on National Golf Day. The residents can explore the gardens, pick whatever vegetables they like, and spend time breathing in the lovely Texas air.
Frontier's Award-Winning SPARK™ Program
The friendly and compassionate staff at The Auberge at Bee Cave are proud to offer our Assisted Living and Memory Care residents the award-winning SPARK™ program.
SPARK was inspired by the teachings and research of Maria Montessori and Dr. Cameron Camp and provides meaningful and life-enhancing experiences for members of our Assisted Living and Memory Care communities.
Our unique program engages our residents with proven strategies that strive to heighten interaction, optimize cognitive skills as well as promote a sense of purpose and accomplishment. We use tailor-fit assessment tools to evaluate each resident's capabilities and strengths, so the program can best meet their specific needs. Residents are encouraged to participate in a wide range of activities based on their interests and abilities.
From art therapy, arts and crafts, family movie night, national food day celebrations, and more, SPARK has something for everyone to enjoy!
Amenities at The Auberge at Bee Cave
Our Assisted Living and Memory Care residents enjoy a wide range of amenities at our well-appointed property, including:
Exceptional Accommodations – Our community features spacious apartments with multiple floor plans, including shared and private options. Residents enjoy the library, movie room, spa room, country store, private dining room, and casual café.
5-Star Cuisine – A dedicated Chef who prepares a wide variety of meals, including traditional Holiday dinners and resident favorites.
Social Outings – Residents enjoy our many stimulating activities, including group exercise classes, root beer float parties, sporting even celebrations, and more!
Recognition of Residents' Birthdays – We are dedicated to celebrating our residents' birthdays and creating a fun environment for everyone.
Spa Services – Residents can unwind during a variety of relaxing spa services.
Spiritual Services – Our community offers regular services to residents to meet their spiritual needs.
Clubs and Resident Council – Our community provides residents with a variety of clubs, including Women's Group, Men's Club, and Resident Council.
Choosing the Right Assisted Living or Memory Care Community in the Bee Cave Area
Finding the right Assisted Living or Memory Care community for your loved one is vitally important.  The Auberge at Bee Cave (formally known as Silverado Bee Cave Memory Care) offers the best services in the area.
If you would like to learn more about the many services and amenities that our community offers, we invite you to visit our property, take a tour and speak with our caring and friendly staff.
Photo Gallery
The Auberge at Bee Cave
Awards & Recognition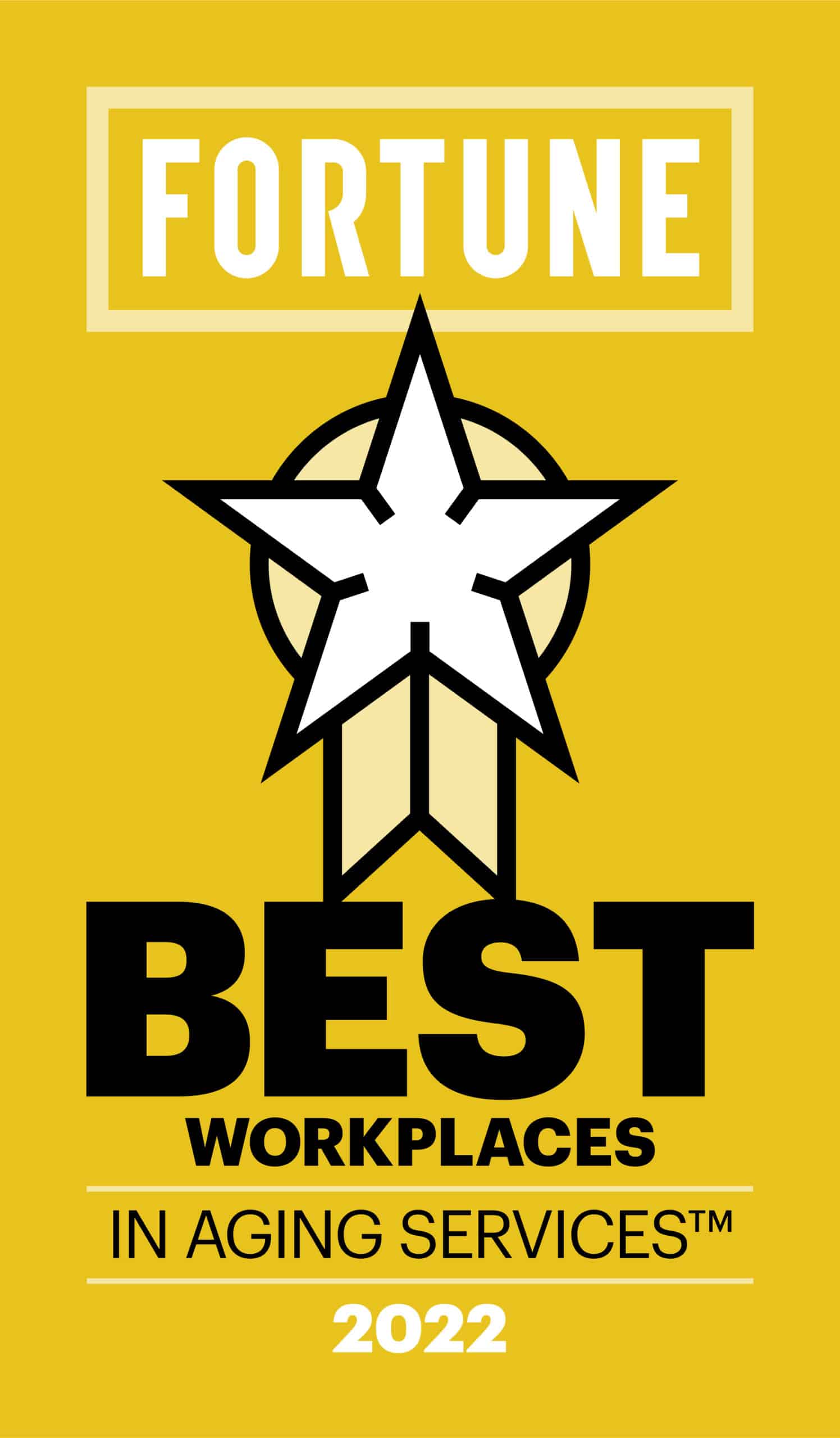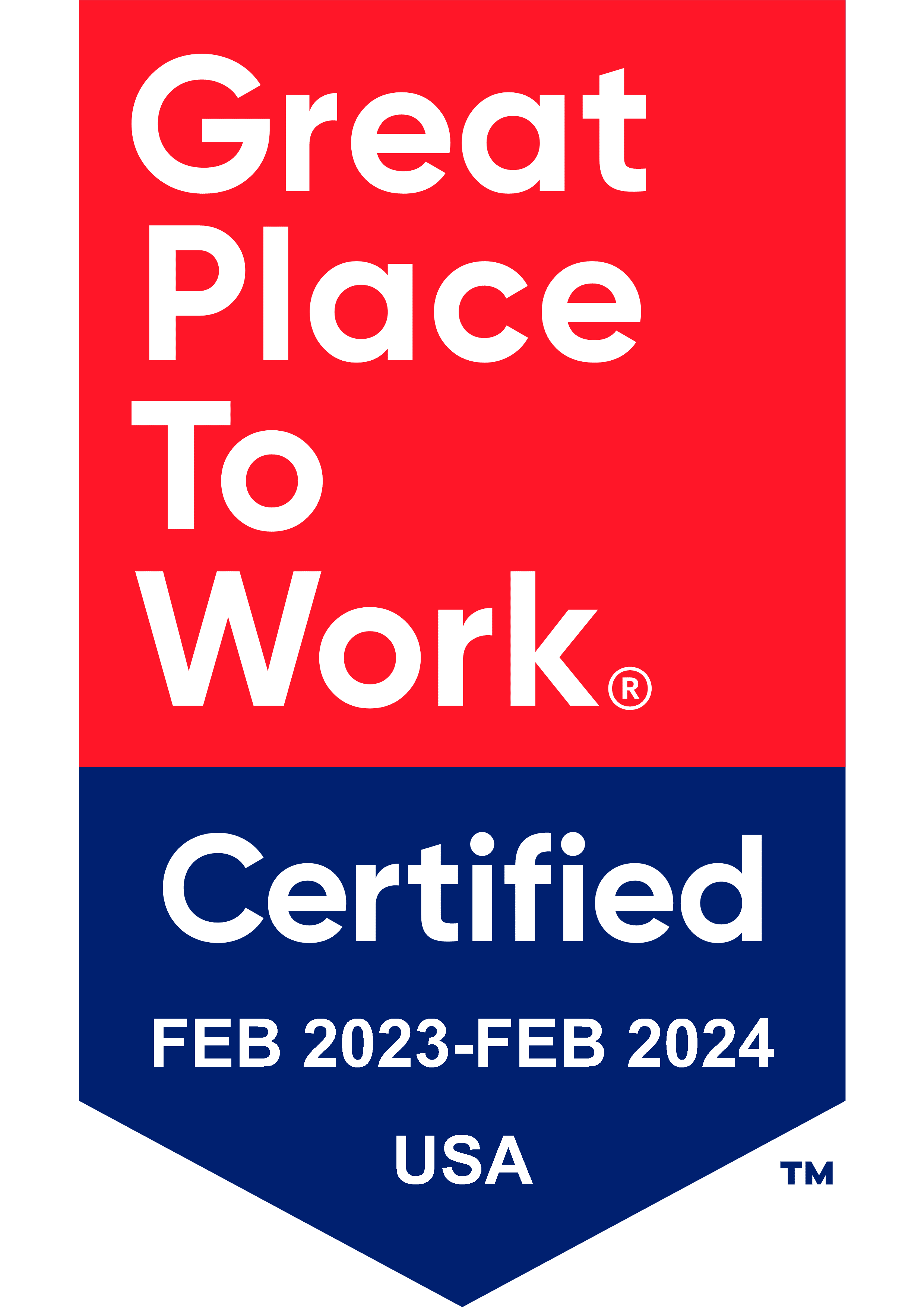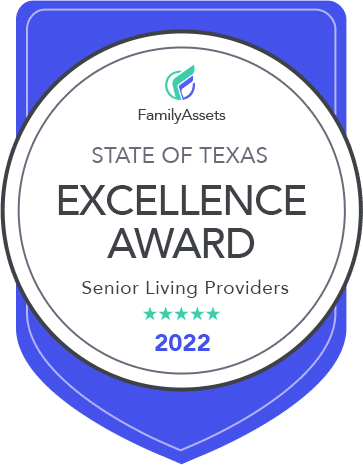 Frontier's Award-Winning SPARK Program
Montessori Inspired
SPARK places ultimate focus on supporting our residents' ideas, choices, and independence. We empower residents to create a community that speaks to them. Our staff foster the natural spark within each individual by encouraging new idea and helping to make these ideas reality.
Learn More
The SPARK Difference
Based on science and research
Based on rehabilitation techniques
Keeps seniors socially engaged in a meaningful way
Aims at increasing engagement and skills as we age
Uses proprietary assessment tools that go beyond traditional methods
Levels of Care
Assisted Living
Assisted living is the perfect option for older adults who need a little extra care but want to maintain a fun and social lifestyle.

After move-in, your loved one will have access to skilled caregivers who provide everything necessary for a meaningful, elevated experience.
Memory Care
Our community specializes in Memory Care for residents with Alzheimer's Disease or Dementia-related illness.

Through our award-winning SPARK program, your loved one will receive round-the-clock care that encourages a happy, fulfilling lifestyle.
Amenities & Events
Featured Amenities
Housekeeping & linen services
Events

Clubs and Resident Councils

National Food Day Celebrations

Recognition of Residents' Birthdays
What's Happening
Gardening
At our community, we have a garden that residents help tend to. Outside gardening helps residents get some fresh air and enjoy nature!
What's Happening
Painting
Come join us for weekly art sessions to create beautiful pieces of artwork. We look forward to seeing your creativity flourish!
What's Happening
Flower Arranging
We give residents the opportunity to arrange flowers and use their creativity to create a beautiful bouquet.
Cassandra Faulhaber
Executive Director
Cassandra is the Executive Director for The Auberge at Bee Cave. She served in the United States Army for five years. She worked for the Department of Veteran Affairs Health Care Services in Temple, Texas for 15 years. She has an associate degree from Trinity Valley Community College, Licensed Vocational Nursing from Temple College and a bachelor's degree in clinical service management from Texas Tech University. I became a Licensed Assisted Living Administrator in 2013.
Cassandra loves working for the senior population, especially Alzheimer's and Dementia. She is married to her wonderful husband, David. They have three beautiful daughters and two adorable grandchildren. They also have four dogs (2 bassets, 2 dachshunds). Cassandra enjoys the swimming pool, long walks and great conversations.
Contact Cassandra
"The Auberge Bee Cave is a beautiful facility that has different areas inside and outside for residents to spend their day. The staff is patient and caring of all residents. The therapy team worked wonders for my family member."
Paula E., Family Member of Resident
Other Communities In The Area
The Auberge at Cedar Park
800 C-bar Ranch Trail
Cedar Park, Texas 78613
(512) 957-3826
Levels of Care:
Assisted Living, Memory Care
The Villages of Windcrest
702 West Windcrest Street
Fredericksburg, Texas 78624
830-280-0807
Levels of Care:
Assisted Living, Memory Care