About The Parc at Harbor View
Levels of Care: Independent Living, Assisted Living, Memory Care
The Parc at Harbor View Senior Living is a premier Assisted Living, Independent Living, and Memory Care community in the Boston area that serves Winthrop, East Boston, Revere, Malden, Medford, Saugus, Everett, Charlestown, and Bunker Hill.
The area offers residents and visitors a wide array of shopping and entertainment venues, such as Winthrop Beach, Winthrop Market, the Belle Isle Marsh Reservation, Winthrop Yacht Club, the Institute of Contemporary Art, the USS Constitution Museum, and much more.
The reputation of our team is extremely important to us, which is why we're committed to delivering customized Assisted Living and Independent Living services, as well as compassionate Memory Care services that meet each and every one of our residents' spiritual, emotional, and physical needs.
Before residents move into our Winthrop property, our experienced medical team always provides customized assessments that are completed in order to create individual care plans. We have licensed nurses on staff and dedicated staff members who are trained and certified in dementia care and CPR to ensure our residents are properly cared for and supported.
Assisted Living, Independent Living, and Memory Care Community in Winthrop, MA
Our memory care community initially started as the Winthrop Community Hospital building and was first built in 1923. Since then, we have created a warm and welcoming home for residents.
Residents enjoy very large apartments with high ceilings, fully equipped kitchens, and in-room washers and dryers.
The Parc at Harbor View ensures that residents feel completely at home with dedicated rooms for each of their unique interests and hobbies. We offer a full library for our voracious readers, a pool room, a theater room, a pub, and a salon & spa for residents who love self-care.
Our community values its New England roots. The Parc at Harbor View team creates seasonal, customized dishes that bring our residents back to their childhoods. As most of our residents come from the surrounding Boston area, we make it a priority to give them a true taste of home. We serve all three meals in our beautiful dining room and residents get to choose from a variety of our menu selections, including seasonal dishes that are customized to the region. We always do fine dining one Friday a month, as well, which is a huge hit!
Frontier's Award-Winning SPARK™ Program
The friendly and compassionate staff at The Parc at Harbor View is proud to offer our Assisted Living, Independent Living, and Memory Care residents the award-winning SPARK™ program.
SPARK was inspired by the teachings and research of Maria Montessori and Dr. Cameron Camp and provides meaningful and life-enhancing experiences for members of our Assisted Living, Independent Living, and Memory Care communities.
Our unique program engages our residents with proven strategies that strive to heighten interaction, optimize cognitive skills, as well as promote a sense of purpose and accomplishment. We use tailor-fit assessment tools to evaluate each resident's capabilities and strengths, so the program can best meet their specific needs. Residents are encouraged to participate in a wide range of activities based on their personal interests and abilities.
From arts & crafts to baking classes, bingo, book club, card writing activities, coloring day, and cooking classes, SPARK has something for everyone to enjoy!
Other activities include dress up days, family movie nights, happy hours, holiday celebrations, ice cream socials, lunch outings, mass services, pet therapy, puzzle night, resident birthday parties, Resident Council, tea parties, Women's Group, Jeopardy, and Christmas in July celebrations.
In addition, through our SPARK program, some of our residents have participated in other projects such as helping in the Memory Care unit with activities such as bingo, coloring, and participating in a resident sing-a-long.
Amenities at The Parc at Harbor View Senior Living
Our Assisted Living, Independent Living, and Memory Care residents enjoy a wide range of amenities at our well-appointed property, including:
Exceptional Accommodations – Our community features spacious living quarters, a formal dining room, two private dining rooms, attractive common areas, a library, a pub, a theater room, and pool room, and more.
Social Outings – Residents enjoy our many stimulating activities, including lunch outings, tea parties, family movie nights, drives to the Marina, Marsh Isle Reservation, and Revere Beach for the yearly Sand Castle event.
Spa Services – Residents can relax with professional spa & salon services.
Recognition of Residents' Birthdays – We are dedicated to celebrating our residents' birthdays and creating a fun environment for everyone.
Spiritual Services – Our community offers regular mass services to residents.
Resident Council – Several residents serve on our Resident Council to help determine the future of our community.
Family Nights – We host family nights at least once per quarter where our residents can include their families in their everyday activities and introduce them to friends.
Choosing the Right Assisted Living, Independent Living, and Memory Care Community in the Boston Area
Finding the right Assisted Living, Independent Living, or Memory Care community for your loved one is vitally important. The Parc at Harbor View offers the very best services in the area.
If you would like to learn more about the many services and amenities that our community offers, we invite you to visit our property, take a tour and speak with our caring and friendly staff.
Photo Gallery
The Parc at Harbor View Senior Living
Awards & Recognition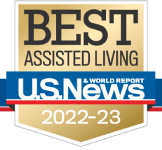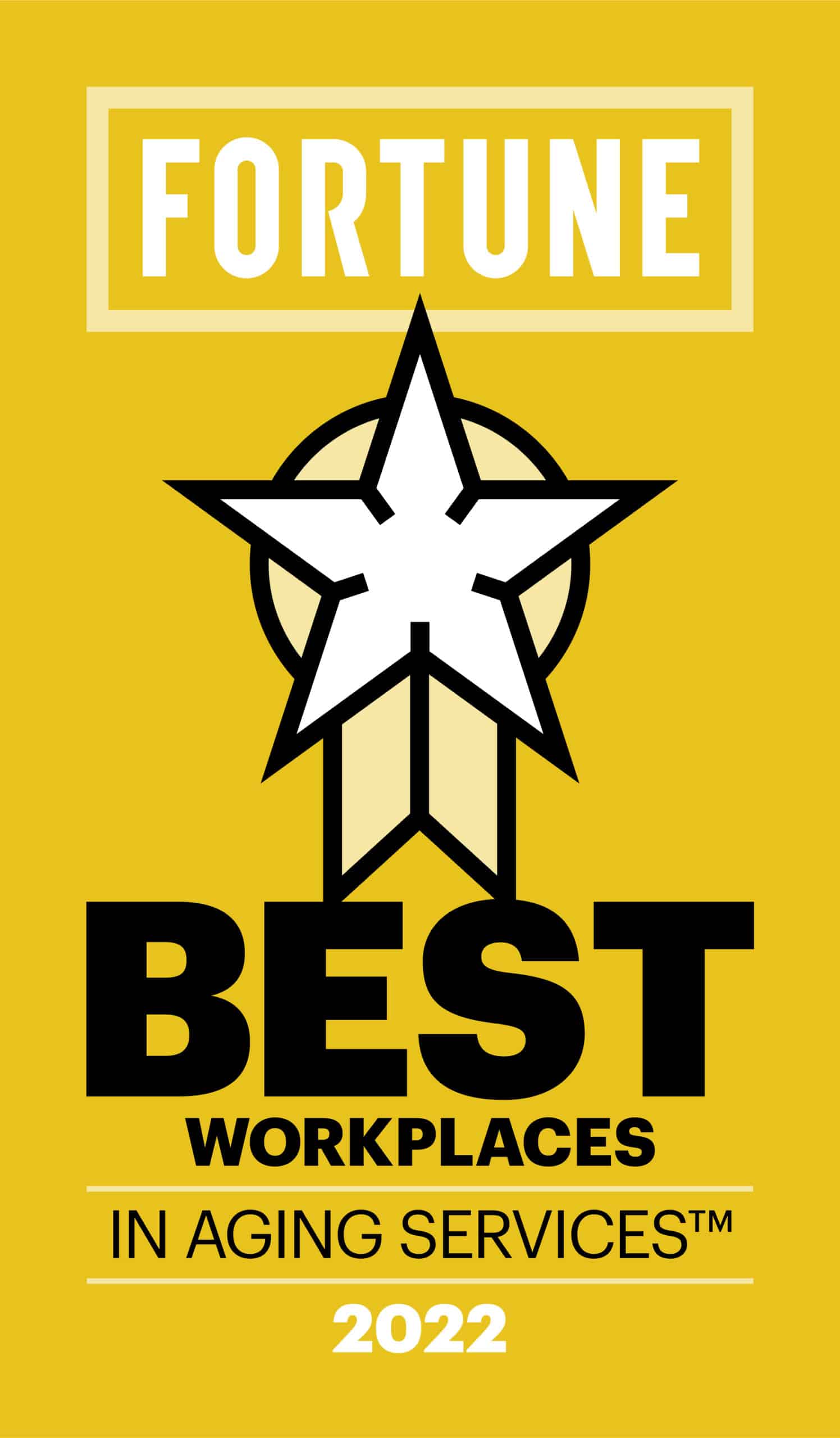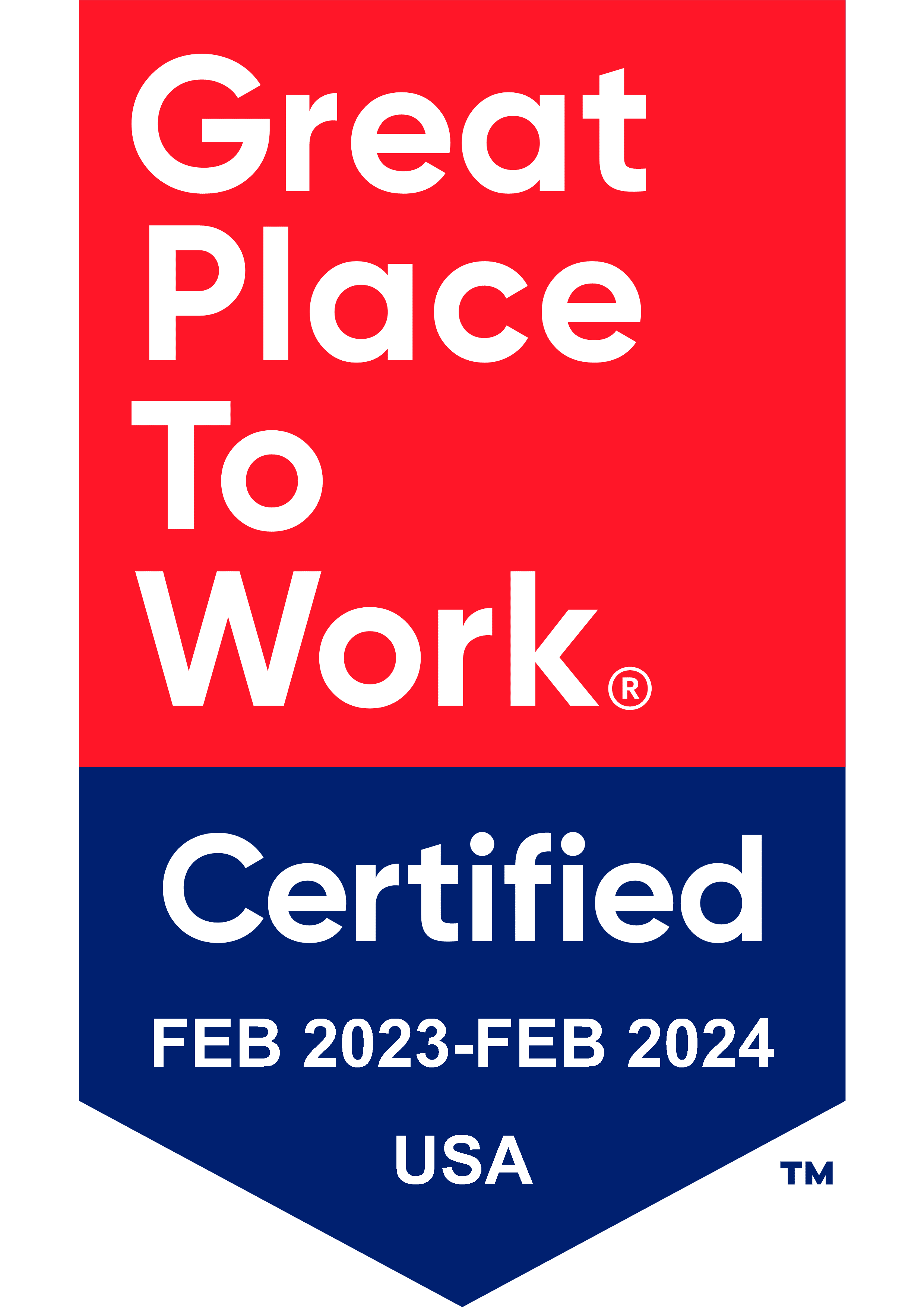 Frontier's Award-Winning SPARK Program
Montessori Inspired
SPARK places ultimate focus on supporting our residents' ideas, choices, and independence. We empower residents to create a community that speaks to them. Our staff foster the natural spark within each individual by encouraging new idea and helping to make these ideas reality.
Learn More
The SPARK Difference
Based on science and research
Based on rehabilitation techniques
Keeps seniors socially engaged in a meaningful way
Aims at increasing engagement and skills as we age
Uses proprietary assessment tools that go beyond traditional methods
Levels of Care
Independent Living
We offer exceptional independent living services for older adults who are capable of living on their own but enjoy the company of other older adults.

Upon moving in, you'll have access to an excellent community of other seniors and caregivers who provide everything necessary for a fun, immersive experience.
Assisted Living
Assisted living is the perfect option for older adults who need a little extra care but want to maintain a fun and social lifestyle.

After move-in, your loved one will have access to skilled caregivers who provide everything necessary for a meaningful, elevated experience.
Memory Care
Our community specializes in Memory Care for residents with Alzheimer's Disease or Dementia-related illness.

Through our award-winning SPARK program, your loved one will receive round-the-clock care that encourages a happy, fulfilling lifestyle.
Amenities & Events
Featured Amenities
Housekeeping & linen services
Events

Recognition of Residents' Birthdays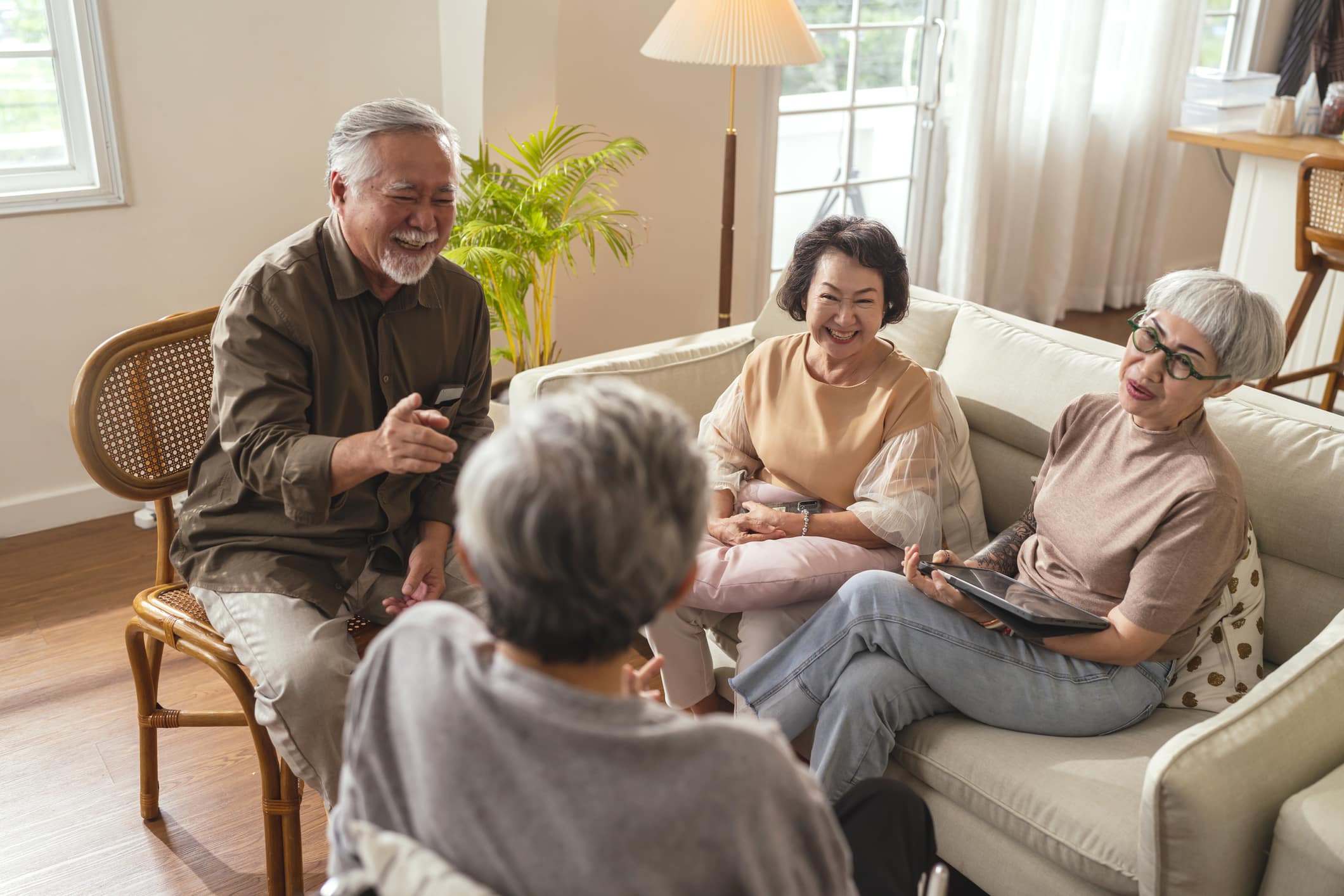 What's Happening
Welcoming Committee
When it comes to welcoming a new resident to our community, it's all hands on deck! That's why our resident-led Welcoming Committee plays such a pivotal role.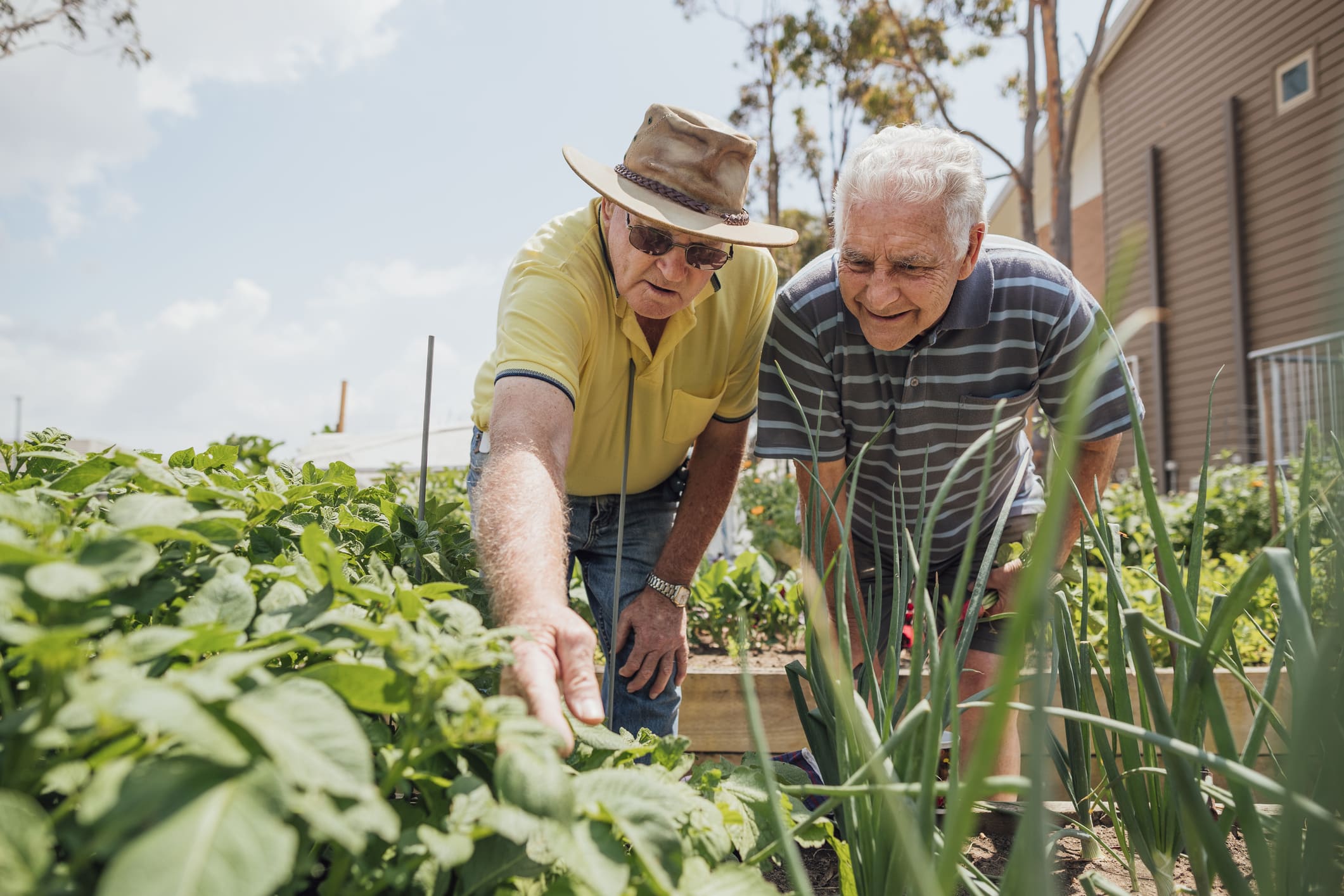 What's Happening
Gardening Committee
Gardening plays an important role in the lives of many seniors, so we offer an abundance of opportunities to plan, purchase, plant, grow, and harvest. Some meals are even served with fresh produce grown by residents themselves!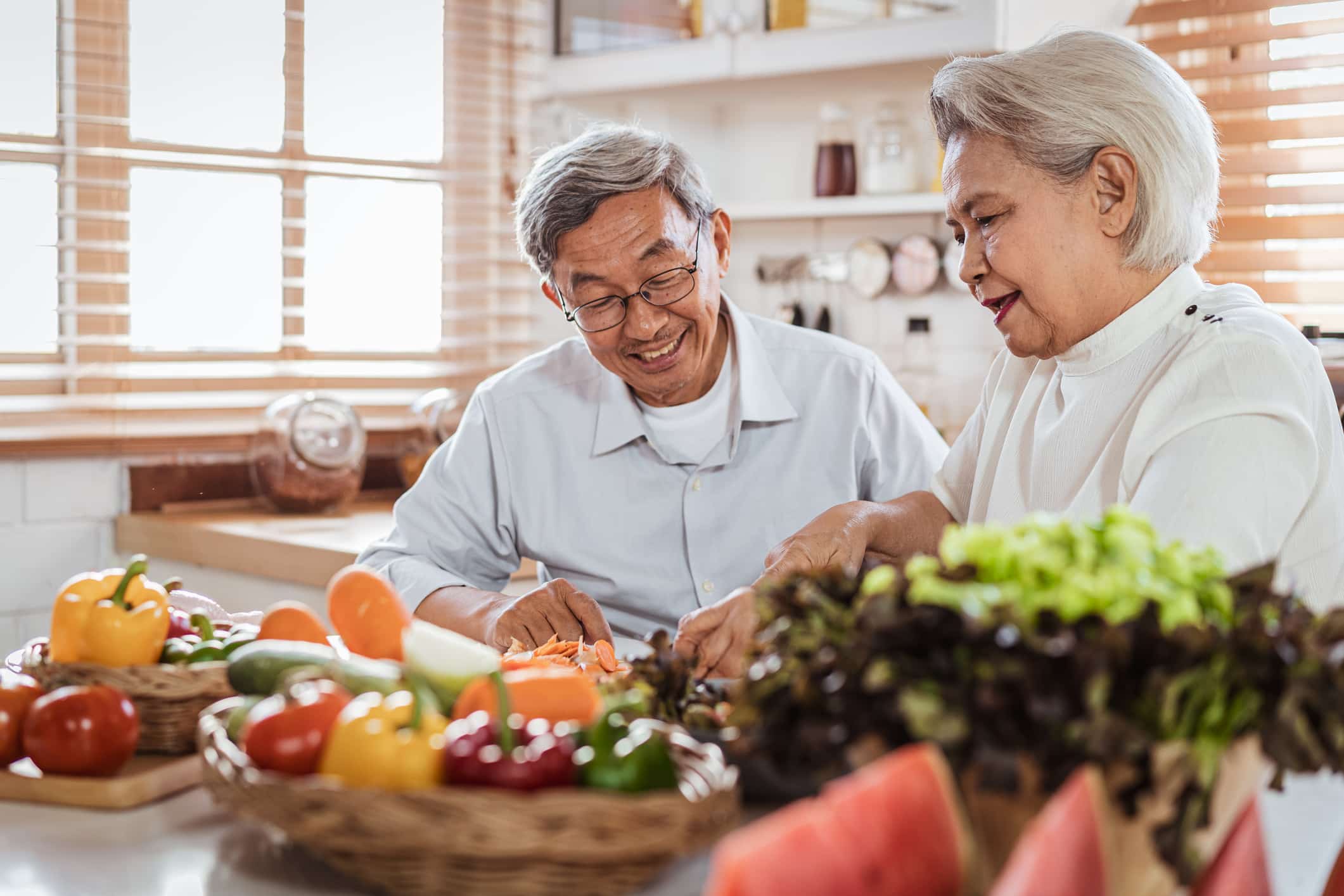 What's Happening
Cooking Committee
Seniors at our community are passionate about food. That's why we offer the opportunity for residents to support in the way that best suits them, whether it's setting the table or assisting the Chef with a signature dessert.
Mokhtar Messaou
Executive Director
Mokhtar has been at the Parc at Harbor View since September 2020. Prior to joining Frontier, he has worked as an Executive Director at Holiday Retirement, Senior Living Residences and LCB Senior Living. Mokhtar started his career in the Hospitality industry. For 13 years he worked as a General Manager at many major hotel brands such as Marriott, Hilton, La Quinta Inns and Red Roof Inns. He holds a bachelor's degree in Hospitality Management and recently just completed his master's degree in Business Administrator. Mokhtar enjoys interacting with residents, staff, and family members. When not working he likes going to the gym, traveling, and spending quality time with his wife and their two children.
Contact Mokhtar
"My family and I could not be more pleased and grateful for the care and attention that my Dad is receiving. He has been a resident there for the past 2 years and during this time it has truly become his new home."
Joe C., Son of Resident
Other Communities In The Area
Portside at Grande Dunes
Myrtle Lane
Myrtle Beach, South Carolina 29572
(843) 894-2355
Levels of Care:
Assisted Living, Independent Living, Memory Care
The Auberge at Highland Park
1651 Richfield Avenue
Highland Park, Illinois 60035
(224) 328-1431
Levels of Care:
Assisted Living, Memory Care