About The Pavilion at El Dorado Hills
Levels of Care: Memory Care
Welcome Home to The Pavilion at El Dorado Hills!
The Pavilion at El Dorado Hills Memory Care is a premier Memory Care community in El Dorado Hills, CA that also serves the surrounding region of Sacramento. No matter where you've lived before, we'd be happy to have you call The Pavilion home.
Located just a few minutes from historic Folsom, El Dorado Hills offers a wide range of attractions for residents and visitors. As the community is located in wine country, there's always a fun vineyard or wine tasting to visit nearby.
Whether your loved one requires some help with the activities of daily living (ADLs) or is living with the effects of dementia or Alzheimer's disease, our dedicated staff takes great pride in delivering high-quality care that is compassionate, safe, and resident-centered. Our services are designed to meet our residents' physical, emotional and spiritual needs 24 hours a day, seven days a week.
Our skilled staff includes a Medical Director, Licensed Nurse, and Licensed Administrator to ensure our residents' complete safety and comfort, day and night. Our experienced and compassionate staff are committed to the highest level of care.
 Memory Care Community in El Dorado Hills, CA
The Pavilion at El Dorado Hills property features very spacious multipurpose rooms that transform into a movie room for our residents. In our dining room, we feature an incredibly delicious wine bistro that is a fan favorite.
We put a strong focus on growing our Pavilion community with exciting events like our fall baking festivities. Our passionate bakers love making carrot cake and pumpkin juice and creating great bags for children of the El Dorado Hills community. Our staff continually strives to create a supportive, engaging, and welcoming environment for our residents.
Keeping our residents engaged with outside activities is incredibly important for us. We love to frequent Serrano Park during the spring and summer and the Pumpkin Patch during the fall. During a special time of the year, the carnival is always a fun and exciting place to go.
Loved ones and friends are always kept in the loop at The Pavilion at El Dorado Hills. We make it a priority to notify family and friends about any events or requests ahead of time, and community information can be found throughout flyers and newsletters.
Frontier's Award-Winning SPARK™ Program
The friendly and compassionate staff at The Pavilion at El Dorado Hills are proud to offer our Memory Care residents the award-winning SPARK™ program.
SPARK was inspired by the teachings and research of Maria Montessori and Dr. Cameron Camp and provides meaningful and life-enhancing experiences for members of our community with Alzheimer's or dementia.
Our unique program engages our residents with proven strategies that strive to heighten interaction, optimize cognitive skills as well as promote a sense of purpose and accomplishment. We use tailor-fit assessment tools to evaluate each resident's capabilities and strengths, so the program can best meet their specific needs. Residents are encouraged to participate in a wide range of activities based on their interests and abilities.
From art classes and karaoke to tea parties, happy hours, musical performances, ice cream socials, karaoke, card writing activities, and more, SPARK has something for everyone to enjoy!
Amenities at The Pavilion at El Dorado Hills
Our Memory Care residents enjoy a wide range of amenities at our well-appointed property, including:
Exceptional Accommodations – Our community features spacious apartments with high ceilings and natural light. Residents love the open community areas, large multipurpose rooms, and gorgeous outdoor spaces.
5-Star Cuisine – A dedicated Chef who prepares a wide variety of meals, including traditional Holiday dinners and resident favorites.
Social Outings – Residents enjoy our many stimulating activities, including arts and crafts, ice cream socials, music therapy, karaoke, and more!
Recognition of Residents' Birthdays – We are dedicated to celebrating our residents' birthdays and creating a fun environment for everyone.
Spa Services – Residents can unwind during a variety of relaxing spa services.
Spiritual Services – Our community offers regular services to residents to meet their spiritual needs.
Clubs and Resident Council – Our community provides residents with a variety of clubs, including the Men's Club and Resident Council.
Choosing the Right Memory Care Community in the El Dorado Hills Area
Finding the right Memory Care community for your loved one with Alzheimer's or dementia is vitally important. The Pavilion at El Dorado Hills offers the best services in the area.
If you would like to learn more about the many services and amenities that our community offers, we invite you to visit our property, take a tour and speak with our caring and friendly staff.
Photo Gallery
The Pavilion at El Dorado Hills
Awards & Recognition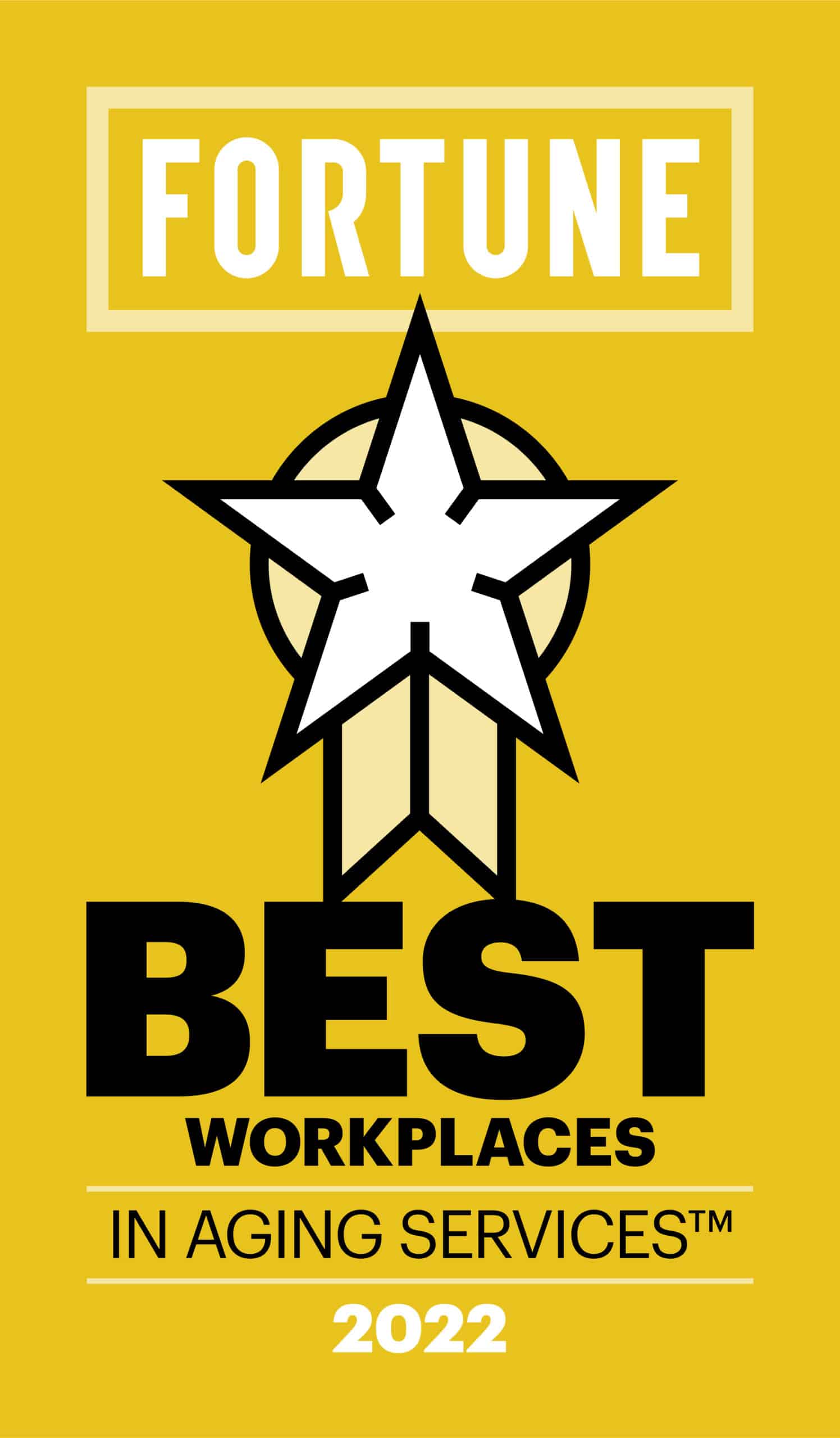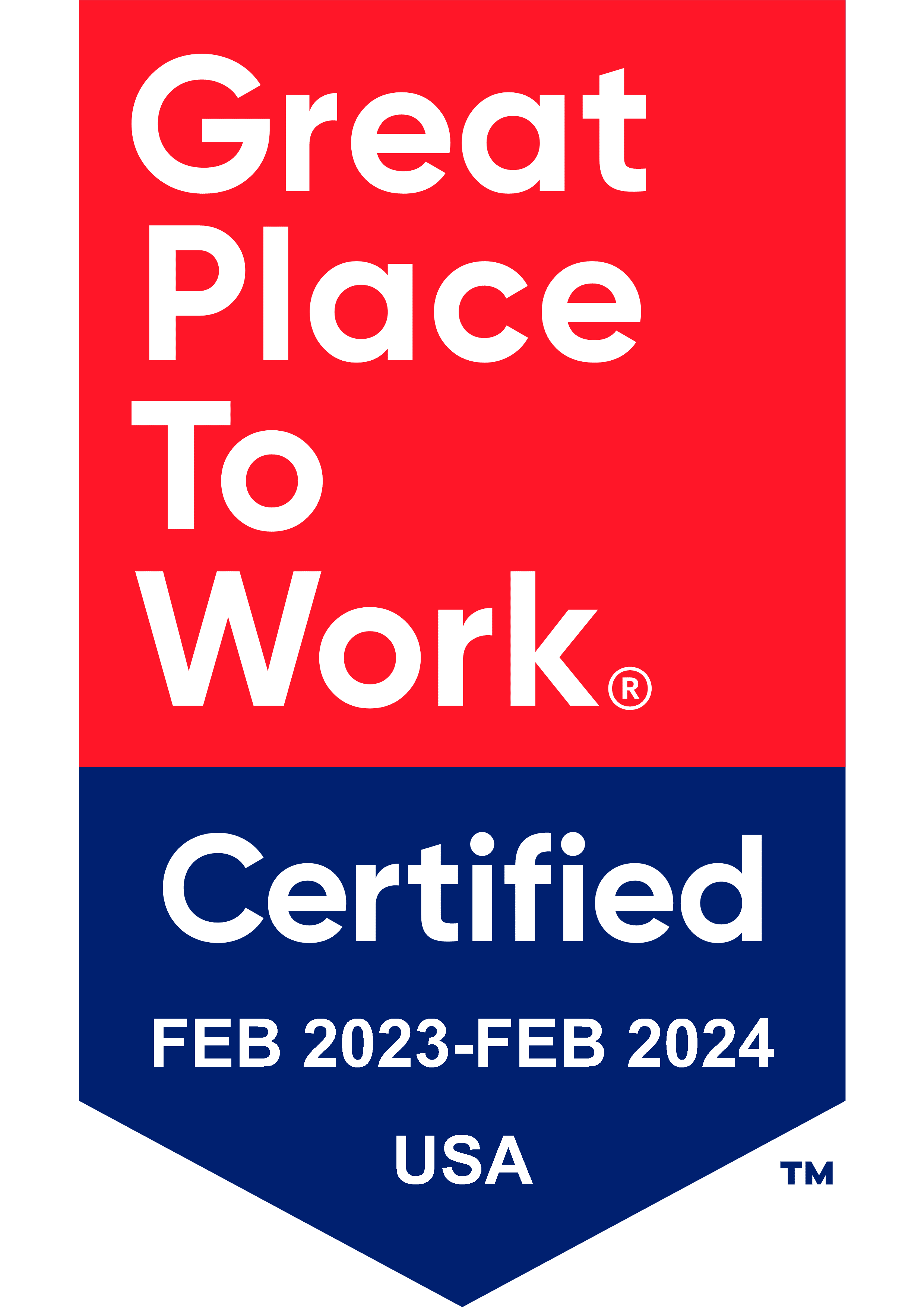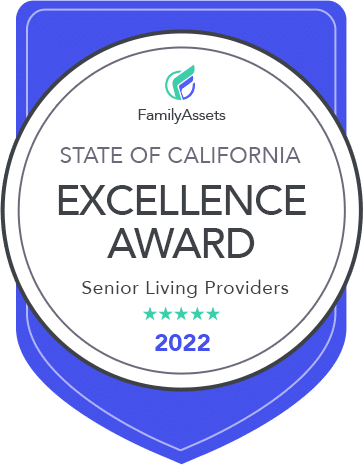 Frontier's Award-Winning SPARK Program
Montessori Inspired
SPARK places ultimate focus on supporting our residents' ideas, choices, and independence. We empower residents to create a community that speaks to them. Our staff foster the natural spark within each individual by encouraging new idea and helping to make these ideas reality.
Learn More
The SPARK Difference
Based on science and research
Based on rehabilitation techniques
Keeps seniors socially engaged in a meaningful way
Aims at increasing engagement and skills as we age
Uses proprietary assessment tools that go beyond traditional methods
Levels of Care
Memory Care
Our community specializes in Memory Care for residents with Alzheimer's Disease or Dementia-related illness.

Through our award-winning SPARK program, your loved one will receive round-the-clock care that encourages a happy, fulfilling lifestyle.
Amenities & Events
Featured Amenities
Housekeeping & linen services
Transportation to Doctor's appointments
Events

Recognition of Residents' Birthdays
What's Happening
Social Hour
We host regular social events for our residents to get to know each other better. Come join us for some fun at our next event!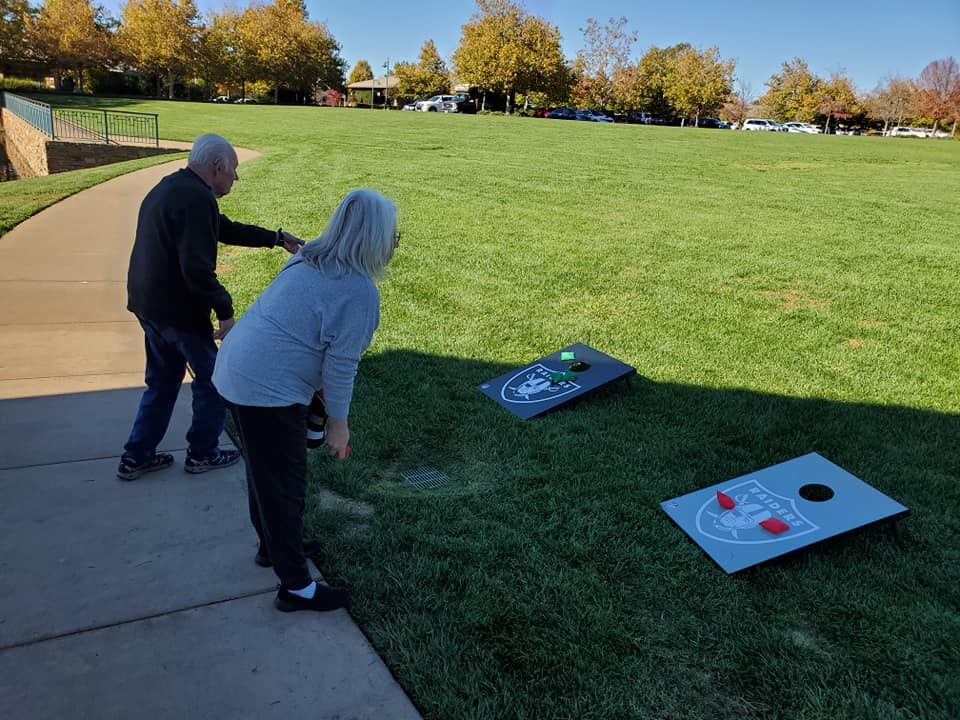 What's Happening
Group Walk
Afternoon walks allow our residents to spend some time outdoors enjoying nature! These walks also serve as some light exercise to help our residents maintain healthy lifestyles.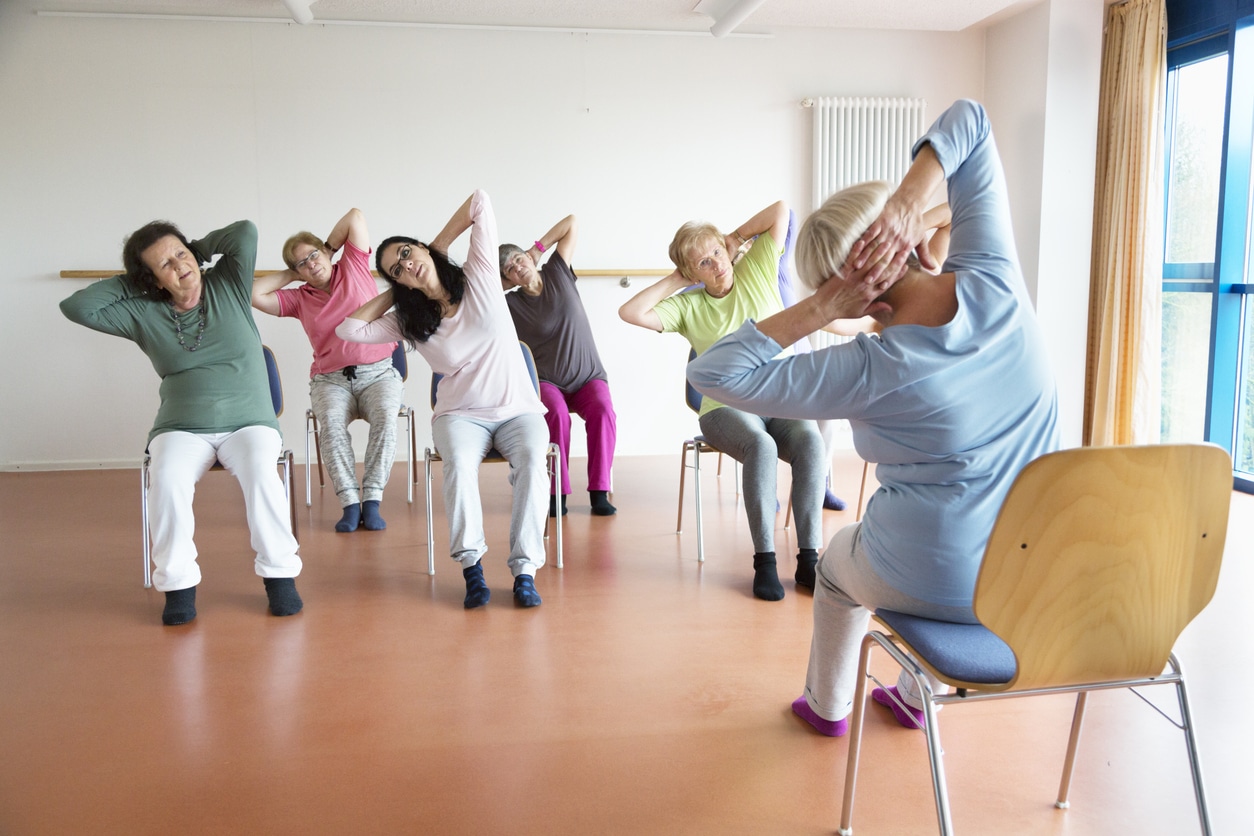 What's Happening
Chair Aerobics
We invite our residents to join us for weekly group exercise classes. These classes are the perfect way to socialize and help support a healthy lifestyle!
Melisa Tiburcio
Executive Director
Melisa has been with Frontier Management since 2019. Prior to joining Frontier Management, she had 13 years of experience working various roles in long-term care settings. She received her Bachelor's Degree in Nursing in the Philippines. Melisa holds a California Nursing Home Administrator and RCFE Administrator license. In her spare time, she enjoys traveling and spending time with her loved ones and two senior pugs.
Contact Melisa
"Just moved my mother… and this facility couldn't have been more professional yet sensitive to my mom's needs and addressing our concerns no matter how trivial they might have been. Thank God for a home like The Pavilion."
Wendy D., Daughter of Resident
Other Communities In The Area
The Village at Heritage Park
2001 Rose Arbor Drive
Sacramento, California 95835
(916) 794-9231
Levels of Care:
Independent Living, Assisted Living, Memory Care
Sunol Creek Memory Care
5980 Sunol Boulevard
Pleasanton, California 94566
(925) 567-1717
Levels of Care:
Memory Care