About The Preserve of Roseville
Lifestyle Options: Independent Living, Assisted Living, Memory Care
Welcome Home to The Preserve of Roseville – A Boutique Retirement Community in Roseville, MN.
The Preserve of Roseville is senior living reimagined. Located in Roseville, MN, The Preserve is dedicated to providing invigorating Independent Living, as well compassionate care for our Assisted Living and Memory Care residents.
The Preserve of Roseville offers extraordinary living and exceptional care right in the heart of Roseville, MN.
Residents in our Independent Living Community have spacious and comfortable apartments, with various floor plans to suit different tastes. Meet up with friends around the beautiful gardens, sign up for a new adventure, or relax and enjoy the grandchildren. There's so much to do at The Preserve of Roseville.
Assisted Living community residents receive personalized care tailored to their needs in a warm and supportive environment. Our common areas and community spaces foster a sense of joy and belonging.
Memory Care residents have a secure and calming area that promotes a sense of familiarity and routine. Our highly knowledgeable and experienced staff works with each resident to provide personal care and help maintain cognitive abilities and independence.
The services and amenities at The Preserve of Roseville are designed to meet residents' physical, emotional, and spiritual needs 24 hours a day, seven days a week. We offer enriching activities, exciting social programs, wellness classes, delicious gourmet meals, the award-winning SPARK® Program, and much more.
Independent Living, Assisted Living, & Memory Care Communities in Roseville, MN
Independent Living
At The Preserve of Roseville, every day is your time to shine. Whether embarking on a new hobby or enjoying every minute of retirement, now is the time to pursue those passions, and make your dreams come true. Our staff, services, and amenities are here to pamper you —no more yard work, household chores, or shoveling snow in the winter. We take care of it all! Take advantage of scheduled transportation, laundry and linen services, and gourmet dining. We are a pet-friendly community too!
Assisted Living
Our Assisted Living services are uniquely designed to meet the specific needs of every resident. Care is available round-the-clock. We want our residents to live their best life, and our team is here to support them with medication management, moving about, using the restroom, or any other activities of daily living (ADLs). Our experienced staff of professionals is here to provide the highest level of resident-centered care.
 Memory Care
Our Memory Care community is designed for those living with Alzheimer's disease or other forms of dementia. The care we provide is deeply specialized and supportive, all in a secure environment. We think possibilities abound with all our memory care residents. Compassionate, person-centered care with high regard for maintaining dignity, and preserving a sense of self is at the heart of everything we do.
Health Services
At The Preserve of Roseville, our health and wellness services are designed to meet each resident's unique needs. From routine checkups to advanced services, we're here to help maintain a high quality of life.  Our wellness and health programs help residents stay healthy and active whether through yoga classes, Walking Club, or group exercise classes. Living a healthy life also means having a rich social, intellectual, and spiritual life, and we offer weekly spiritual services, as well as many exciting social and educational events.
Accommodations
Choosing a home is a big decision, and we understand that. That's why The Preserve of Roseville gives all of our residents various comfortable and spacious options, from studio, to one and two-bedroom floor plans. Across all levels of care- Independent Living, Assisted Living & Memory Care, residents can enjoy many amenities, including kitchens (Independent and Assisted Living only), energy-efficient appliances, hardwood-style flooring, modern décor and appointments, safety features throughout, and covered parking.
Our Memory Care community offers right-sized suites specially designed for those with memory loss issues. Memory Care residents have access to all amenities and activities at The Preserve of Roseville.
We have inviting common areas, expertly manicured and landscaped grounds, large activity rooms, restaurant-style dining, a salon, spa services, a business center, a game room, a library, a movie room, transportation, laundry, housekeeping, and linen services.
Amenities at The Preserve of Roseville
Our residents enjoy a wide range of amenities at our well-appointed property, including:
Outdoor terrace overlooking a forest preserve – Our outdoor terrace offers an unbeatable view of a lush forest preserve.
Fresh Chef-prepared meals with restaurant-style selections – Savor delectable, professionally crafted dishes and fresh, chef-made meals.
An award-winning SPARK™ Program which uses Montessori-Inspired Methods to provide meaningful social roles and activities – Ignite your inspiration with our award-winning SPARK™ Program using Montessori-Inspired Methods to help you find exciting social roles and activities that truly matter.
Community nestled within forest preserve featuring walking trails – Our community is nestled in a beautiful forest preserve, complete with scenic walking trails for outdoor exploration.
Beautifully appointed theater room – Beauty and luxury meet entertainment in our theater room where you can enjoy the latest movies or classic cinematic masterpieces.
Walk-in showers – Experience a refreshing shower as our walk-in showers offer convenience, safety, and style all in one.
Utilities and housekeeping included – Utilities and housekeeping that will keep your living space sparkling clean and running smoothly are an included amenity you can't beat.
Top Reasons Families Choose The Preserve of Roseville
Multiple levels of care in one retirement community.
Beautiful accommodations and restaurant style dining.
Care is designed to meet each resident's unique needs.
Licensed nurses are on staff 24 hours, 7 days a week.
Award-winning SPARK® activities and events programs for all residents.
Our Award-Winning SPARK® Program
The friendly and compassionate staff at The Preserve of Roseville is proud to offer our Assisted Living and Memory Care residents our Award-winning SPARK® program.  Imagine a program specially designed for seniors that not only strives to help them reach their full potential, but also provides an opportunity to spend their days with a sense of joyful purpose. Frontier Management's Award-winning SPARK® program is exactly that!
SPARK® is a research-based program inspired by the teachings and research of Maria Montessori and Dr. Cameron Camp, which focuses on giving residents meaningful ways to feel needed and be productive. We use tailor-fit assessment tools to evaluate each resident's capabilities and strengths, so the program can best meet their specific needs.
The Four Pillars of the Frontier SPARK® Program 
The effectiveness and success of our SPARK® program for Assisted Living & Memory Care Residents is based on 4 foundational pillars.
Social: We ensure that each resident has a role in the community that allows them to interact with others.
Skills Focused: Our Montessori Assessment Tool uncovers remaining skills often missed by traditional evaluations.
Procedural Memory: Skills can be learned and even improved through repetitive "procedural learning," which allows residents to perform routine activities with less concerted effort.
Progression & Goal Setting: Residents who work on projects or learn new things over a period of time with a set goal in mind feel more engaged and successful.
Inspiring contribution, productivity and engagement from all of our residents is our mission. Residents are encouraged to participate in a wide range of activities based on their personal interests and abilities. From baking and cooking classes, being a part of the welcome committee, beer making, gardening, bingo, Book Club, bowling, or a wide variety of other great activities and events, SPARK® has something for everyone to enjoy!
We celebrate our seniors as the unique individuals that they are by providing them both meaningful experiences and proven therapeutic techniques to help them retain their cognitive capabilities to the fullest extent possible.
If you would like to learn more about how your loved one can fill their days with meaning and purpose through our Award-winning SPARK® program, we would love to speak with you more about it. You are cordially invited to visit our beautiful properties, take a tour and meet our friendly and compassionate staff of caregivers.
Photo Gallery
The Preserve of Roseville
Frontier's Award-Winning SPARK Program
Montessori Inspired
SPARK places ultimate focus on supporting our residents' ideas, choices, and independence. We empower residents to create a community that speaks to them. Our staff foster the natural spark within each individual by encouraging new idea and helping to make these ideas reality.
Learn More
The SPARK Difference
Based on science and research
Based on rehabilitation techniques
Keeps seniors socially engaged in a meaningful way
Aims at increasing engagement and skills as we age
Uses proprietary assessment tools that go beyond traditional methods
Lifestyle Options
Independent Living
We offer exceptional independent living services for older adults who are capable of living on their own but enjoy the company of other older adults.

Upon moving in, you'll have access to an excellent community of other seniors and caregivers who provide everything necessary for a fun, immersive experience.
Assisted Living
Assisted living is the perfect option for older adults who need a little extra care but want to maintain a fun and social lifestyle.

After move-in, your loved one will have access to skilled caregivers who provide everything necessary for a meaningful, elevated experience.
Memory Care
Our community specializes in Memory Care for residents with Alzheimer's Disease or Dementia-related illness.

Through our award-winning SPARK program, your loved one will receive round-the-clock care that encourages a happy, fulfilling lifestyle.
Amenities & Events
Featured Amenities
Community Nestled within Forest Preserve with Walking Paths
Energy Efficient Appliances

Housekeeping & linen services

Restaurant Style Selection

Senior Fitness Programming

Transportation to Doctor's appointments

Underground Parking Garage

Utilities and Housekeeping Included
Events

Recognition of Residents' Birthdays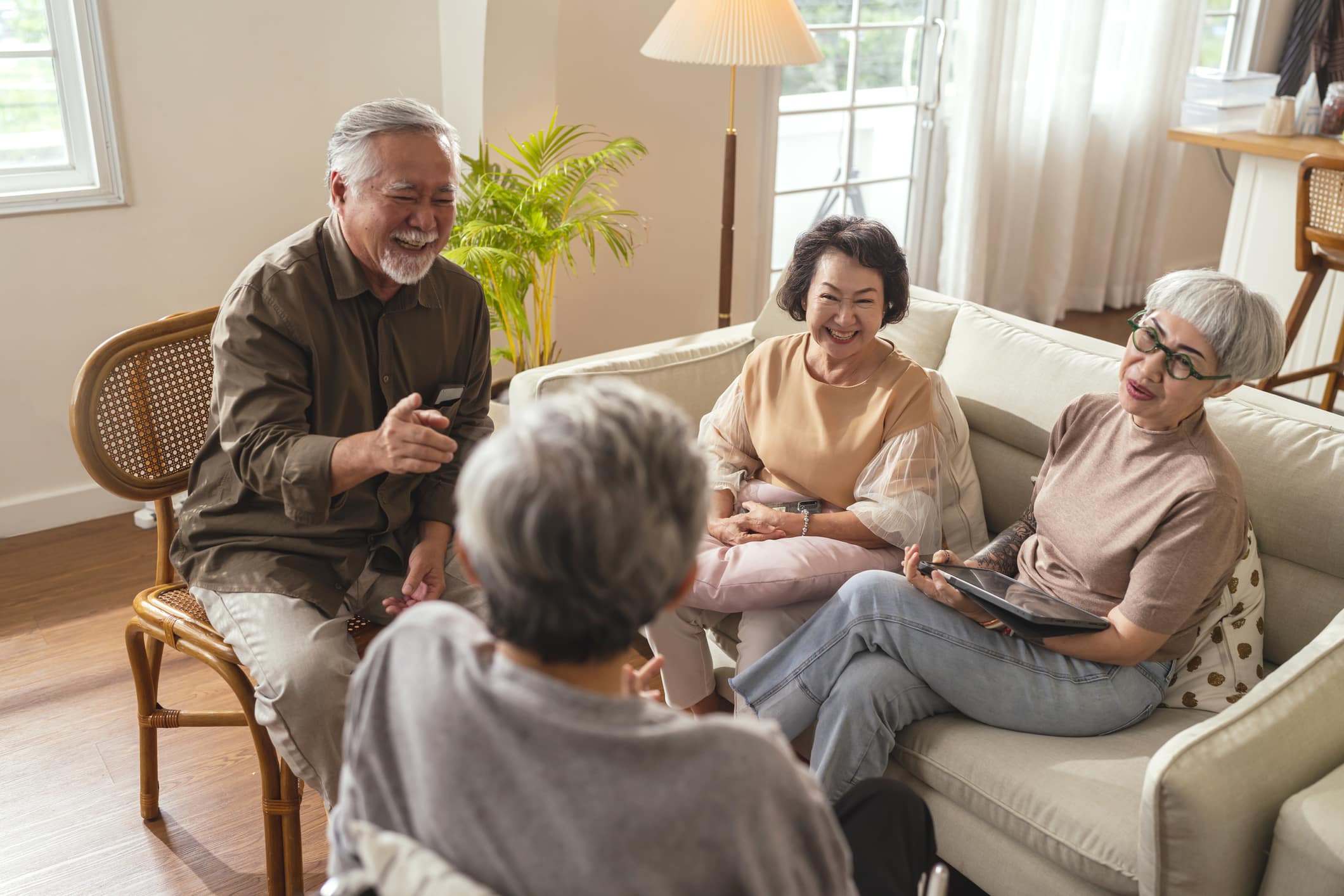 What's Happening
Welcoming Committee
When it comes to welcoming a new resident to our community, it's all hands on deck! That's why our resident-led Welcoming Committee plays such a pivotal role.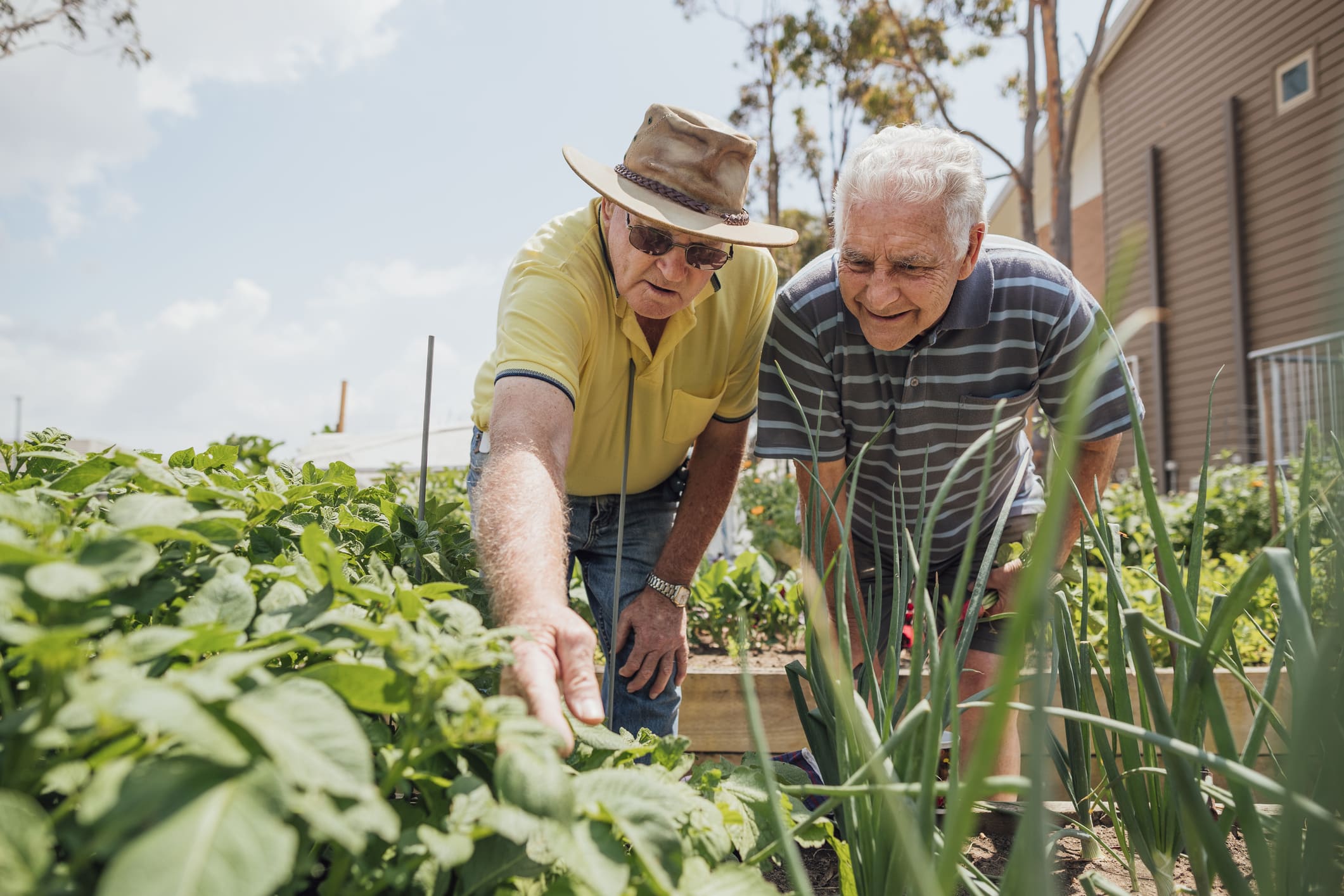 What's Happening
Gardening Committee
Gardening plays an important role in the lives of many seniors, so we offer an abundance of opportunities to plan, purchase, plant, grow, and harvest. Some meals are even served with fresh produce grown by residents themselves!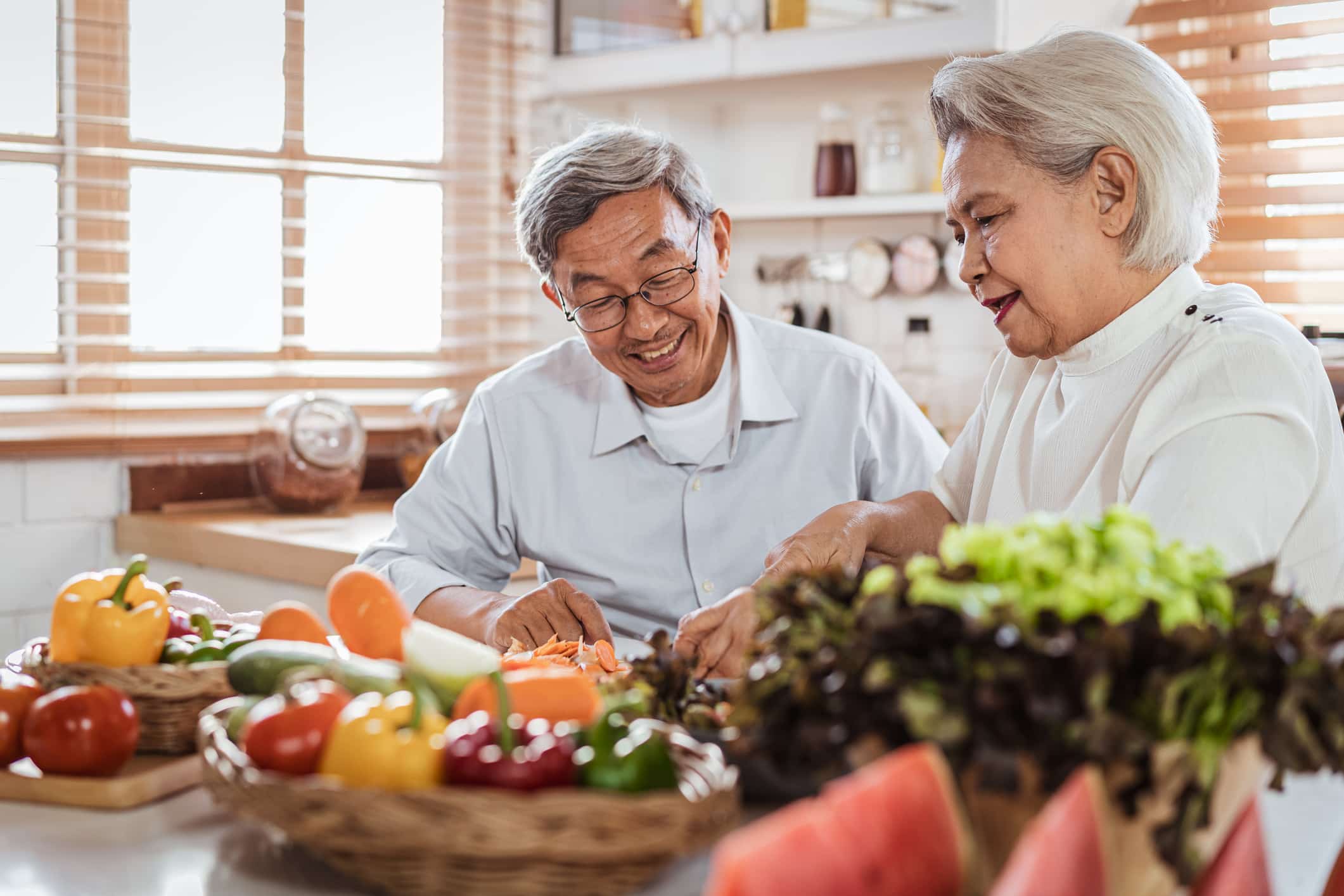 What's Happening
Cooking Committee
Seniors at our community are passionate about food. That's why we offer the opportunity for residents to support in the way that best suits them, whether it's setting the table or assisting the Chef with a signature dessert.
Other Communities In The Area
The Auberge at Oak Village
w128n6900 Northfield Drive
Menomonee Falls, Wisconsin 53051
(262) 683-5058
Levels of Care:
Assisted Living, Memory Care
The Auberge at Brookfield
1105 Davidson Road
Brookfield, Wisconsin 53045
(262) 683-4803
Levels of Care:
Assisted Living, Memory Care