About The Reserve at Royal Oaks Memory Care
Levels of Care: Assisted Living, Memory Care
Welcome Home to The Reserve at Royal Oaks Memory Care
The Reserve at Royal Oaks (formally known as Colonial Oaks at Westchase) is a premier Memory Care and Assisted Living community in Houston, that serves Harris County and the surrounding regions. No matter where you've lived before, we'd be honored to have you call The Reserve at Royal Oaks home.
Whether your loved one requires some help with the activities of daily living (ADLs) or is living with the effects of dementia or Alzheimer's disease, our dedicated staff takes great pride in delivering high-quality care that is compassionate, safe, and resident-centered. Our services are designed to meet our residents' physical, emotional and spiritual needs 24 hours a day, seven days a week. We offer enriching activities, exciting social programs, wellness classes, restaurant-quality meals, and more.
Our skilled staff includes a Medical Director, RN Administrator and nursing staff. Residents are assessed by a nurse, and medications are provided by our Medication Management team. Care plans are updated regularly or when a health condition arises. We communicate frequently with family when any change in health occurs. Our experienced and compassionate staff are committed to the highest level of care.
Memory Care and Assisted Living Community in Houston, TX
The Reserve at Royal Oaks community features comfortable living and dining accommodations. Rooms are spacious with thoughtful features for accessibility and ease. Modern finishes and natural lighting can be seen throughout the community. All rest rooms are ADA compliant.
Our property has a unique blend of hospitality services and community engagement. We put a strong focus on developing meaningful relationships with our residents. Our resort-style hospitality services include housekeeping, scheduled transportation, and exciting programs on-site and off. The Reserve at Royal Oaks staff strives to create a supportive, engaging, and welcoming environment. We are here to support all of your loved ones' needs.
All meals are served in a restaurant style dining atmosphere, with expertly set tables and delicious plate presentations. Accommodations can be made for personal or health-related dietary needs. Our private dining room is warm and inviting for everyone to enjoy.
Amenities at The Reserve at Royal Oaks Memory Care
Our Memory Care and Assisted Living residents enjoy a wide range of amenities at our well-appointed property, including:
Exceptional Accommodations – Our community features modern apartment living with private bathrooms and different floor plans. Residents and visitors love visiting the sun and garden room.
5-Star Cuisine – A dedicated Chef who prepares a wide variety of meals, including traditional Holiday dinners and resident favorites.
Social Outings – Residents enjoy our many stimulating activities, including bowling, happy hours, ice cream socials, and more!
Recognition of Residents' Birthdays – We are dedicated to celebrating our residents' birthdays and creating a fun environment for everyone.
Spiritual Services – Our community offers regular services to residents to meet their spiritual needs.
Engaging Clubs –Residents enjoy hobby clubs and other specific interest committees.
Choosing the Appropriate Memory Care and Assisted Living Community in Houston, TX
Finding the right Memory Care and Assisted Living community for your loved one is vitally important. The Reserve at Royal Oaks (formally known as Colonial Oaks at Westchase) offers the very best care services in the area.
If you would like to learn more about the many services and amenities that our community offers, we invite you to visit our property, take a tour and speak with our caring and friendly staff.
Photo Gallery
The Reserve at Royal Oaks
Awards & Recognition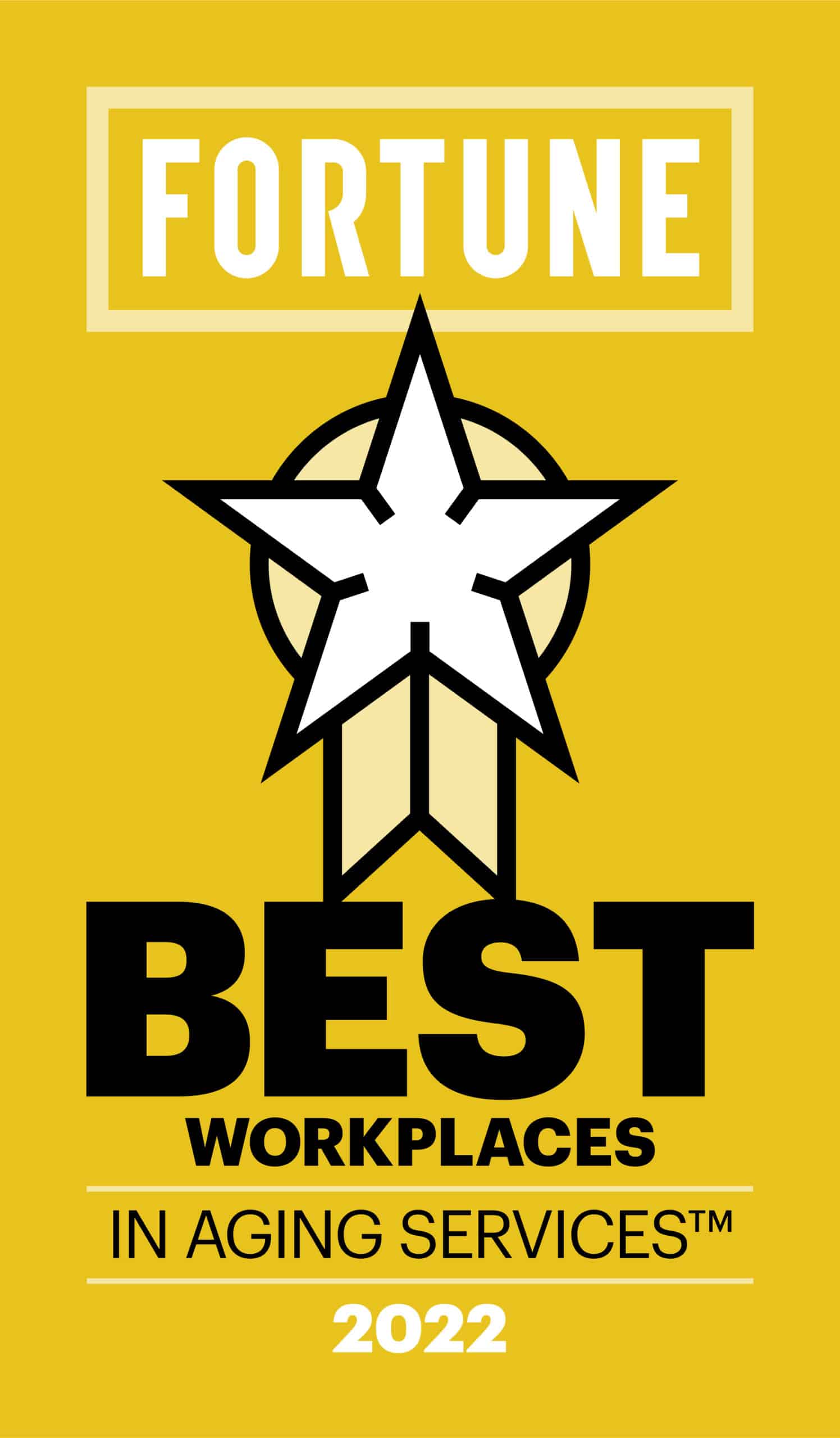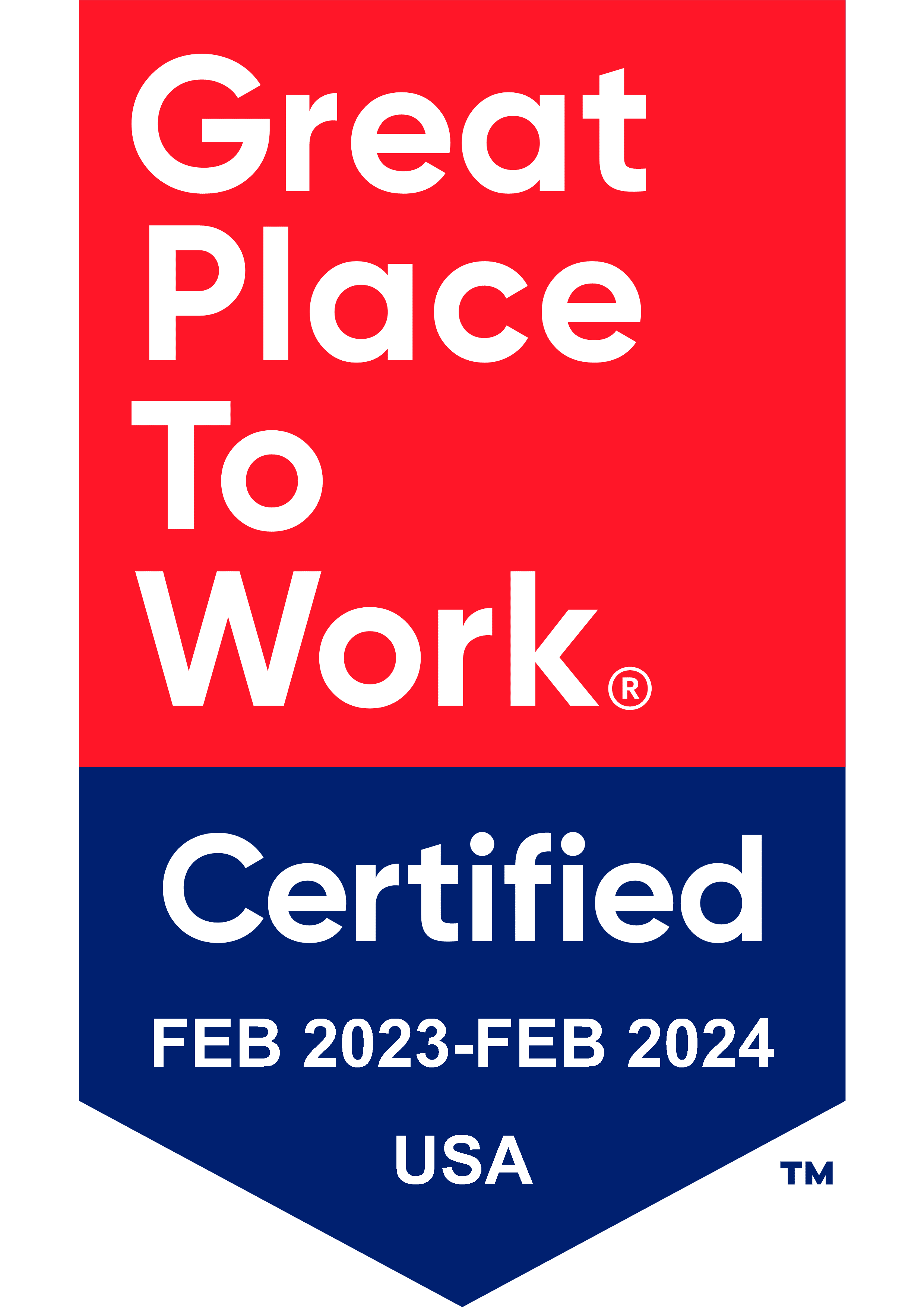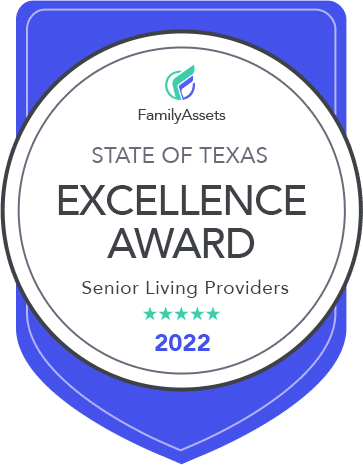 Frontier's Award-Winning SPARK™ Program
Imagine a program specially designed for seniors that not only strives to help them reach their full potential, but also provides an opportunity to spend their days with a sense of joyful purpose. SPARK™ places ultimate focus on supporting our residents' ideas, choices, and independence. We empower residents to create a community that speaks to them. Our staff foster the natural spark within each individual by encouraging new idea and helping to make these ideas reality.
Everyday Thriving: A SPARK Lifestyle Inspired by Montessori Methods
Our award-winning, purpose-driven program for seniors. Inspired by Montessori Methods, SPARK™ focuses on engagement, social lifestyle and inclusion within the community at large.
Learn More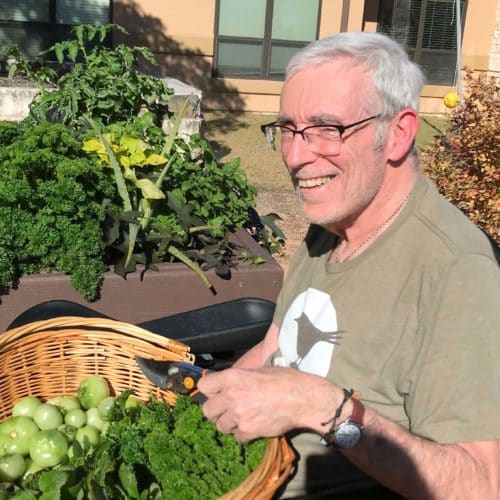 Based on science and research
Based on rehabilitation techniques
Keeps seniors socially engaged in a meaningful way
Aims at increasing engagement and skills as we age
Uses proprietary assessment tools that go beyond traditional methods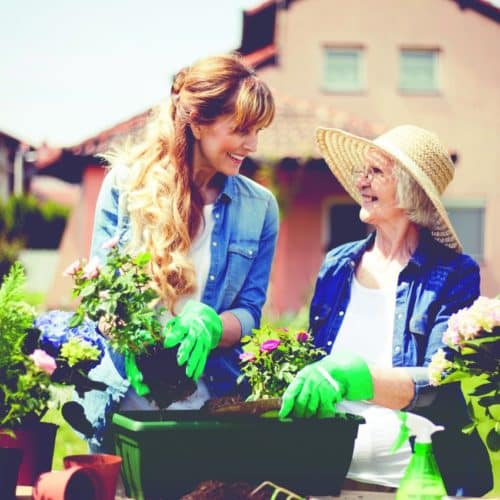 The effectiveness and success of our SPARK™ program for Assisted Living and Memory Care residents is based on these 4 foundational pillars:
SOCIAL ROLES
Everyone has a desire to be useful, so we ensure that each resident has a role in the community. Working the front desk or serving neighbors are examples of meaningful tasks that empower and connect residents.
SKILLS FOCUSED
Our Montessori Assessment Tool, created by the Center for Applied Research in Dementia, uncovers remaining skills often missed by traditional assessments. We can than strengthen and build on those identified skills.
PROCEDURAL MEMORY
Skills can be learned or improved through "procedural learning." This repetition then allows routine activities to be performed with less need for concerted concentration.
PROGRESSION AND GOAL SETTING
By working on projects or learning topics over a longer period of time, always progressing toward a goal, residents become fully engaged and feel more successful.
Levels of Care
Assisted Living
Assisted living is the perfect option for older adults who need a little extra care but want to maintain a fun and social lifestyle.

After move-in, your loved one will have access to skilled caregivers who provide everything necessary for a meaningful, elevated experience.
Memory Care
Our community specializes in Memory Care for residents with Alzheimer's Disease or Dementia-related illness.

Through our award-winning SPARK program, your loved one will receive round-the-clock care that encourages a happy, fulfilling lifestyle.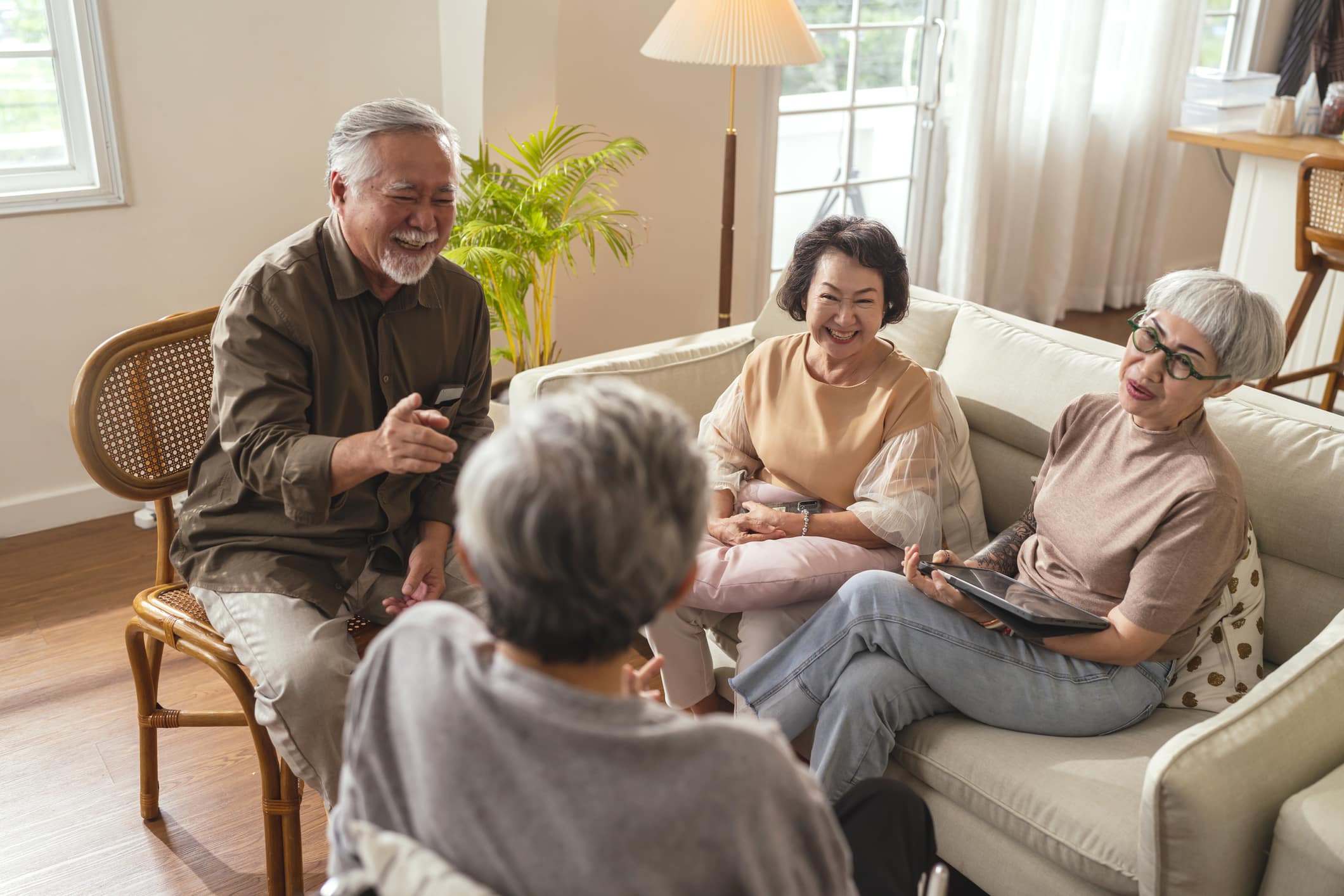 What's Happening
Welcoming Committee
When it comes to welcoming a new resident to our community, it's all hands on deck! That's why our resident-led Welcoming Committee plays such a pivotal role.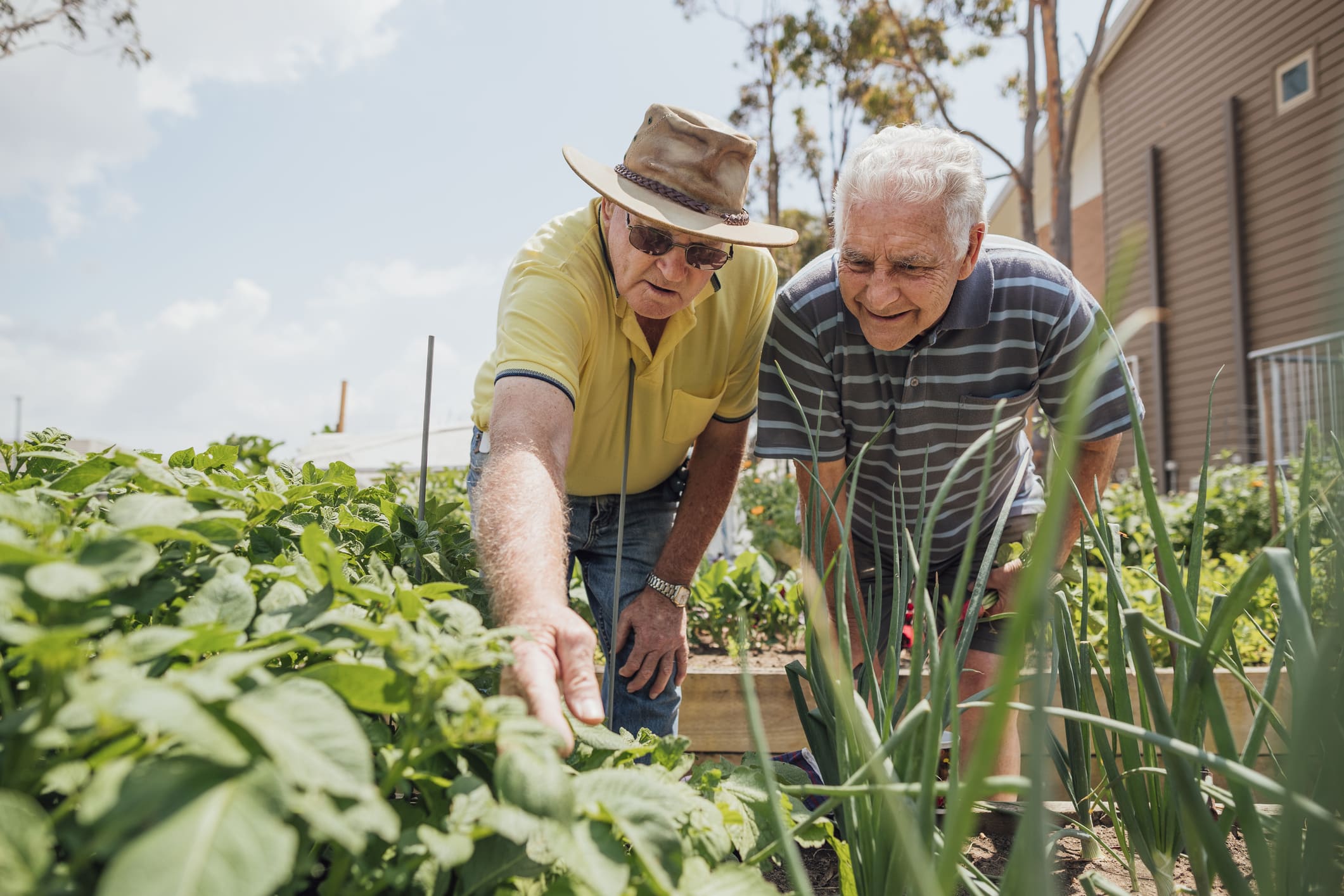 What's Happening
Gardening Committee
Gardening plays an important role in the lives of many seniors, so we offer an abundance of opportunities to plan, purchase, plant, grow, and harvest. Some meals are even served with fresh produce grown by residents themselves!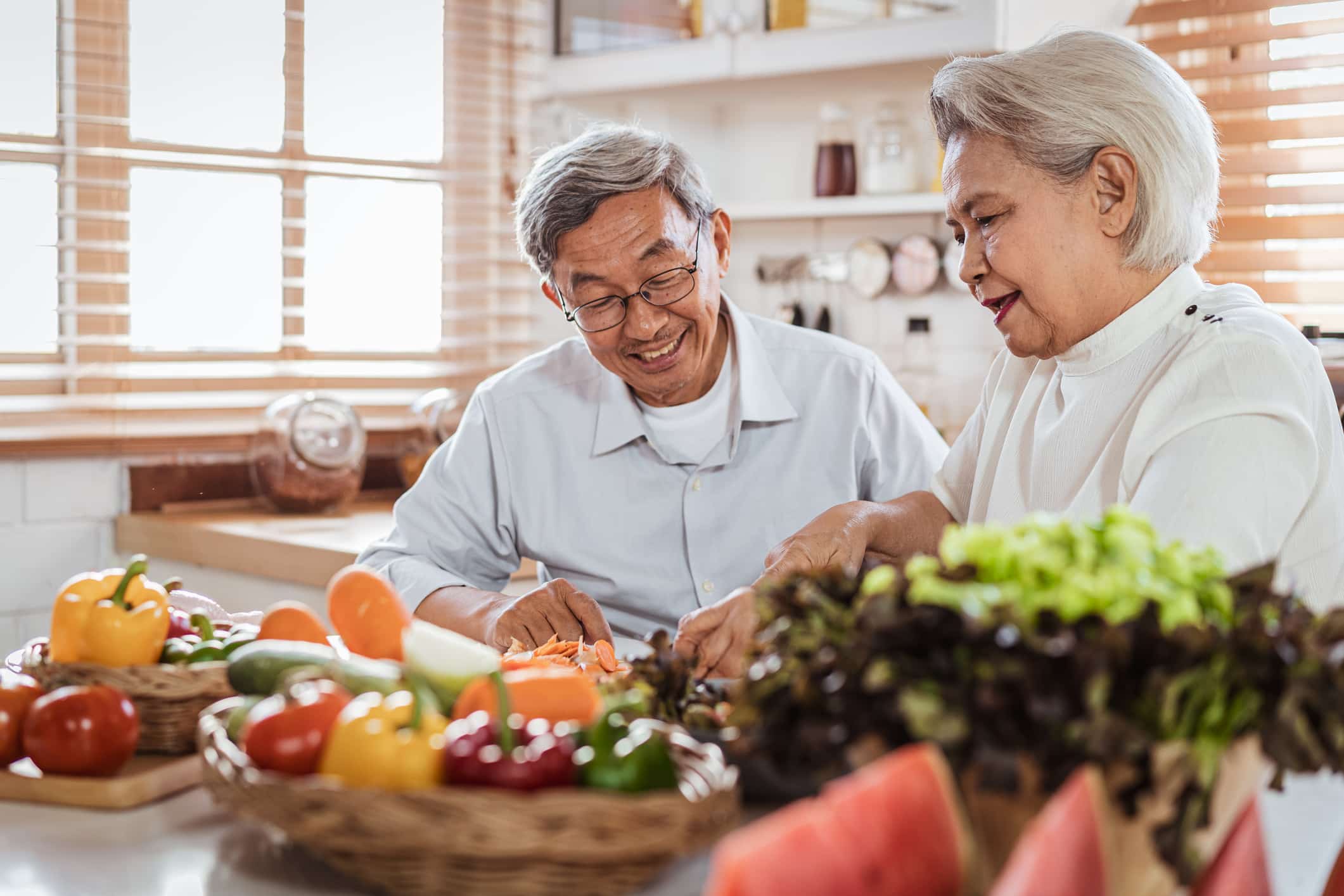 What's Happening
Cooking Committee
Seniors at our community are passionate about food. That's why we offer the opportunity for residents to support in the way that best suits them, whether it's setting the table or assisting the Chef with a signature dessert.
Dominique West, RN
Executive Director
Dominique West has over 10 years' experience in senior living. Her passion is working with seniors and caring for others. She comes from a family of nurses. Dominique has worked in various roles in the community setting prior to accepting the role as the Executive Director. She is a Registered Nurse who takes pride in putting her residents first. Her interests include spending time with family and friends, watching TV (reality shows), and traveling to support and cheer on her daughter at her cheer competitions.
Contact Dominique
Other Communities In The Area
The Auberge at Sugar Land
1221 7th Street
Sugar Land, Texas 77478
(281) 503-5624
Levels of Care:
Assisted Living, Memory Care