About The Vineyard at Fountaingrove Memory Care
Levels of Care: Memory Care
Welcome Home to The Vineyard at Fountaingrove Memory Care!
The Vineyard at Fountaingrove Memory Care is a premier Memory Care community in the Santa Rosa area with residents from all over California, including Napa, and Marin counties, as well as the greater Russian River Valley.
Our community is nestled deep within the picturesque wine country of Sonoma County. Nearby downtown Santa Rosa and the surrounding area offers family and friends plenty to do. Whether it be shopping, dining out, a visit to Lake Fountaingrove and walking path, or taking in live entertainment, there is something for everyone to enjoy.
No trip to the area will be complete without a tour of a vineyard, such as Paradise Ridge Winery. For children of all ages, stop by the Charles M. Schulz Museum or take the family fishing at Spring Lake Regional Park. For those adventuresome types, book a hot air balloon ride and take in the gorgeous scenery.
Families have high expectations when it comes to finding care for loved ones. The Vineyard at Fountaingrove supports residents' physical, mental, and emotional well-being so they can live their best lives daily. We take great pride in the reputation that our team has earned for delivering highly personalized, compassionate Memory Care services designed to meet our residents' physical, emotional and spiritual needs.
Before a resident moves into our community, customized assessments are completed so individual care plans can be created. These care plans are updated at 30 days, then six months after, or as needs or health conditions change. Our team consists of highly trained professionals with compassionate and warm personalities.
In addition to the Medical Director, our community is staffed by highly trained LVNs and our Geriatric Specialist MD. Medical Technicians and LVNs manage medications. Many residents' families also take comfort in the fact that that both Sutter Santa Rosa Regional and Kaiser Santa Rosa Medical Center Hospitals are within close proximity.
Memory Care Community in Santa Rosa, CA
Built in 2017, our property features luxury living and dining accommodations, a beautiful center courtyard with walking paths, professionally maintained gardens, and quiet areas to sit outside and in. From the first step inside to our modern front reception area to the outdoor gardens surrounding the community, the feeling residents and guests get one of warmth, family, and care.
Residents love our large private rooms with up-scale finishes and exceptional amenities. We offer private studios with private baths or a shared option. Our common areas are modular, multi-purpose spaces where residents can watch the game or join an exercise class. Two art rooms are available for arts and crafts classes and other events. We have a spa room with a soaker tub for those looking for a bit of pampering.
All that The Vineyard at Fountaingrove has to offer, dining is still one of the most popular times in our community. And for a good reason. Our Executive Chef creates diverse menus that are sure to please every palate. Tables are expertly set and plate presentation is considered an art form here. All meals are made from scratch including homemade soups, superb salads, and fresh entrees.
Additionally, we can accommodate dietary considerations for personal or health-related needs. Refreshing beverages are offered as well as dessert. Snacks are always available throughout the day.
Holiday dinners are customized to meet residents' dietary needs. Weekly favorites are served with Chef's smoked brisket bringing the dining room to full capacity.
Frontier's Award-Winning SPARK™ Program
The friendly and compassionate staff at The Vineyard at Fountaingrove are proud to offer our Memory Care residents the award-winning SPARK™ program.
SPARK was inspired by the teachings and research of Maria Montessori and Dr. Cameron Camp and provides meaningful and life-enhancing experiences for those with Alzheimer's or dementia.
Our unique program engages our residents with proven rehabilitative strategies that strive to heighten interaction, optimize cognitive skills as well as promote a sense of purpose and accomplishment. We use tailor-fit assessment tools to evaluate each resident's capabilities and strengths, so the program can best meet their specific needs. Residents are encouraged to participate in a wide range of activities based on their interests and abilities.
From arts and crafts to bowling, donation drives, holiday celebrations, pizza parties, and more, SPARK has something for everyone to enjoy!
Amenities at The Vineyard at Fountaingrove
Our Memory Care residents enjoy a wide range of amenities at our well-appointed property, including:
Exceptional Accommodations– Our community features spacious apartments, and we have a private bath or a shared bath option. Residents love the comfortable common areas, two large, multi-purpose rooms, living rooms, exercise areas, art studio, and spa.
5-Star Cuisine– A dedicated Chef who prepares a wide variety of meals, including traditional Holiday dinners and resident favorites.
Social Outings– Residents enjoy our many stimulating activities, including social outings, painting day, cooking classes, happy hour, fitness activities, games, birthday parties, and more!
Recognition of Residents' Birthdays– We are dedicated to celebrating our residents' birthdays and creating a fun environment for everyone.
Spa Services– Residents can unwind during a variety of relaxing spa services.
Clubs and Resident Council– Our community provides residents with a variety of clubs, including Women's Group and Men's Club. Residents enjoy engaging in leadership roles on Resident Council and getting involved in community initiatives.
Choosing the Right Memory Care Community in the Santa Rosa Area
Finding the right Memory Care community for your loved one living with Alzheimer's or dementia is vitally important. The Vineyard at Fountaingrove offers the best services in the area.
If you would like to learn more about the many services and amenities that our community offers, we invite you to visit our property, take a tour and speak with our caring and friendly staff.
RCFE #496803698
Photo Gallery
The Vineyard at Fountaingrove Memory Care
Awards & Recognition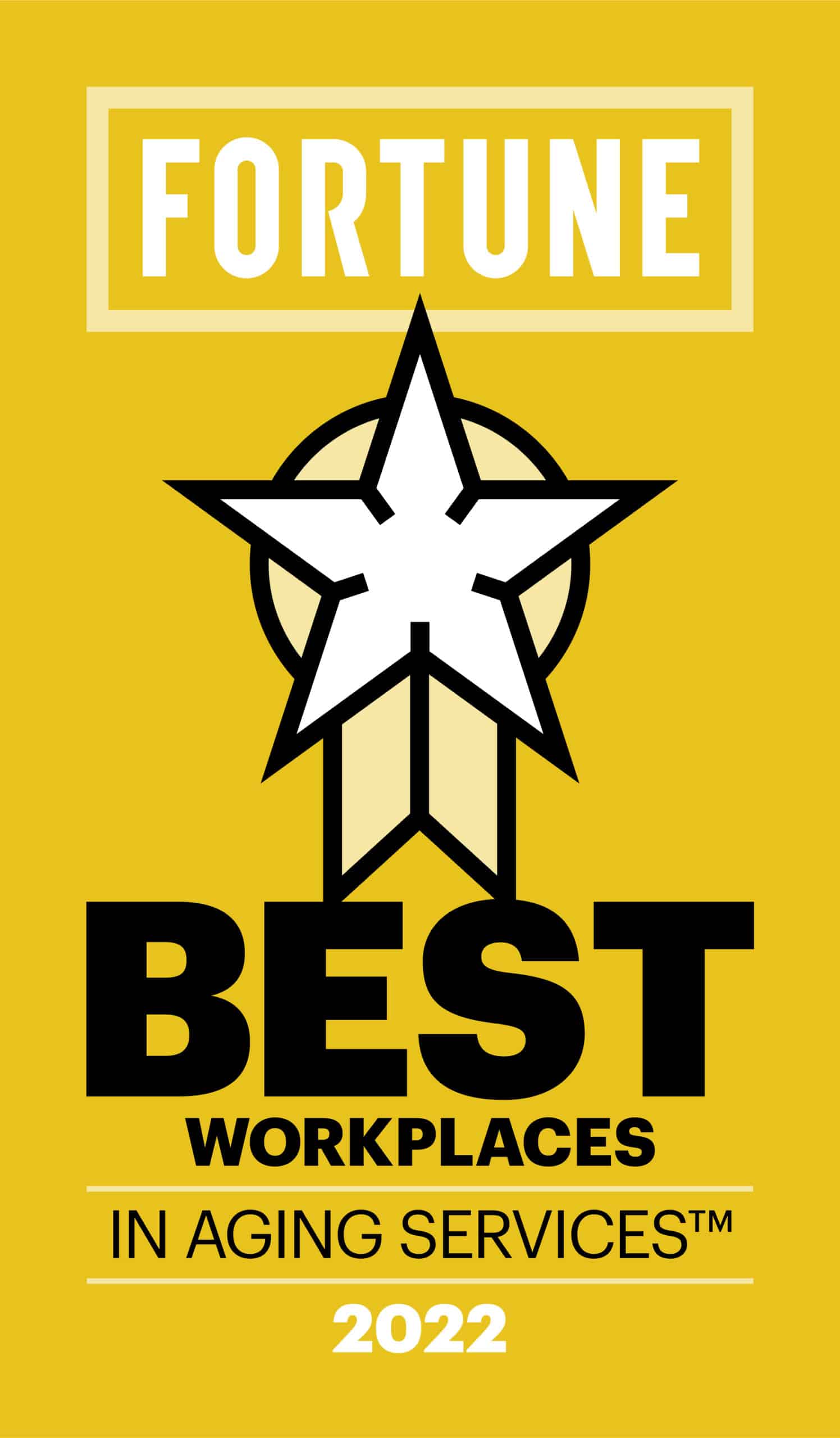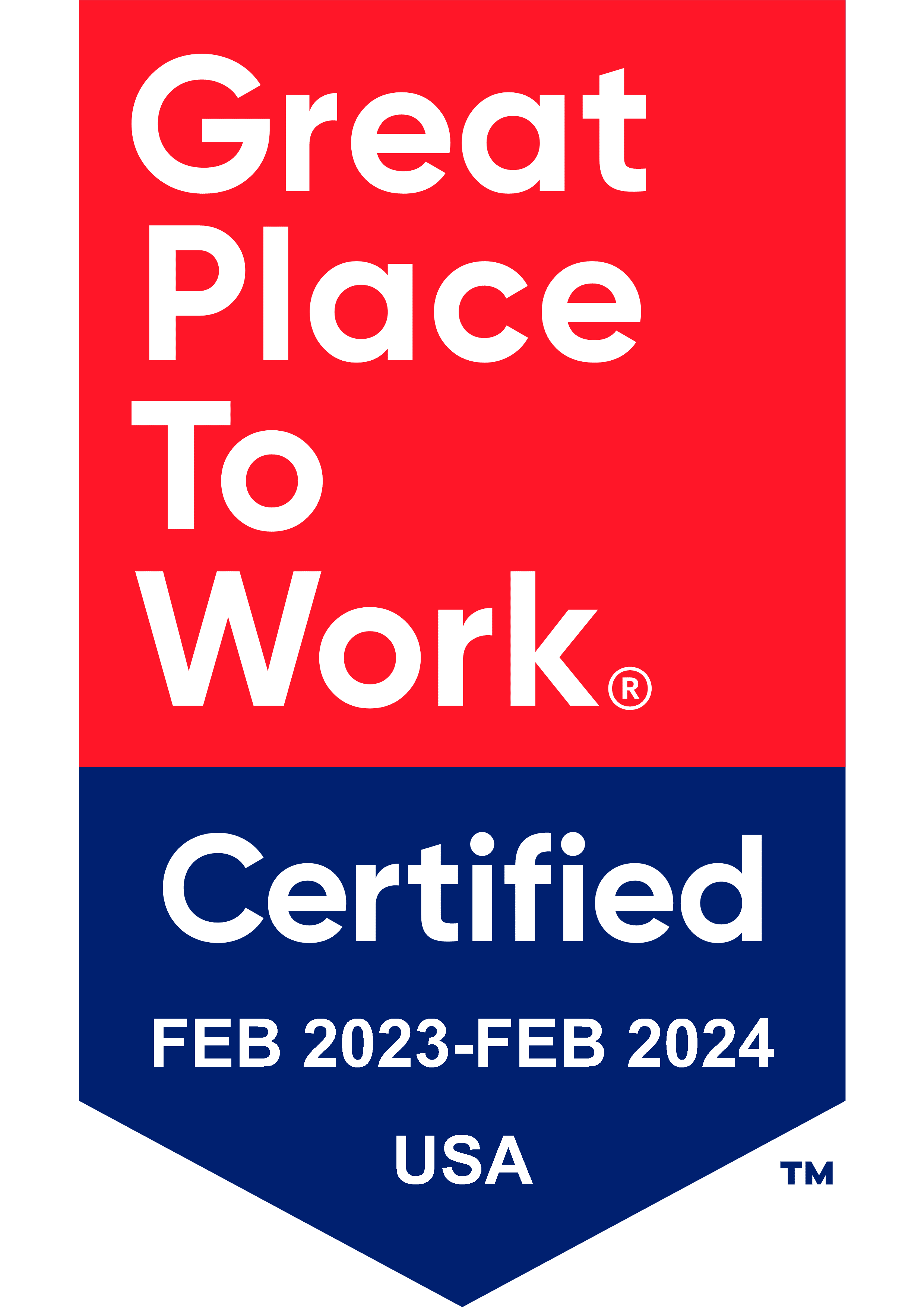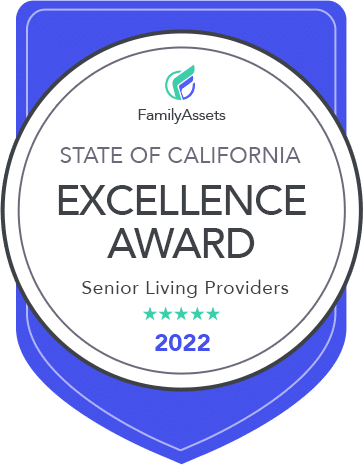 Frontier's Award-Winning SPARK™ Program
Imagine a program specially designed for seniors that not only strives to help them reach their full potential, but also provides an opportunity to spend their days with a sense of joyful purpose. SPARK™ places ultimate focus on supporting our residents' ideas, choices, and independence. We empower residents to create a community that speaks to them. Our staff foster the natural spark within each individual by encouraging new idea and helping to make these ideas reality.
Everyday Thriving: A SPARK Lifestyle Inspired by Montessori Methods
Our award-winning, purpose-driven program for seniors. Inspired by Montessori Methods, SPARK™ focuses on engagement, social lifestyle and inclusion within the community at large.
Learn More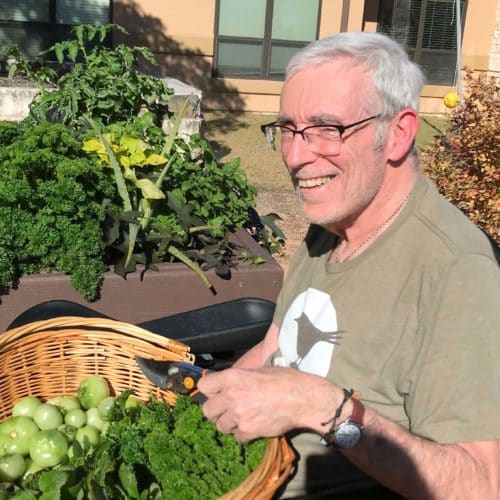 Based on science and research
Based on rehabilitation techniques
Keeps seniors socially engaged in a meaningful way
Aims at increasing engagement and skills as we age
Uses proprietary assessment tools that go beyond traditional methods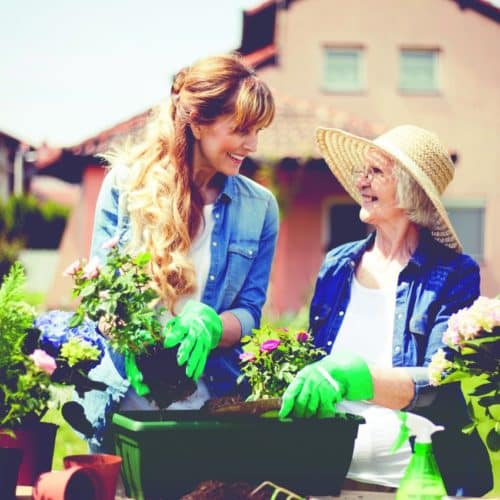 The effectiveness and success of our SPARK™ program for Assisted Living and Memory Care residents is based on these 4 foundational pillars:
SOCIAL ROLES
Everyone has a desire to be useful, so we ensure that each resident has a role in the community. Working the front desk or serving neighbors are examples of meaningful tasks that empower and connect residents.
SKILLS FOCUSED
Our Montessori Assessment Tool, created by the Center for Applied Research in Dementia, uncovers remaining skills often missed by traditional assessments. We can than strengthen and build on those identified skills.
PROCEDURAL MEMORY
Skills can be learned or improved through "procedural learning." This repetition then allows routine activities to be performed with less need for concerted concentration.
PROGRESSION AND GOAL SETTING
By working on projects or learning topics over a longer period of time, always progressing toward a goal, residents become fully engaged and feel more successful.
Levels of Care
Memory Care
Our community specializes in Memory Care for residents with Alzheimer's Disease or Dementia-related illness.

Through our award-winning SPARK program, your loved one will receive round-the-clock care that encourages a happy, fulfilling lifestyle.
Amenities & Events
Featured Amenities
Housekeeping & linen services
Events

National Food Day Celebrations

Recognition of Residents' Birthdays
What's Happening
Wine Wednesday
Happy hours are a great way for our residents to socialize and create friendships! These happy hours help support mental health through socialization and provide an all-around great time to our residents.
What's Happening
Cooking
We offer exciting cooking sessions for our residents to explore different cuisines and cooking techniques. Come join us for a great time in the kitchen!
What's Happening
Morning Exercise
We invite our residents to join us for weekly group exercise classes. These classes are the perfect way to socialize and help support a healthy lifestyle!
"The staff has always been so loving and kind to my mom and our family. It is such a difficult time in a family's life, and they helped us with the many changes we were all facing. Over the past two years we shared laughter, many hugs and a few tears. "
Carolyn R., Daughter of Resident
Other Communities In The Area
The Village at Heritage Park
2001 Rose Arbor Drive
Sacramento, California 95835
(916) 794-9231
Levels of Care:
Independent Living, Assisted Living, Memory Care
Sunol Creek Memory Care
5980 Sunol Boulevard
Pleasanton, California 94566
(925) 567-1717
Levels of Care:
Memory Care