Welcome Home to Timberwood Court Memory Care
Levels of Care: Assisted Living, Memory Care
Welcome Home to Timberwood Court Memory Care!
Timberwood Court is a premier Memory Care and Assisted Living community in Albany, Oregon, that serves the towns of Albany, Riverside, Tangent, Tallman, Corvallis, Lewisburg, Lebanon, Adair Village, and the surrounding area with compassionate and quality Memory Care and Assisted Living services. We're a tight-knit, family-focused community that provides residents with a bright and inviting atmosphere.
The Albany area has many attractions, such as the historic carousel and museum, Waverly Lake Park, Talking Water Gardens, the Downtown Historic District, Albany Antique Mall, and the Childers' Raspberry Farm.
Whether your loved one requires some help with the activities of daily living (ADLs) or is living with the effects of dementia or Alzheimer's disease, our dedicated staff takes great pride in delivering high-quality care that is compassionate, safe, and resident-centered. Our services are designed to meet our residents' physical, emotional and spiritual needs 24 hours a day, seven days a week. We offer enriching activities, exciting social programs, wellness classes, restaurant-quality meals, and more.
Our staff includes highly trained and experienced medical professionals, such as Registered Nurses and Licensed Practical Nurses. A custom care plan is created for each resident to match their unique needs, likes and preferences. Medication is distributed by med techs who are trained by our nursing staff. We are committed to providing the highest level of care and go above and beyond to meet our residents' needs.
Memory Care and Assisted Living Community in Albany, OR
Timberwood Court is an exceptional Memory Care and Assisted Living community with comfortable amenities, an experienced staff, and a welcoming environment. Residents can maintain a level of independence in relation to where they are in their journey.
Our property features beautiful surroundings and a gated courtyard. Rooms on the parameter of the building face the manicured lawns, while other apartments all have views of the courtyard. The courtyards have fruit trees, garden beds, and bird feeders.
Another highlight of our community is our restaurant-quality meals. Our Chef prepares a wide variety of meals. We offer three meals a day and an afternoon snack. Our kitchen makes all of their food from scratch. Residents enjoy BBQ hamburger day on Fridays and homemade pizza each Sunday.
Holidays are a special treat at Timberwood Court, and we invite our residents' family and friends to help us celebrate.
Frontier's Award-Winning SPARK™ Program
The friendly and compassionate staff at Timberwood Court are proud to offer our Memory Care and Assisted Living residents the award-winning SPARK™ program.
SPARK was inspired by the teachings and research of Maria Montessori and Dr. Cameron Camp and provides meaningful and life-enhancing experiences for members of our Memory Care and Assisted Living communities.
Our unique program engages our residents with proven strategies that strive to heighten interaction, optimize cognitive skills as well as promote a sense of purpose and accomplishment. We use tailor-fit assessment tools to evaluate each resident's capabilities and strengths, so the program can best meet their specific needs. Residents are encouraged to participate in a wide range of activities based on their interests and abilities.
From arts and crafts, parades, donation drives, holiday celebrations, and more, SPARK has something for everyone to enjoy!
Amenities at Timberwood Court
Our Memory Care and Assisted Living residents enjoy a wide range of amenities at our well-appointed property, including:
Exceptional Accommodations – Our community features spacious apartments, and many have a view of the landscaped gardens. Residents and visitors enjoy the mature fruit trees, garden beds, and bird feeders.
5-Star Cuisine – A dedicated Chef who prepares a wide variety of meals, including traditional Holiday dinners and resident favorites.
Social Outings – Residents enjoy our many stimulating activities, including social outings, parades, cooking classes, happy hour, fitness activities, musical performances, games, birthday parties, and more!
Recognition of Residents' Birthdays – We are dedicated to celebrating our residents' birthdays and creating a fun environment for everyone.
Inspirational Services – Our community offers regular services to residents to meet their needs.
Clubs and Resident Council –Residents enjoy hobby clubs and other specific interest committees like Cooking Committee, Planning Committee, Book Club, and Resident Council.
Choosing the Right Memory Care and Assisted Living Community in the Albany Area
Finding the right Memory Care and Assisted Living community for your loved one is vitally important. Timberwood Court offers the best services in the area.
If you would like to learn more about the many services and amenities that our community offers, we invite you to visit our property, take a tour and speak with our caring and friendly staff.
Photo Gallery
Timberwood Court Memory Care
Awards & Recognition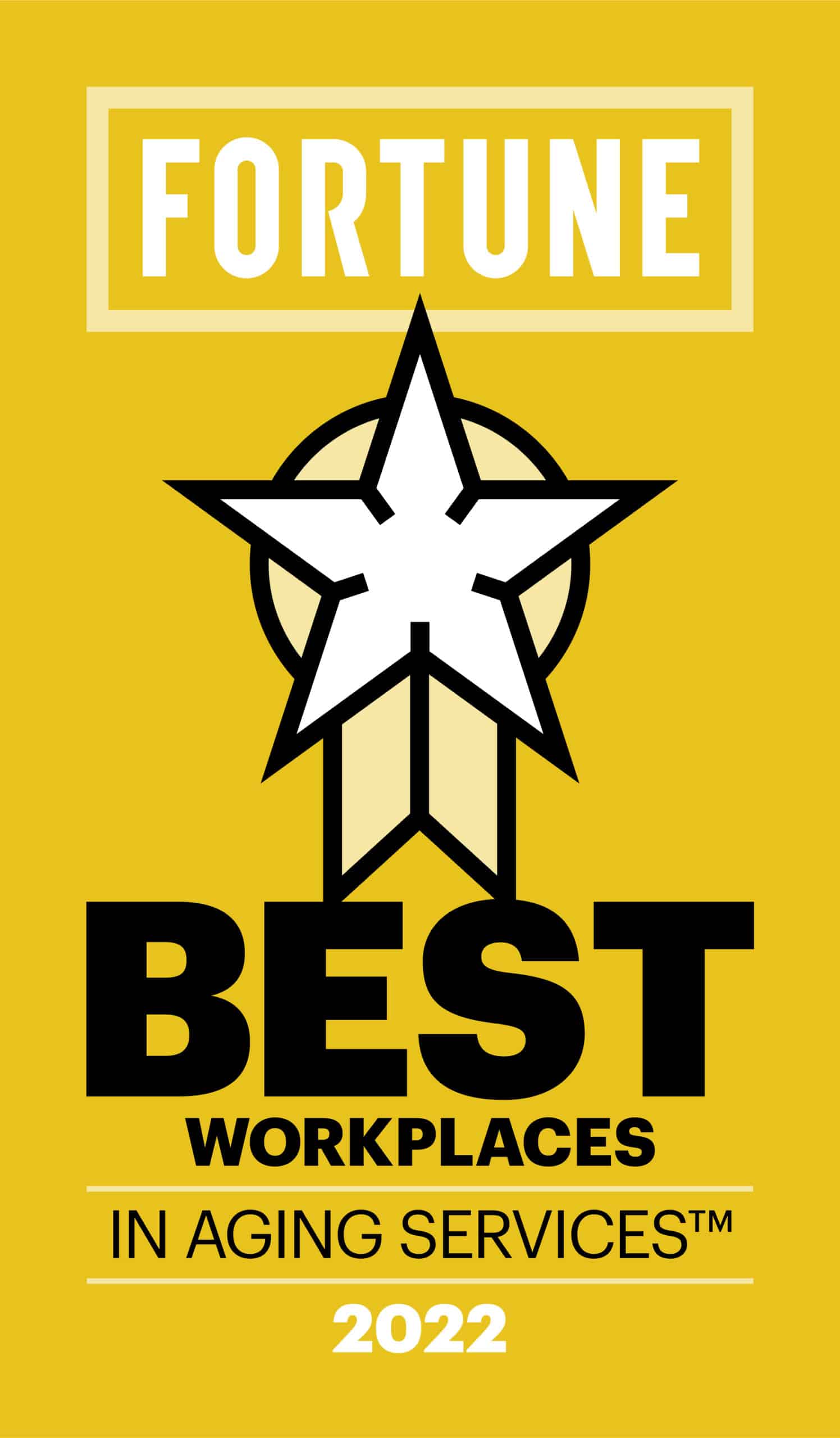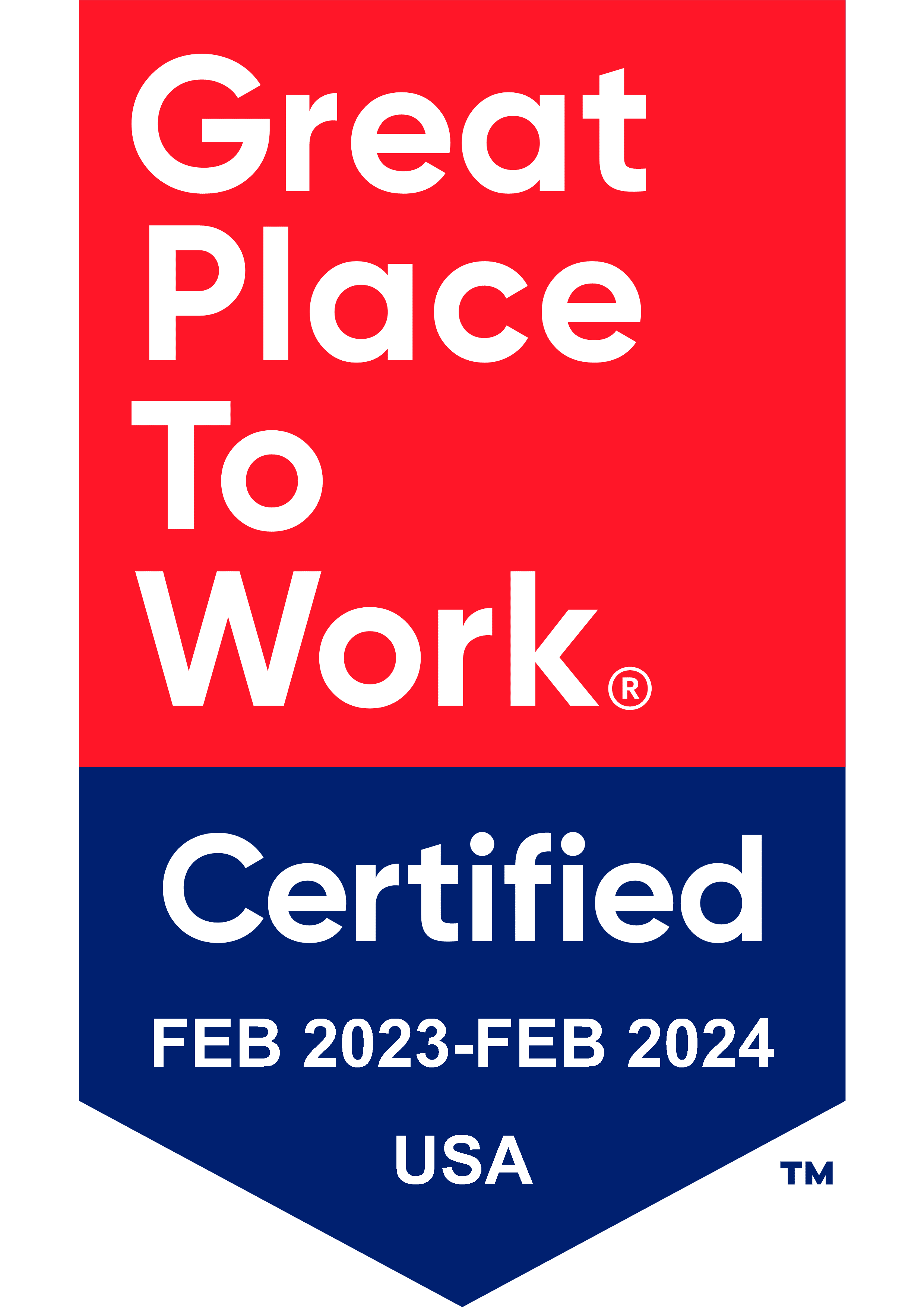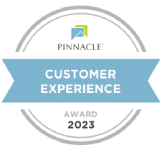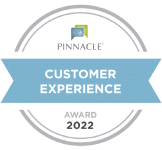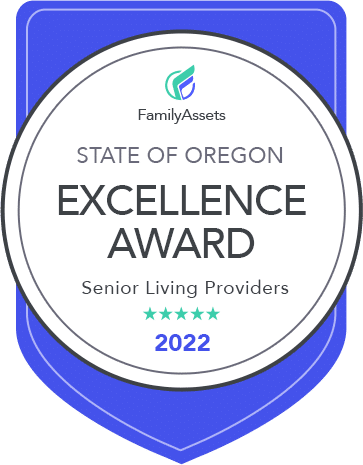 Frontier's Award-Winning SPARK Program
Montessori Inspired
SPARK places ultimate focus on supporting our residents' ideas, choices, and independence. We empower residents to create a community that speaks to them. Our staff foster the natural spark within each individual by encouraging new idea and helping to make these ideas reality.
Learn More
The SPARK Difference
Based on science and research
Based on rehabilitation techniques
Keeps seniors socially engaged in a meaningful way
Aims at increasing engagement and skills as we age
Uses proprietary assessment tools that go beyond traditional methods
Levels of Care
Assisted Living
Assisted living is the perfect option for older adults who need a little extra care but want to maintain a fun and social lifestyle.

After move-in, your loved one will have access to skilled caregivers who provide everything necessary for a meaningful, elevated experience.
Memory Care
Our community specializes in Memory Care for residents with Alzheimer's Disease or Dementia-related illness.

Through our award-winning SPARK program, your loved one will receive round-the-clock care that encourages a happy, fulfilling lifestyle.
Amenities & Events
Featured Amenities
Housekeeping & linen services
Events

National Food Day Celebrations

Recognition of Residents' Birthdays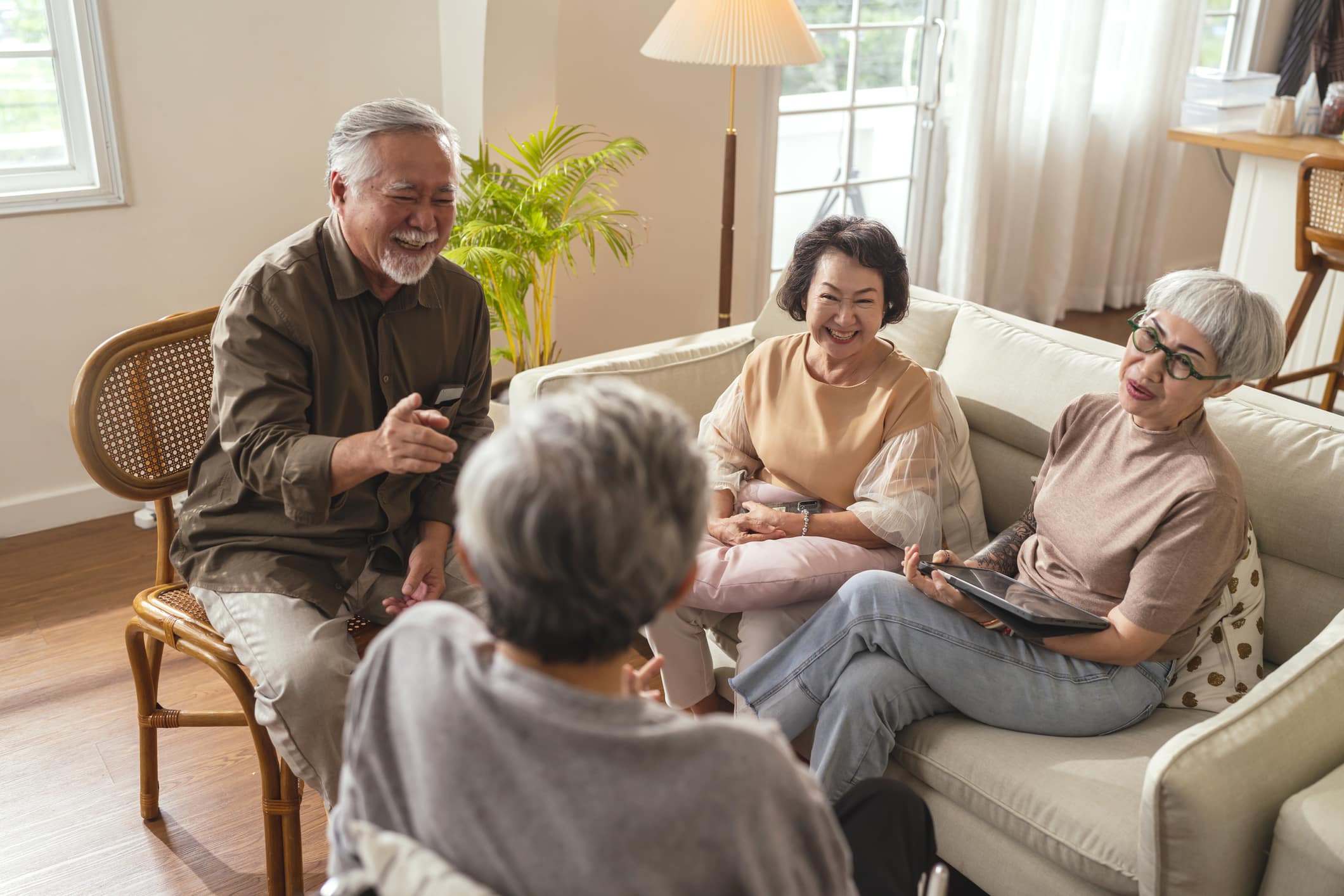 What's Happening
Welcoming Committee
When it comes to welcoming a new resident to our community, it's all hands on deck! That's why our resident-led Welcoming Committee plays such a pivotal role.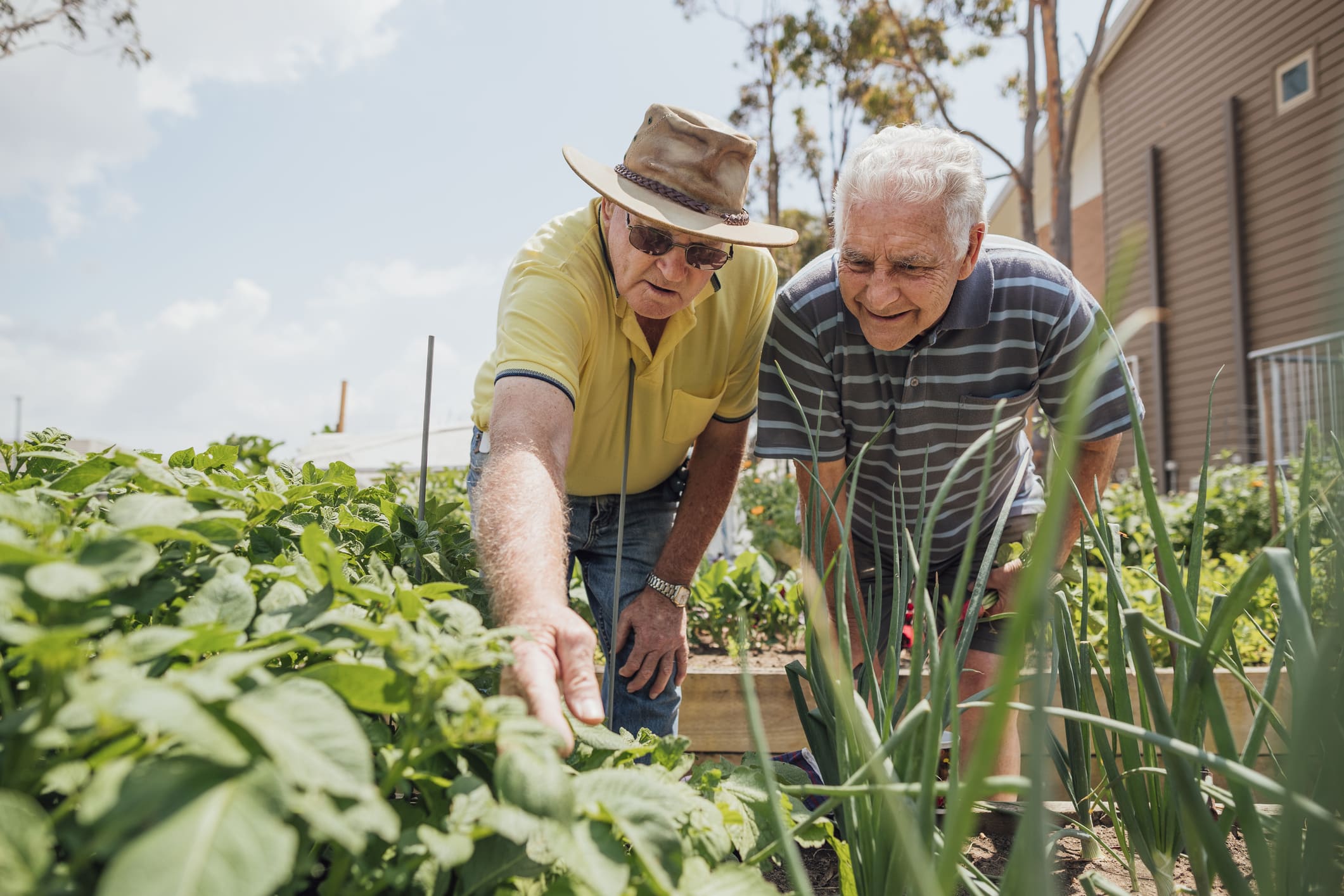 What's Happening
Gardening Committee
Gardening plays an important role in the lives of many seniors, so we offer an abundance of opportunities to plan, purchase, plant, grow, and harvest. Some meals are even served with fresh produce grown by residents themselves!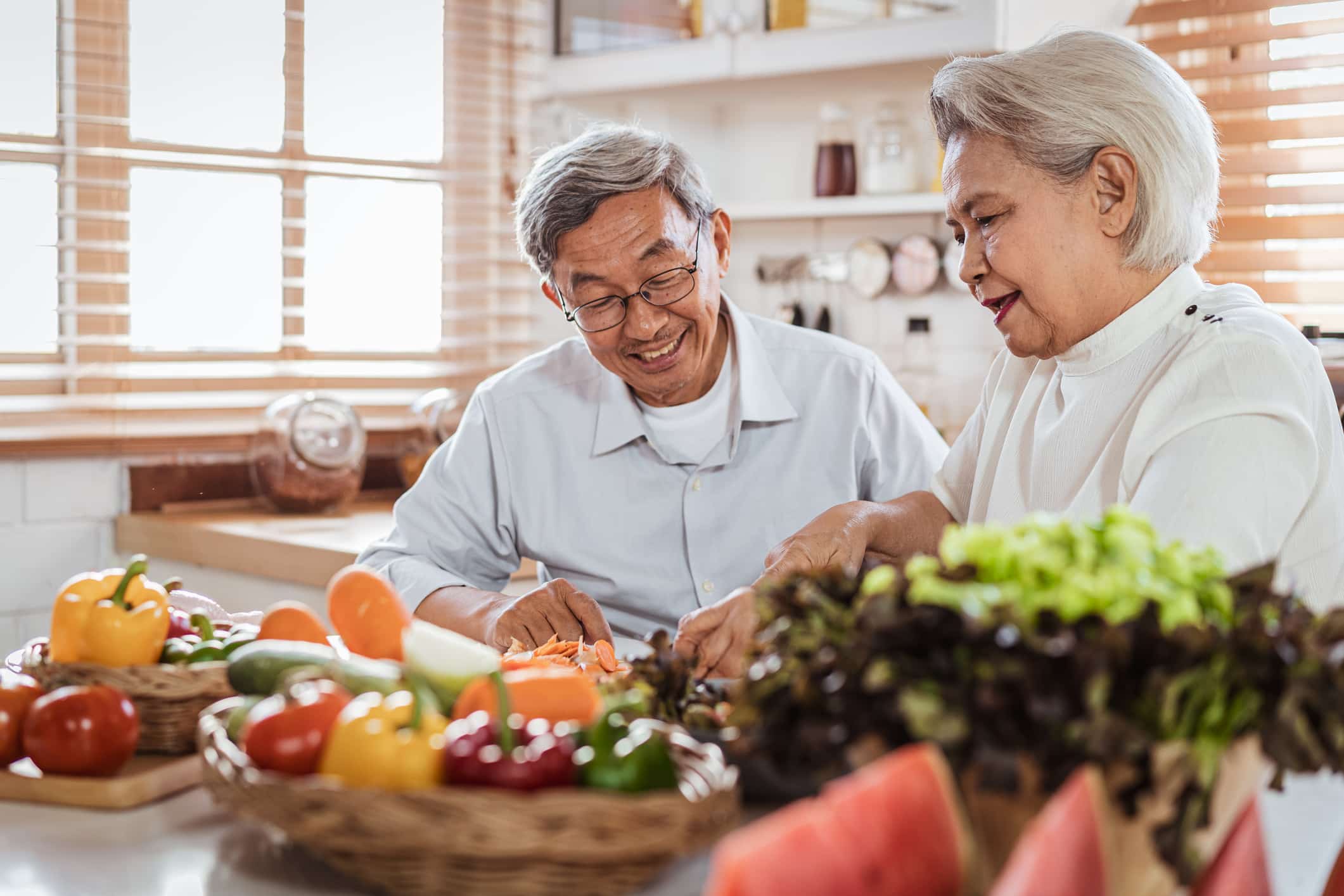 What's Happening
Cooking Committee
Seniors at our community are passionate about food. That's why we offer the opportunity for residents to support in the way that best suits them, whether it's setting the table or assisting the Chef with a signature dessert.
"I have been overwhelmingly impressed with the staff here. My friend moved in about two months ago and they have been so patient and warm to him. He tells me every time I talk to him that everyone is so nice. I know he is always taken care of."
Karen P., Friend of Resident
Other Communities In The Area
The Oaks at Lebanon
621 West Oak Street
Lebanon, Oregon 97355
(541) 329-1990
Levels of Care:
Independent Living, Assisted Living