About Vineyard Heights Senior Living
Levels of Care: Independent Living, Assisted Living
Vineyard Heights Assisted Living is a premier Assisted Living and Independent Living community in the McMinnville area that serves the McMinnville, Dayton, Willamina, Carlton, Sheridan, Amity, Newberg, Sherwood, Lincoln City, Tillamook, Corvallis, Salem, Keizer, Yamhill, Yamhill County, Lincoln County, Washington County regions.
The area offers residents and visitors a wide array of shopping and entertainment venues and is the heart of Willamette Valley wine country. Located just two miles from historic downtown McMinnville, our community is nearby to many local attractions including Wings & Waves Waterpark, Evergreen Aviation & Space Museum, the Eyrie Vineyards, Joe Dancer Park, Walnut City Wineworks, and much more.
We take great pride in the reputation that our team has earned for delivering highly personalized, compassionate Assisted Living and Independent Living services that are designed to meet our residents' physical, emotional and spiritual needs.
Before residents move to our McMinnville property, customized assessments are completed so individual care plans can be created. These care plans are updated after 30 and 90-day periods and are supervised by our Health Service Director. Our community is staffed by highly trained RNs, LPNs, CNAs, RCCs, and medical technicians who are hired not only for their professional skills but also for their compassionate and warm personalities.
Assisted Living and Independent Living Community in McMinnville, OR
Since its founding in the early 2000s, our community has continued to be well maintained, with many updates and "mini-makeovers" like our new dining room furniture, fireside sitting room, private dining room, lobby, and wine cellar.
Residents enjoy gorgeous living accommodations with bright and inviting apartments that are well lit, maintained, very clean, and have amazing views.
One of the most popular features of our community is the food. We offer a wide variety of entrees and delicacies. A choice of two entrees is offered at every meal, and an alternative menu is always available. Friday is "Fish Friday," where we serve homemade clam chowder, fish n' chips, and fish tacos with the Chef's special mango salsa or chipotle sauce. Not only does our Chef offer international dinners once a month, but we also provide traditional holiday meals along with special occasion dinners on Mother's Day, Father's Day, the 4th of July, and Labor Day BBQs.
Our goal for Vineyard Heights residents and guests is to feel warm, invited, and included. We have a fireside room with a TV, a wonderful library, a wine cellar, and a gorgeous family-style dining room with banquettes in the center and an outdoor patio.
Frontier's Award-Winning SPARK™ Program
The friendly and compassionate staff at Vineyard Heights Assisted Living is proud to offer our Assisted Living and Independent Living residents the award-winning SPARK™ program.
SPARK was inspired by the teachings and research of Maria Montessori and Dr. Cameron Camp and provides meaningful and life-enhancing experiences for members of our Assisted Living and Independent Living communities.
Our unique program engages our residents with proven strategies that strive to heighten interaction, optimize cognitive skills, as well as promote a sense of purpose and accomplishment. We use tailor-fit assessment tools to evaluate each resident's capabilities and strengths, so the program can best meet their specific needs. Residents are encouraged to participate in a wide range of activities based on their personal interests and abilities.
From art therapy to arts and crafts, baking classes, bingo, Book Club, bowling, car shows, card writing activity, coloring day, cooking classes, and crazy hat day, SPARK has something for everyone to enjoy!
Other activities include donation drives, dress up day, family movie night, group exercise classes, happy hours, holiday celebrations, ice cream socials, lunch outings, Men's Club, music therapy, musical performances, National Food Day celebrations, painting day, parades, pet therapy, pizza parties, poker night, puzzle night, resident birthday parties, Resident Council, root beer float party, senior Olympic games, sporting event party, tea parties, tie-dying events, Veteran's ceremonies, and Women's Group.
In addition, through our SPARK program, some of our residents have participated in other activities such as helping to create lavender essential oils for gifting!
Amenities at Vineyard Heights Assisted Living
Our Assisted Living and Independent Living residents enjoy a wide range of amenities at our well-appointed property, including:
Exceptional Accommodations – Our community features spacious living quarters with bright and inviting apartments that are well lit, maintained, very clean, and have amazing views. Residents also enjoy our fireside room with a TV, a wonderful library, a wine cellar, and a gorgeous family-style dining room with banquettes in the center and an outdoor patio.
5-Star Cuisine – A dedicated Chef who prepares a wide variety of meals, including traditional Holiday dinners, International cuisines, and specials like "Fish Fridays."
Social Outings – Residents enjoy our many stimulating activities, including painting day, National Food Day celebrations, musical performances, and other special occasions like visits to the Tulip Festival, Music in the Park, wine tours, country drive, beach trips, Christmas light drive, and more.
Grandparent's Day – Our community loves creating special moments for parents, grandparents, and children, so we have created grandparent's day as a way to celebrate families coming together.
Recognition of Residents' Birthdays – We are dedicated to celebrating our residents' birthdays and creating a fun environment for everyone.
Clubs & Resident Council – Residents enjoy the Men's Club, Women's Group, Resident Council as well as other specific interest committees.
Choosing the Right Assisted Living or Independent Living Community in the McMinnville Area
Finding the right Assisted Living or Independent Living community for your loved one is vitally important. Vineyard Heights Assisted Living offers the very best care services in the area.
If you would like to learn more about the many services and amenities that our community offers, we invite you to visit our property, take a tour and speak with our caring and friendly staff.
Photo Gallery
Vineyard Heights Assisted Living
Awards & Recognition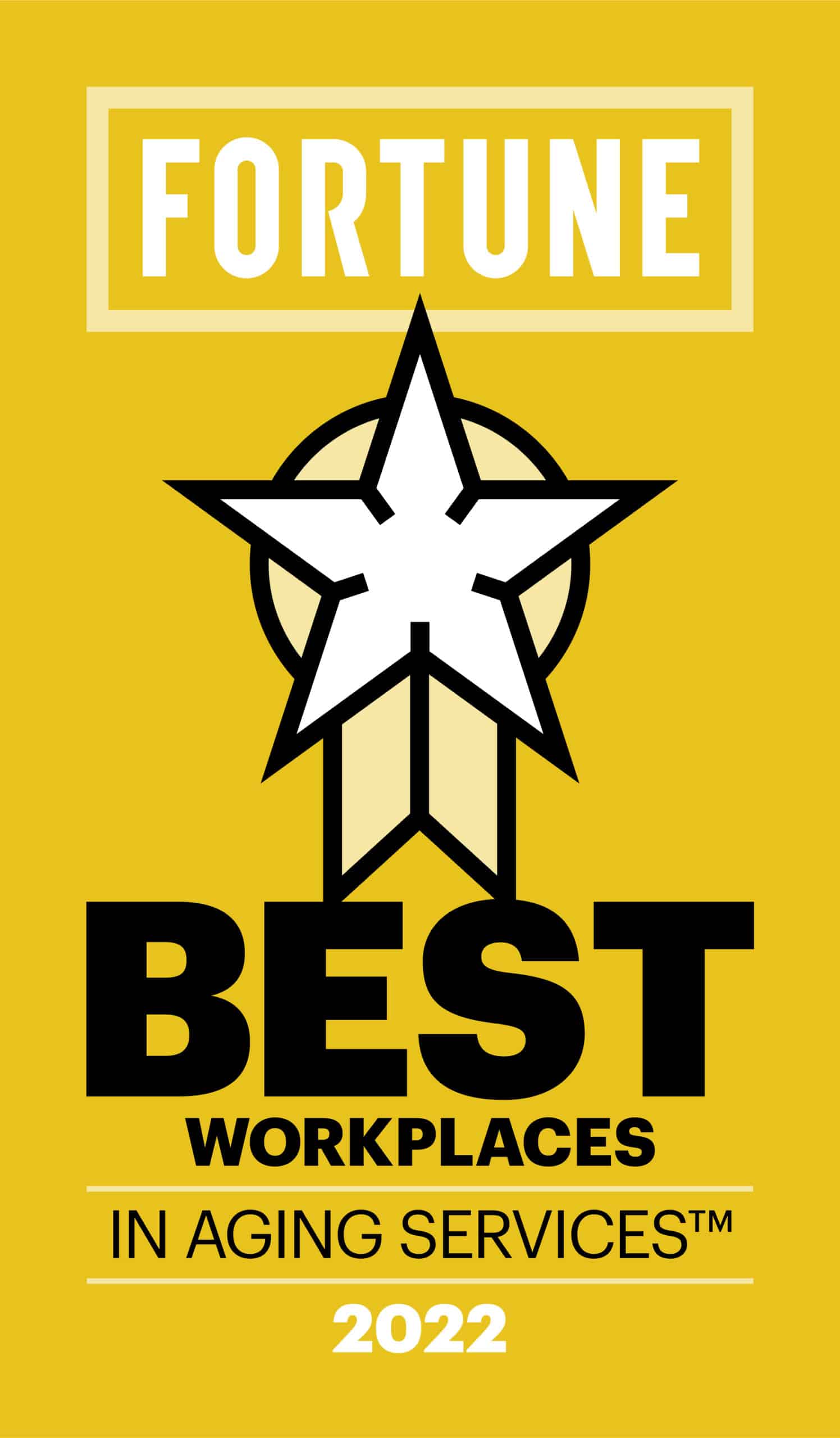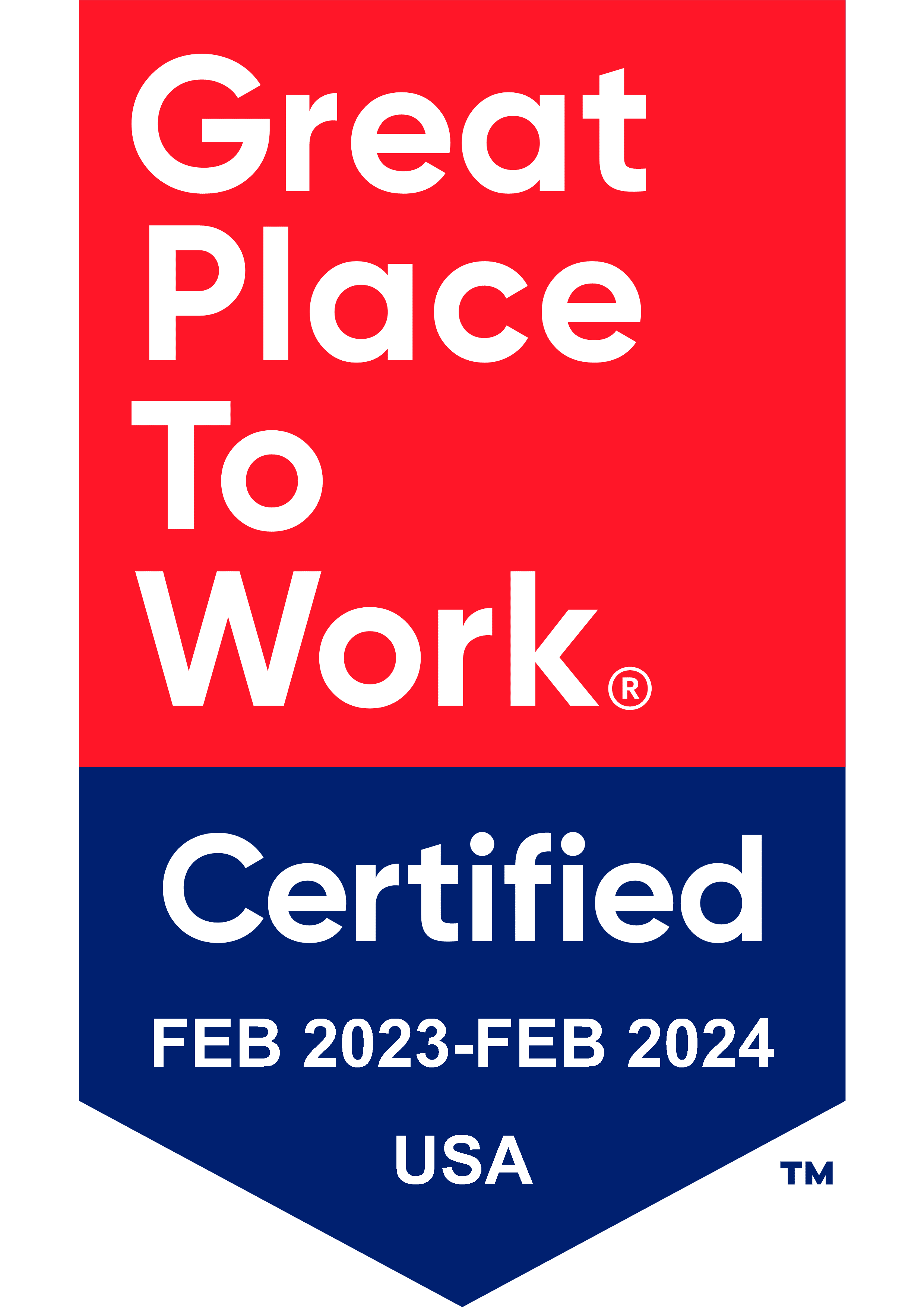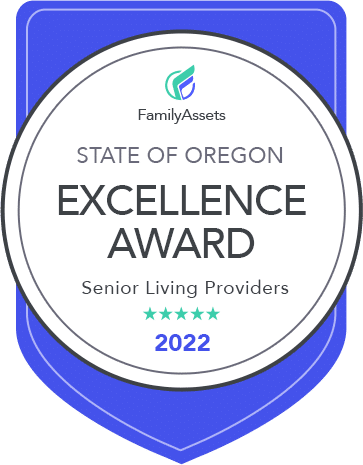 Frontier's Award-Winning SPARK™ Program
Imagine a program specially designed for seniors that not only strives to help them reach their full potential, but also provides an opportunity to spend their days with a sense of joyful purpose. SPARK™ places ultimate focus on supporting our residents' ideas, choices, and independence. We empower residents to create a community that speaks to them. Our staff foster the natural spark within each individual by encouraging new idea and helping to make these ideas reality.
Everyday Thriving: A SPARK Lifestyle Inspired by Montessori Methods
Our award-winning, purpose-driven program for seniors. Inspired by Montessori Methods, SPARK™ focuses on engagement, social lifestyle and inclusion within the community at large.
Learn More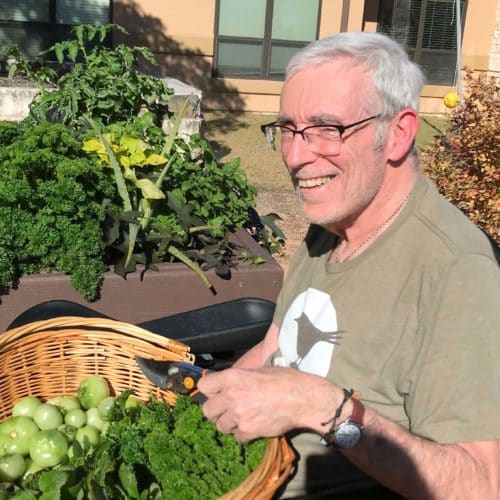 Based on science and research
Based on rehabilitation techniques
Keeps seniors socially engaged in a meaningful way
Aims at increasing engagement and skills as we age
Uses proprietary assessment tools that go beyond traditional methods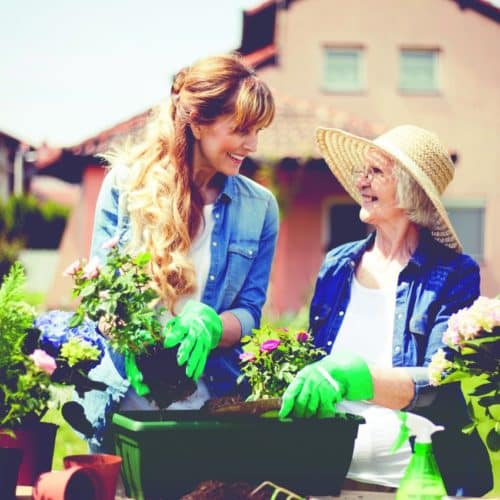 The effectiveness and success of our SPARK™ program for Assisted Living and Memory Care residents is based on these 4 foundational pillars:
SOCIAL ROLES
Everyone has a desire to be useful, so we ensure that each resident has a role in the community. Working the front desk or serving neighbors are examples of meaningful tasks that empower and connect residents.
SKILLS FOCUSED
Our Montessori Assessment Tool, created by the Center for Applied Research in Dementia, uncovers remaining skills often missed by traditional assessments. We can than strengthen and build on those identified skills.
PROCEDURAL MEMORY
Skills can be learned or improved through "procedural learning." This repetition then allows routine activities to be performed with less need for concerted concentration.
PROGRESSION AND GOAL SETTING
By working on projects or learning topics over a longer period of time, always progressing toward a goal, residents become fully engaged and feel more successful.
Levels of Care
Independent Living
We offer exceptional independent living services for older adults who are capable of living on their own but enjoy the company of other older adults.

Upon moving in, you'll have access to an excellent community of other seniors and caregivers who provide everything necessary for a fun, immersive experience.
Assisted Living
Assisted living is the perfect option for older adults who need a little extra care but want to maintain a fun and social lifestyle.

After move-in, your loved one will have access to skilled caregivers who provide everything necessary for a meaningful, elevated experience.
Amenities & Events
Featured Amenities
Housekeeping & linen services

Transportation to Doctor's appointments
Events

National Food Day Celebrations

Recognition of Residents' Birthdays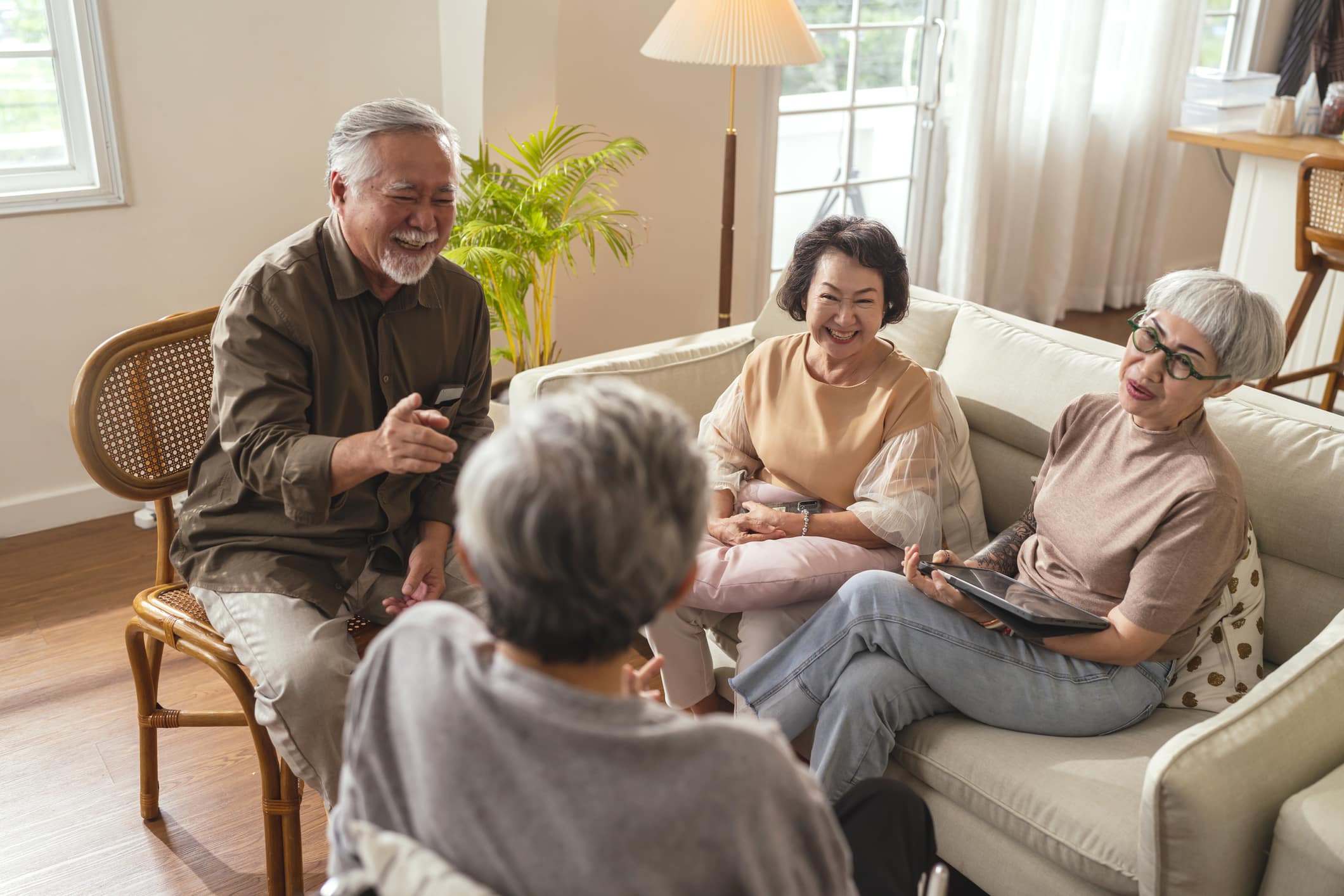 What's Happening
Welcoming Committee
When it comes to welcoming a new resident to our community, it's all hands on deck! That's why our resident-led Welcoming Committee plays such a pivotal role.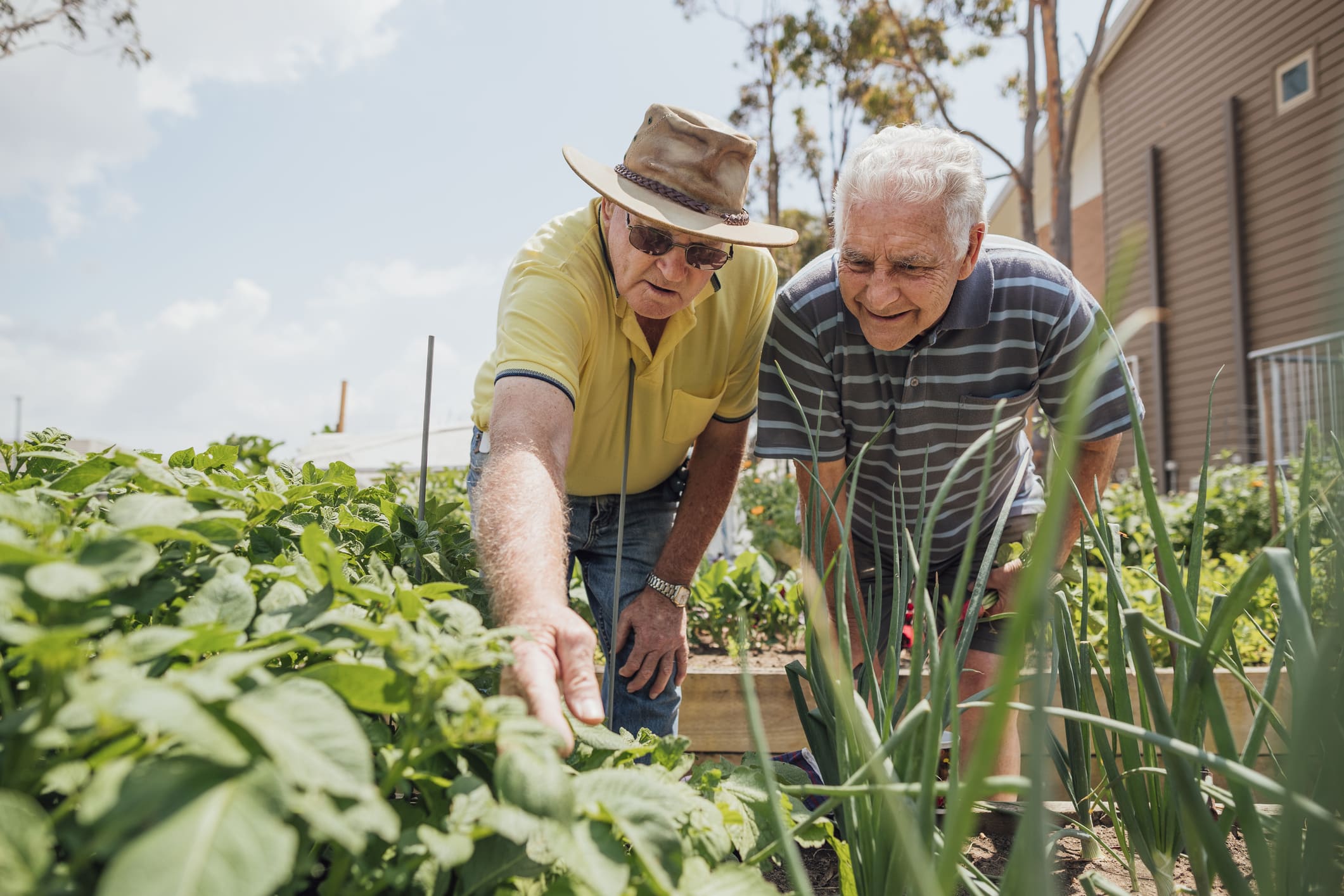 What's Happening
Gardening Committee
Gardening plays an important role in the lives of many seniors, so we offer an abundance of opportunities to plan, purchase, plant, grow, and harvest. Some meals are even served with fresh produce grown by residents themselves!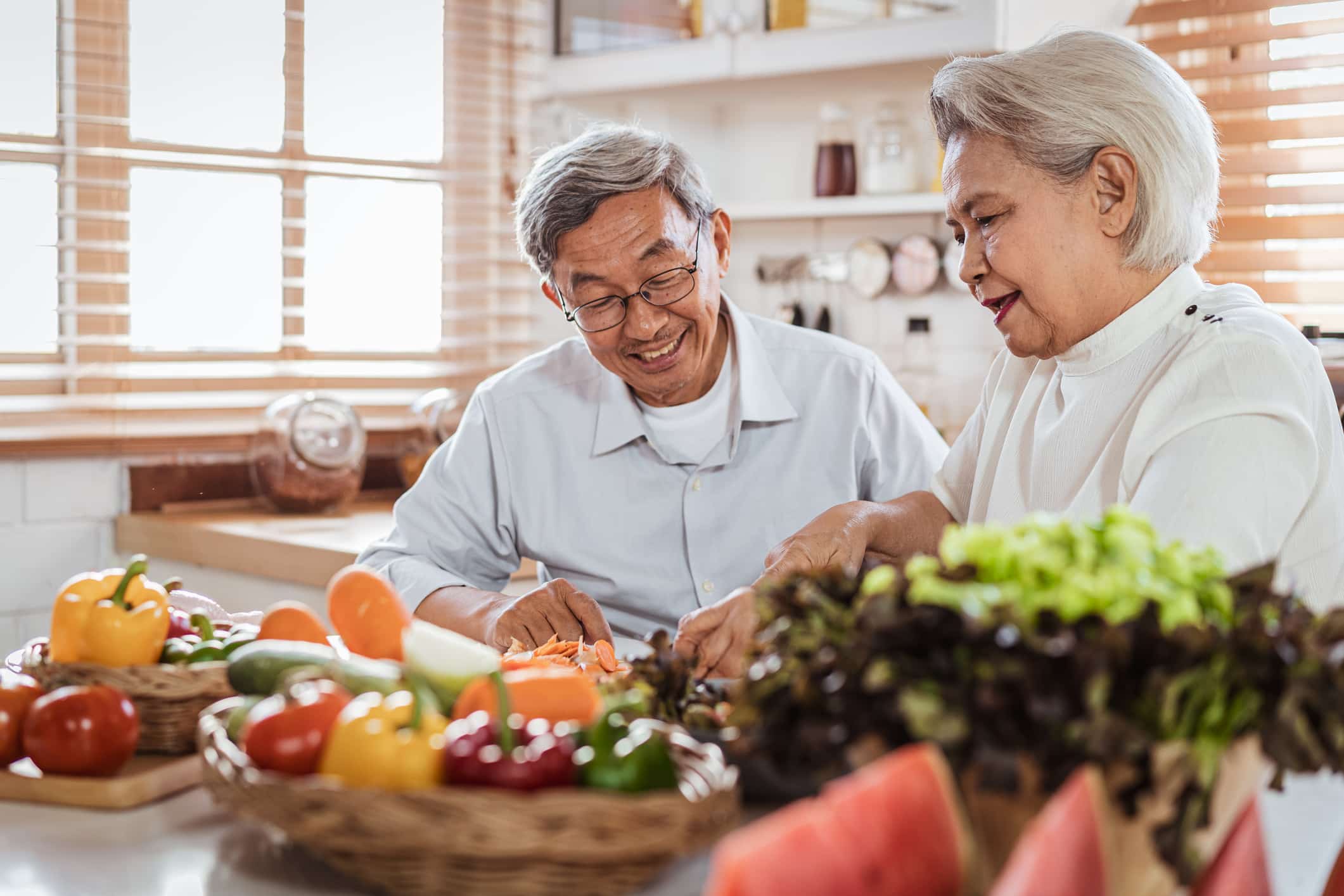 What's Happening
Cooking Committee
Seniors at our community are passionate about food. That's why we offer the opportunity for residents to support in the way that best suits them, whether it's setting the table or assisting the Chef with a signature dessert.
"There is no doubt in my mind that it is because of the staff from Vineyard Heights that my dad is still with us, enjoying his new life at his new home."
Ken W., Son of Resident
Other Communities In The Area
The Village at Keizer Ridge
1165 Mcgee Court Northeast
Keizer, Oregon 97303
(503) 447-8985
Levels of Care:
Assisted Living, Memory Care