Financial Options for Senior Living
Deciding to move to a senior living community is a big, yet exciting, step in life. You can live a maintenance-free lifestyle with access to many social opportunities and care when needed. As you prepare for this next chapter of life, you may wonder how you will pay for it. Many financial options exist to fit the needs of any resident's situation.
At Frontier Senior Living, we're here to help guide YOU.
Our trusted financial experts at ElderLife Financial and AidandAttendance.com work with you and your family to determine which resources are available to you and the best options for moving forward. Below you can learn about some of the financial solutions families leverage to pay for senior living.
As you begin creating a budget to understand affordability, it's best to start by having a clear understanding of all personal resources that are available. Over the years, you may have acquired assets, saved money or bought insurance policies. You may also have money in a savings account, 401k, stocks, bonds, CDs, or others, which you can draw down on to pay for ongoing care needs.
When you move to a senior living community, the equity in your home may be one of your largest assets. Working with the right real estate agent to sell your home at maximum value can provide a sum of money to help fund your senior living expenses. Seniors Real Estate Specialists® (SRES®) are Realtors® with an advanced certification and specialize in helping older adults sell their homes. During the home selling process, you may realize that you have belongings you no longer need. You can also liquidate assets and conduct estate sales so you keep only what you want and use the additional funds to help pay for senior living.
The Department of Veteran Affairs (VA) offers benefits to help Veterans pay for increased senior care. The Aid and Attendance benefit is one of these programs and can provide eligible U.S. Military Veterans and their spouses over $2,600 of monthly, tax-free income, which can help cover the costs of their senior care. Eligibility can be determined in less than 5 minutes by reviewing wartime dates, discharge type, care needs, income, and assets. 
Long-term care insurance is a type of insurance that people buy because they anticipate needing to pay for long-term senior care at some point. These types of policies can also be very specific about what services and care they cover — and what they do not. Review your policy or speak with your insurance provider to learn if and how you can use your long-term care insurance policy to help fund senior living. If you're worried you're not getting the maximum payouts for care or have questions about your policy, ElderLife has consultants available to help review your policy, at no cost to you.
Life insurance is a type of insurance that people typically buy so their loved ones receive a sum of money after the policyholder's passing. And as you age, your life insurance premiums may increase. In some cases, policyholders decide to let their policies lapse because of the increased premiums. Depending on the type of insurance policy you have, you may be able to access funding from it or sell it during your lifetime, which you can use to pay for senior living. Not all life insurance policies can be used this way, so it's best to review your policy to determine if and how you can use your policy to help pay for senior living.
The Internal Revenue Service (IRS) offers tax deductions on some costs related to senior care. Generally, you're able to deduct certain medical expenses if they are over 7.5% of your adjusted gross income. There are rules on what you can and cannot deduct, but these tax deductions can go a long way. Since the tax rules are complex, it's always best to consult your accountant or tax advisor. Their expert knowledge may be able to help you free up more money to help you pay for senior living.
Another great way to save money on the monthly expenses of residing in a Senior Living community is to take advantage of shared housing opportunities. Frontier Senior Living offers a variety of living space floor plans, and many seniors find it desirable to share their apartment homes with another resident.
Our caring and compassionate team works closely with residents taking part in shared housing to ensure that roommates are compatible and have common personalities, interests and lifestyles. We take special care to match people together so that the shared housing experience is positive and enjoyable.
The shared housing program is an ideal way to experience wonderful companionship and all that a Senior Living community offers, while still conserving available financial resources.
Find a community near you
that perfectly fits your needs.
When you don't have immediate access to all the funding you need for moving into a senior living community, there are many financing options that can help.
Bridge Loans: When transitioning to senior living, it's not uncommon to have a short waiting period before long-term resources are available to pay for increased care. A few common examples of this period are waiting for the sale of a home, VA benefits to be awarded, the elimination period for a long-term care insurance policy to end, or the liquidation of stocks or other assets. A delay before receiving these funds does not mean you need to delay your move into a community. The ElderLife Bridge Loan can help "bridge" the gap between your move-in and when the funds become available. ElderLife Financial has helped tens of thousands of families in this situation for over 22 years. With a single phone call to ElderLife Financial, you can complete your application within 10 minutes and get potential approval within an hour. ElderLife Financial funds many of its Bridge Loans within 24 hours — allowing you to move into your desired community within a day. Once your other resources are available, you pay back what you borrowed and use the remaining funds to pay for care long-term. If you have money tied up in other assets, but need care right away, ElderLife Financial can solve your cashflow issues.
Home Equity Conversion Mortgage: A reverse mortgage is a type of loan that gives adult homeowners ages 62 and over financial options for using the equity in their home. There are a few kinds of reverse mortgages, and a Home Equity Conversion Mortgage (HECM) is the most common type. It is federally regulated to ensure the lender engages in fair practices. People who want to access an HECM also go through a required counseling session to learn if and how this loan is right for them. If at least one homeowner plans to remain living in the home, a reverse mortgage or HECM could allow you to leverage the equity in your home to pay for care. If you think an HECM reverse mortgage may be a financial solution for you, consult with a federally approved lender in your state.
There are other ways to access funding to pay for senior living that are not paying out-of-pocket or financing. Below are some ways that people can get help paying for senior care, including Medicare and Medicaid.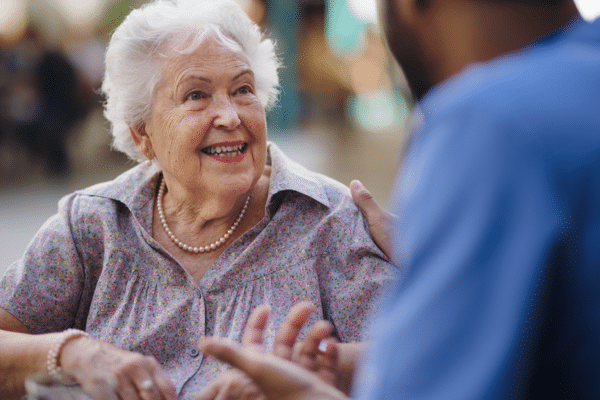 Medicare: Medicare is federal health insurance that is available to certain populations of people, including individuals age 65 and over, certain younger people with disabilities, and people with end-stage renal disease. It covers the cost of healthcare services. While Medicare typically does not cover certain senior care services, it may under certain circumstances. You may be able to use your Medicare health care plan to help cover some costs of senior living, depending on your unique situation. Consult with your Medicare plan provider to determine if and which costs Medicare can cover.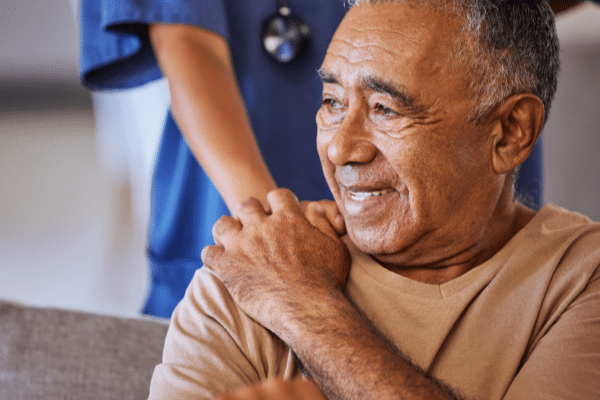 Medicaid: Medicaid is a health insurance program that is jointly regulated at the federal and state levels available to certain people with low income. This means that the U.S. government creates certain rules that apply to all state Medicaid programs while allowing each state to make individual choices about the programs they provide to their residents. Certain senior living communities accept Medicaid as payment, while others do not. If you have Medicaid, or want to learn if you're eligible, you can contact your state's Medicaid office to learn more. You should also consult with your senior living community to learn if they accept Medicaid as payment.

Do you have questions about the difference between Medicare and Medicaid to pay for Senior Care?