Frontier Independent Living Communities
Your New Independent Lifestyle Awaits You
Maintaining independence, dignity, and self-determination is a top priority for many older adults at every stage of life.
At Frontier, our communities offer exceptional Independent Living services for seniors who are capable of living on their own but enjoy the social atmosphere and amenities our communities provide. Once you choose a Frontier property to be your new home, you'll have access to an exciting, vibrant community that will meet all of your needs.
In addition to beautiful accommodations and a full list of amenities, our award winning SPARK™ program fulfils our mission to instill a sense of joy and meaning into our residents' daily lives. We offer them the opportunity to participate in a wide array of activities based on their interests.
Whether it be programs such as gardening, Reading Club, dancing, attending Yoga classes, visiting horse stables, Culinary Club, brewing beer, walks in nature, visiting with therapy dogs, or going on bowling trips, SPARK has something for everyone!
What is Independent Living?
Independent living means you or your loved one can complete many everyday activities of daily living, but prefer access to a broader social community. When you enroll in an independent living program at one of our senior living communities, you gain access to a network of other people similar to you – fellow independent seniors who enjoy the company of new friends and exciting social activities.
It isn't all that different from living in your own place. You still have your own private room, have access to common areas, and have your meals in the dining room. For the most part, residents remain autonomous during their stay. The key difference is you have access to a community of other residents, and some essential care services should the need arise.
Overall, this lifestyle option is an excellent way for seniors to maintain an independent lifestyle while also receiving regular activity support as needed.
Each Frontier independent living center operates under the same goal: to provide a high quality, engaging, and vibrant community for senior citizens. We believe when our team's goal aligns with our residents' top priorities, it's a recipe for a long and happy partnership.
At Frontier, our communities:
Encourage independent living skills.
Maximize residents' dignity, autonomy, and independence.
Provide accessibility for each resident to solve their long-term care needs.
Most importantly, our staff focuses on increasing and maintaining the quality of life as much as possible. We're 100% committed to this. Our team ensures each resident receives round-the-clock attention and hands-on senior care in addition to continuous access to vibrant social events.
Frontier's Award-Winning SPARK Program
When it comes to Independent Living, our communities are among the best in the business. Our success (and the reason residents and family members love our communities) is due to our award-winning SPARK program.
This research-based approach is inspired by Montessori Methods and is key to providing life-changing services to residents. SPARK focuses on engagement, a social lifestyle, and inclusion within the community at large.
The SPARK difference
Based on science and research
Based on rehabilitation techniques
Keeps seniors socially engaged in a meaningful way
Aims at increasing engagement and skills as we age
Uses proprietary assessment tools that go beyond traditional methods
We understand that the keys to a life well-lived are community, inclusion, and purpose. The SPARK method is based on the teachings and research of Maria Montessori and Dr. Cameron J. Camp and is proven to significantly increase engagement, improve skills and give a sense of meaning and purpose. We employ special touchscreen and other technologies to compliment daily life and to ensure all residents can participate and engage fully.
SPARK places ultimate focus on supporting our residents' ideas, choices, and independence. We empower residents to create a community that speaks to them. Our staff foster the natural spark within each individual by encouraging new ideas and helping to make these ideas a reality.
Is Independent Living Right For Me?
Living your best life is about choices. As seniors experience their golden years, they tend to want to unburden themselves from the upkeep and responsibilities associated with not only homeownership, but also daily chores such as cooking, cleaning and yard work.
If you are looking to spend the next chapter in your life in a carefree environment with wonderful amenities, social interaction with friends, and plenty of activities to enjoy, Independent Living at a Frontier community is a great choice.
Easy Access to Healthcare
Independent living us an attractive for those who seek an independent lifestyle, but are also looking for easy access to skilled nursing if and when they need it. This is an added layer of security and comfort that independent living can provide.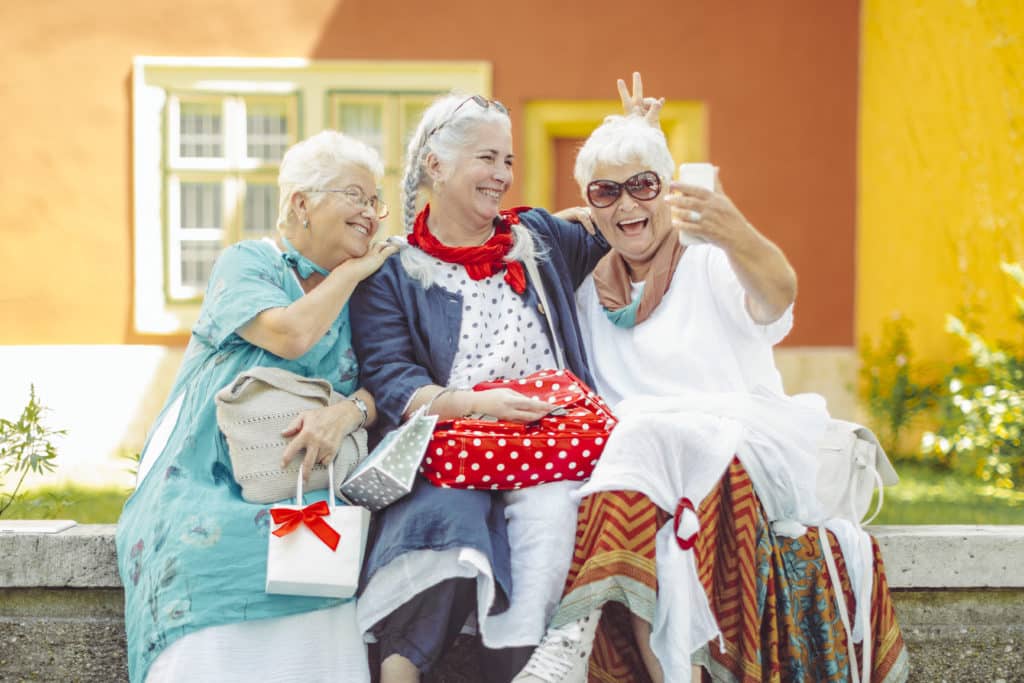 A More Social Lifestyle
Spending too much time alone, especially in old age, can be harmful to our health. One of the best ways to encourage socialization while keeping medical needs top of mind is to enroll in an independent living community. This will help restore vitality and keep you or your loved one independent for years to come.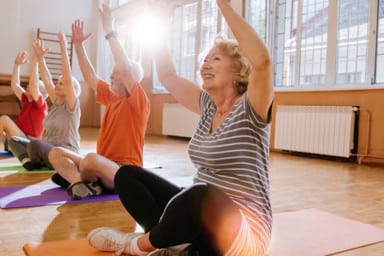 Activities Catered to Your Interests
The activities offered to seniors at Frontier Senior Living communities go way beyond bingo! You or your loved one would have the opportunity to work in a garden, dance, attend Yoga classes, enjoy pet therapy, and so much more. Each activity program is specifically catered to the interests of residents.
Find the Right Independent Living Community For You
With over 130 locations across the United States, Frontier looks forward to helping you start the next exciting chapter of your life. Speak with our team today to learn more about our beautiful Independent Living communities.