Frontier Assisted Living Communities
Enjoy Life at an Assisted Living Community
Getting older is a natural part of life. As time goes on, keeping up with common household activities can become more challenging. We offer top quality Assisted Living services for older adults who need a little extra help, but still want to live an active and healthy lifestyle.
In addition to beautiful accommodations and a full list of amenities, our award winning SPARK™ program fulfils our mission to instill a sense of joy and meaning into our residents' daily lives. We offer them the opportunity to participate in a wide array of activities based on their interests.
Whether it be programs such as gardening, Reading Club, dancing, attending Yoga classes, visiting horse stables, Culinary Club, brewing beer, walks in nature, visiting with therapy dogs, or going on bowling trips, SPARK has something for everyone!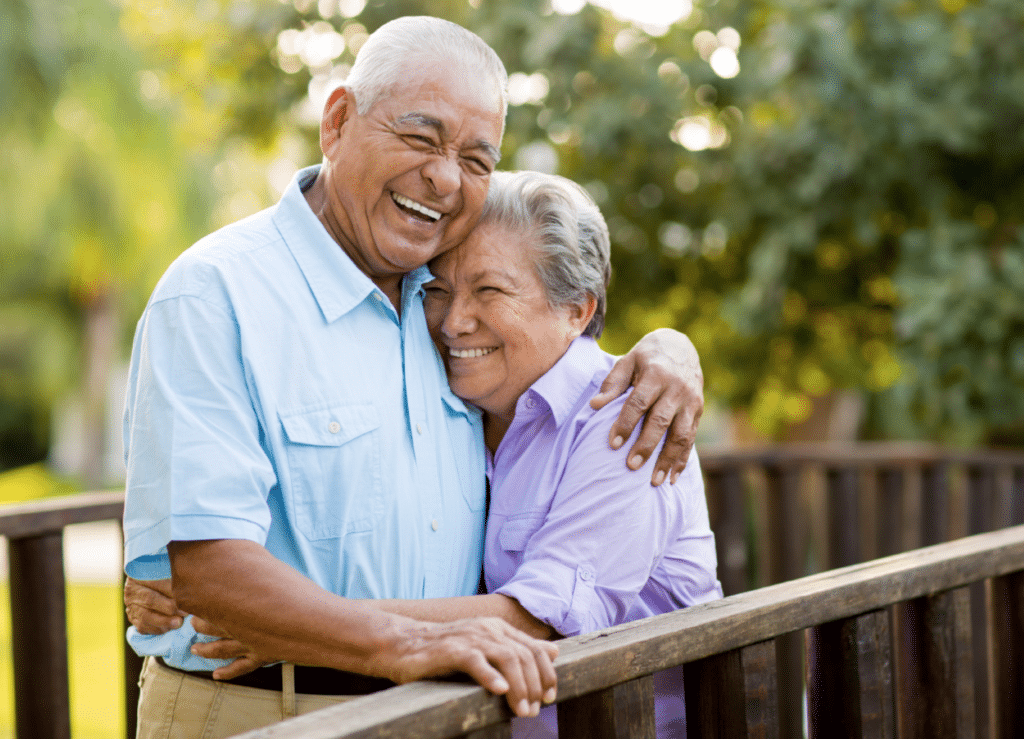 What is Assisted Living?
Assisted Living communities are especially designed for seniors who still want to lead a healthy, active life, but may need help with some of the activities of daily living (ADL's), such as dressing, bathing, or using the bathroom.
Frontier's Assisted Living properties offer a wide range of services to meet our residents' unique needs:
Beautiful Living Accommodations
Personal Care Services
Delicious Meals Prepared by our Chefs
Medication Management
Laundry Services & Housekeeping
Social Interaction with Friends
Exciting Social Activities
Frontier's Award-Winning SPARK Program
When it comes to Assisted Living our communities are among the best in the business. Our success (and the reason residents and family members love our communities) is due to our award-winning SPARK care program and the wonderful caregivers who embody it.
This research-based approach is inspired by Montessori Methods and is key to providing life-changing services to residents. SPARK focuses on engagement, a social lifestyle, and inclusion within the community at large.
The SPARK difference
Based on science and research
Proven rehabilitation techniques
Aims at increasing engagement and skills
Uses proprietary assessment tools that go beyond traditional methods
We understand that the keys to a life well-lived are community, inclusion, and purpose. The SPARK method is based on the teachings and research of Maria Montessori and Dr. Cameron J. Camp and is proven to significantly increase engagement, improve skills and give a sense of meaning and purpose to all despite deficits. We employ therapeutic techniques and special touch-screen technology to compliment daily life and to ensure all residents can participate and engage fully. In addition to cutting-edge technology and design, our communities utilize special assessment tools which go beyond traditional healthcare assessments to focus on what the person can do, rather than what they cannot.
SPARK places ultimate focus on supporting our residents' ideas, choices, and independence. We empower residents to create a community that speaks to them. Our staff foster the natural spark within each individual by encouraging new ideas and helping to make these ideas a reality.
Is an Assisted Living Environment Right for Me?
Moving to an Assisted Living community is a great decision. Sometimes it can be confusing however, to determine when is the right time to make the transition from home.
The friendly and compassionate team at Frontier is here to help. If performing the basic Activities of Daily Living (ADL's) are becoming challenging, or if receiving help at home is no longer an option, moving to an Assisted Living community is an ideal solution.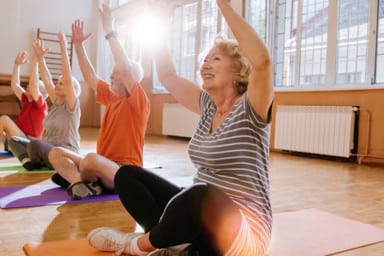 Activities of Daily Living (ADLs) Become Strenuous
One of the most accurate indicators of needing long-term care options is performing Activities of Daily Living. These include bathing, hygiene, dressing, toileting, transferring, and eating. Suppose these are becoming more challenging for you or your loved one. In that case, you should start considering your options (whether that is an independent living or assisted living community will depend on your unique case).
Home Care is No Longer an Option
Assisted living becomes necessary once receiving home care is no longer viable. Sure, having family members around is great for support, but worsening medical conditions or increasing difficulty navigating the household (or both) can take its toll.
Assisted Living Costs Are Manageable
While an assisted living community may seem expensive, it is actually quite cost-effective. When your loved one enrolls in a Frontier community, your expenses cover everything from room and board to food to skilled nursing – all expenses you would be paying if they lived at home, just more convenient. This is especially true if they have long-term care insurance.
Find the Right Assisted Living Setting For You
If you would like to learn more about the many benefits of living in a Frontier Assisted Living community, we are happy to discuss your options with you. With over 120 locations around the United States, we can help you start the next exciting chapter in your life.