5 Great Ways to Help A Senior Loved One Sleep Better
Here are 5 great tips that will help your loved one establish healthy sleep habits.
Getting a good night's sleep is important for everyone, but this is especially true for seniors. As people age, maintaining a regular routine of proper rest is critical to overall wellness. Many seniors experience insomnia, which can lead to depression, irritability, memory loss and accidents.
Here are 5 great tips that will help your loved one establish healthy sleep habits.
Establish a Routine
Getting your loved one accustomed to a night time routine will go a long way towards promoting good sleep habits. Help them decide what time they will go to bed each night, so they are in the best position to get the rest they need.
Knowing what time your loved one normally rises in the morning will be important, as experts say that seniors should sleep at least 8 hours each night. Support your loved one as they develop their new sleep routine, and be sure they stay consistent about it.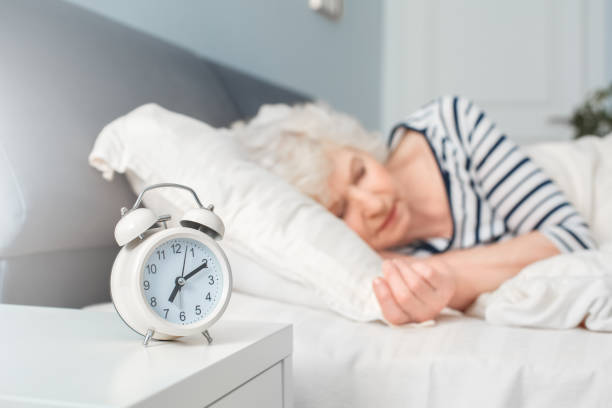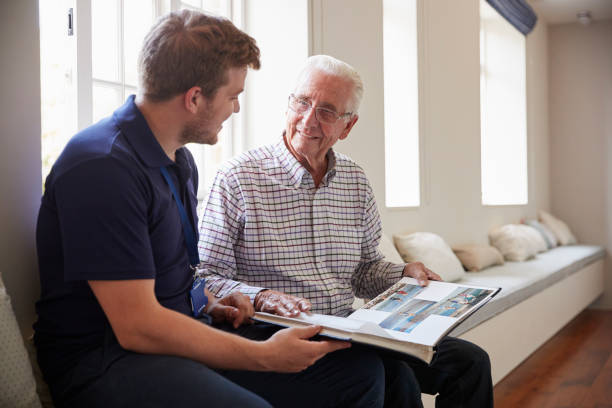 Avoid Afternoon Naps
Many seniors take naps during the day, but this habit can be detrimental to establishing healthy night time sleep patterns. Encourage your loved one to stay up during the day, so when it is time to go to bed in the evening, they can sleep more soundly.
Not napping during the day might be tough for them at first, but it will be beneficial towards improving the quality of their overnight sleep time.
Turn Off the TV, Computer, & Phone One Hour Before Bed
Many people have found that disconnecting from television, computers, and cell phones greatly optimizes their sleep patterns. Help your loved one to see the importance of cutting out any stimulation right before bed that could negatively affect the quality of their sleep.
Suggest that they read, meditate or sit quietly before going to bed. This habit is a great way to calm nerves and prepare the brain for some restful sleep.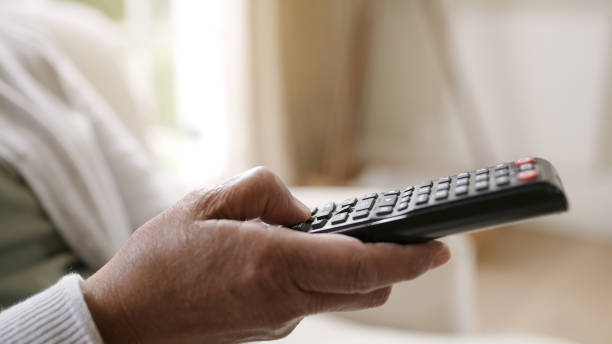 Find a Community in your area
No matter your need, we have the right community for you. Get started finding the perfect new home for you or your loved one today!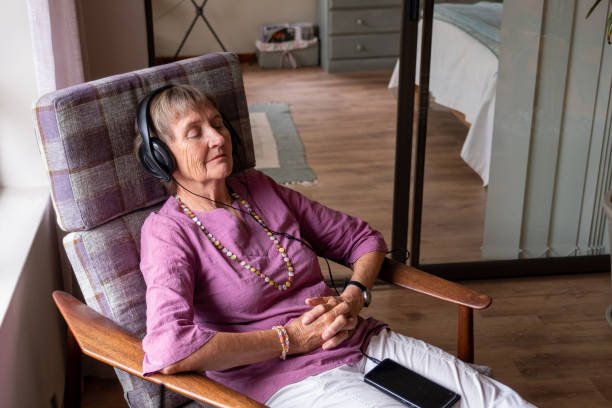 Listen to Soft Music or White
Listening to soft music before bed is a great way to relax your loved one's mind so they can get a good night's sleep. In addition, white noise machines have been proven to be very helpful, as they can help slow heart rate and lower blood pressure.
Devices like Amazon's Alexa are easy to use, and can provide both soft music and white noise on demand. By simply saying "Alexa, play soft music for bedtime or white noise", your loved one will be able to prepare their mind for a restful night's sleep.
Avoid Caffeine in the Afternoon
If your loved one is an avid regular coffee or tea drinker, these beverages can be detrimental to getting a good night's sleep. Caffeine is a stimulant that often interferes with falling asleep. Encourage your loved one to either stop drinking these beverages 3 to 4 hours before bed, or switch to decaf in the afternoon.
Cutting down on caffeine may also reduce jitteriness and anxiety as well.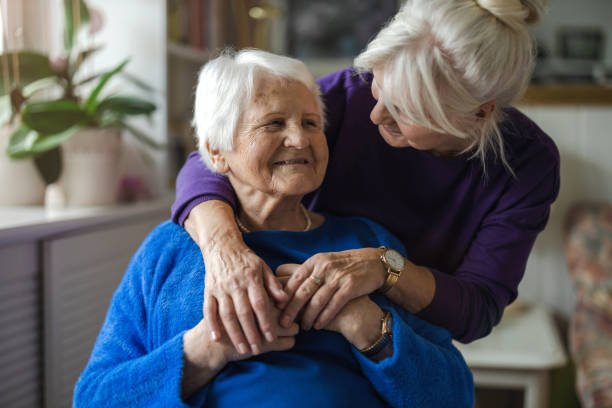 Frontier Senior Living is Here to Help
Getting restful sleep on a regular basis is extremely important for everyone, especially seniors. By helping your loved one establish a routine, avoiding naps during the day, turning off the TV, computer, or cell phone a few hours before bed, listening to soft music, and eliminating caffeine later in the day, your loved one will have an easier time falling asleep and getting the rest they need.
Frontier Management's exclusive EvenWell® program is designed to help our residents develop and maintain healthy sleep habits. The program is tailored to each resident's individual needs. If you would like to learn more about our services, we cordially invite you to visit one of our communities, take a tour, and speak with our friendly and compassionate staff.
Find a community near you
that perfectly fits your needs.