How To Get Your Parents Into Assisted Living
The decision to move a parent into an assisted living community can be hard for any family, but the process is made much easier by keeping some basic steps in mind -- starting with an open conversation
Maybe you've recently noticed that your mother or father's health has started to decline. As a son or daughter, the idea alone is enough to make your heart break. As children, we all hold in common the belief that our parents will live forever. As we get older, we come closer to the inevitable truth that, at some point, we may have to entrust the care of our senior parents to someone other than ourselves.
It's an unenviable position.
The first thing to remember — other than taking a deep breath — is that you are not alone.
Not by a long shot.
According to statistics published by the National Center for Assisted Living, as of 2020, more than 800,000 Americans — 93 percent of which are 65 or older — live in an assisted living community. That's a lot of discussions adult children are having with their aging parents similar to the one you may be contemplating right now. Talking to your mother or father (or both) about their declining health should at least kick start the conversation of them benefitting from a higher, more comprehensive level of care than what you are qualified or able to provide.
The conversation won't be easy, but we're here to make it as stress-free as possible.
Start With An Open, Honest Conversation With Your Parents About Assisted Living
Reaching a consensus that the best possible situation for your aging parent or parents is an assisted living community requires clear lines of communication. Start this process by finding a quiet place, one free of distractions, to have a frank discussion with your parents that will allow you to clearly make your concerns known. If you have siblings, have them present. Maybe you want to bring in additional family members so they can also reflect your concerns
Calmly let them know exactly how you're feeling and why you're having the conversation, but also be prepared for some resistance, even if you're confident they will be open to the idea of long-term care.
As is the case with any fruitful conversation, it's important to articulate your case and then listen. Write down the potential worries or fears your elderly parent has about moving out of the house and into an unfamiliar environment. This not only lets them know that the discussion is a two-way street, but you can use your notes down the line to potentially qualify some senior living communities over others.
Ultimately, you're a son or daughter first, of course, but your secondary role should be one of an advocate.
No matter your need, we have the right community for you. Get started finding the perfect new home for you or your loved one today!
Assess Level Of Care To Determine Cost
WHAT LEVEL OF CARE DOES YOUR PARENT REQUIRE?
Has the decline in health translated into a need for help with dressing, bathing, or grooming? These activities of daily living — commonly referred to as ADLs — typically serve as the industry standard to determine whether senior care is best administered in an assisted living setting or a community that provides more of an independent living lifestyle, in which residents enjoy autonomy with little to no supervision from staff.
ARE THERE ANY COGNITIVE FUNCTIONS THAT NEED TO BE MONITORED?
If your parent has been diagnosed with memory impairment, such as Alzheimer's or another form of dementia, an assisted living community which has staff who are specifically certified to provide full-time memory care will be well worth the additional cost. This level of care would be similar to a nursing home or skilled nursing community, where caregivers are available 24 hours a day. The rule of thumb is, the more intensive the medical care, the higher the price for the community. And bear in mind that your assessment does not have to be perfect. As we will cover in the next section, there are professionals out there more than willing to help you accurately assess your situation to determine the right level of care and transition into talks about payment, of which there are many options, fortunately.
Please see our assisted living payment guide for more information on the various ways you can pay for your parent's long-term care.
Enlist The Help Of A Senior Living Advisor
Sometimes referred to as a senior care advisor or consultant or elder care advisor, this individual exists to play a pivotal role in the selection of the community that will ultimately administer the proper amount of care to your elderly parent or loved one.
The primary responsibility of a senior living advisor is to guide individuals and their families through the painstaking and often tedious process of identifying and securing the best possible senior living situation according to needs and budget.
It's also important to note that these advisors work for independent advisory firms, meaning they are beholden to no one community or network of communities, thus eliminating all conflicts of interest that could allow prejudice to seep into the decision-making process.
Below is a brief list of some of the questions you'll want to entrust to a senior living advisor:
How much do various assisted living options cost?
What forms of financing/payment are available for long-term care services?
What senior living community options are near my location?
Do any additional care options need to be considered?
How do you ensure the safety of senior living communities?
Visit A Community Before Making A Financial Commitment
Any time you move into a new home, you first take a tour, right?
You inspect the sturdiness of the walls and floors, test the electrical, water, and gas connections, and aimlessly walk around to see if this new environment is somewhere you could see yourself for the foreseeable future.
An assisted living community should be no different. This is your parent's new home. This is where they'll be meeting new friends and making new memories. Its walls will be vital to their well-being for a number of years. Most importantly, it should fit your parent's needs.
The transition of downsizing from the place your loved one has called home for decades to a place completely foreign requires some warming up to. Gather brochures from a handful of communities. Browse photo galleries on community websites together. Schedule COVID-era virtual tours of those communities atop your short list, and when you're able, choose a small handful that make your even shorter list for in-person tours.
Seeing a community up-close and meeting its staff will not only give you peace of mind, it will make the idea of transition completely less intimidating for your loved one.
Prepare For The Transition
You've had the all-important sit-down. Everyone is on-board with assisted living. The senior care advisor has guided you to the perfect landing spot, and your multiple tours of the retirement community have only reinforced your confidence. Move-in day for your loved one is fast approaching, and so the final planning steps are all that's left.
Here's a small checklist of items you'll want to cross off to make sure everything is buttoned up in time for the big day: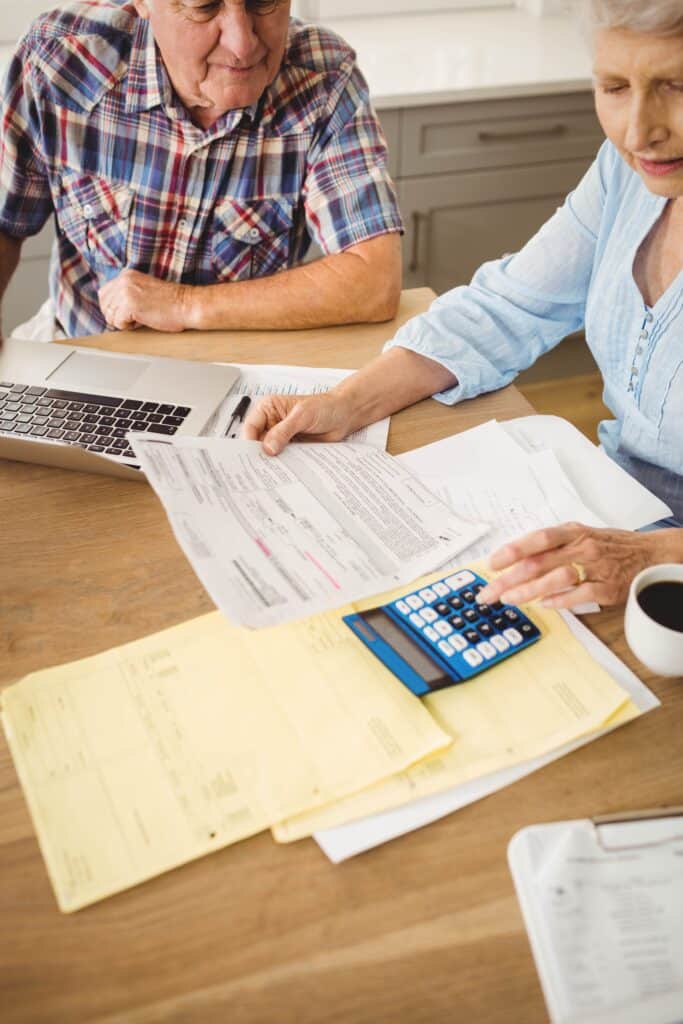 Determine what possessions need to make the trip or be left behind/donated
Hire a moving service (off-peak prices tend be offered during autumn months)
Organize important financial and health documentation that include the following

Bank account information
Tax returns
Pension documents
Deeds to all owned properties
Titles to all vehicles
Records of all loans and debts
Power of attorney
Personal medical history
Living will
Insurance ID cards (major medical, Medicare, Medicaid)
In the end, when it comes to transitioning your loved one from home to an assisted living community for long-term care, the goal is to make sure everyone is happy with the decision and feels good about what the future has in store.
If given the due diligence it deserves, the process will undoubtedly result in both.
Find a community near you
that perfectly fits your needs.