How to Talk to Your Elderly Parents About Assisted Living
For older adult children, speaking with an aging parent about their future needs can be quite uncomfortable. Many senior citizens grow frustrated when the topic of assisted living comes up. They might fear they won't see their loved ones as often, have less autonomy over their daily schedule, and lose […]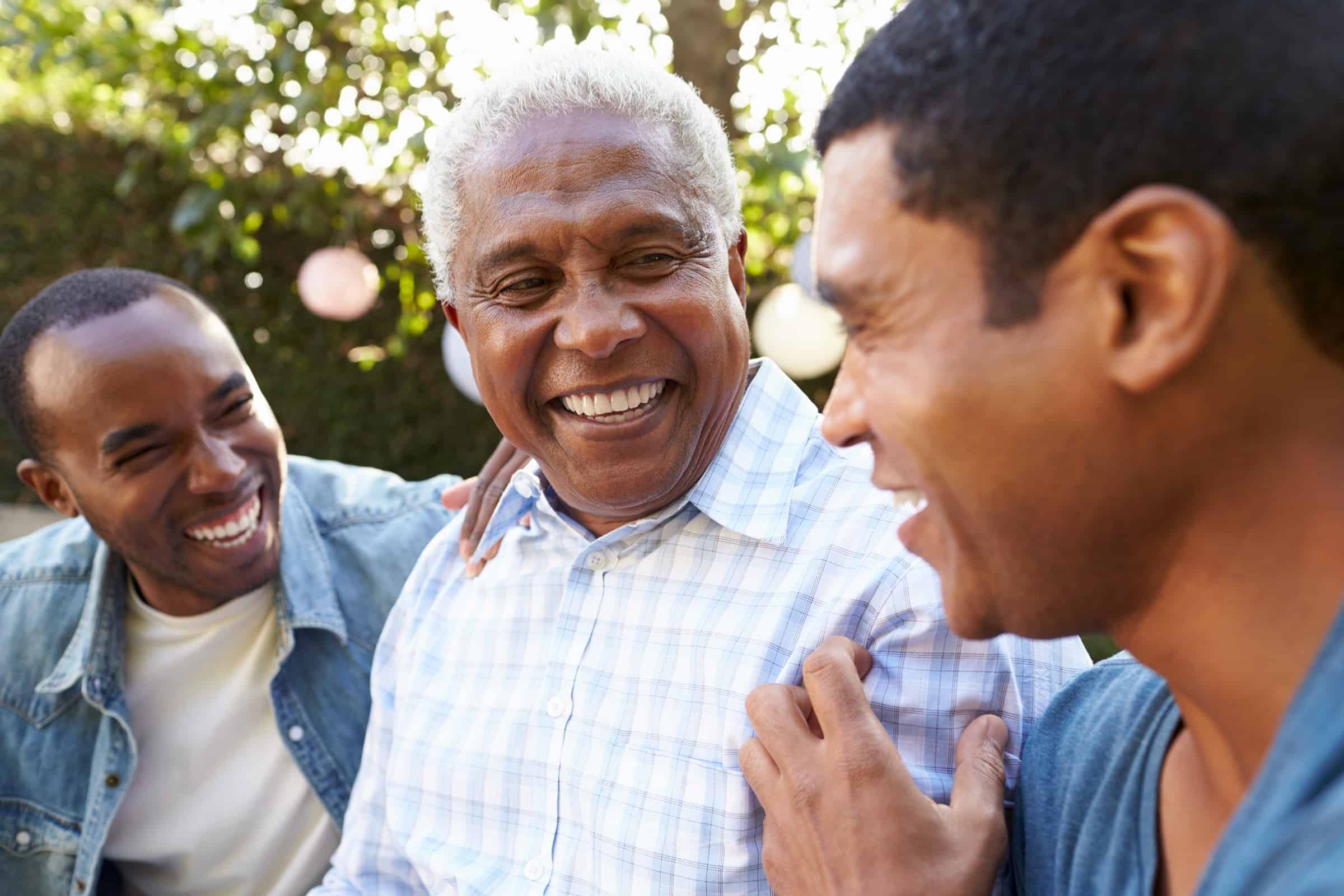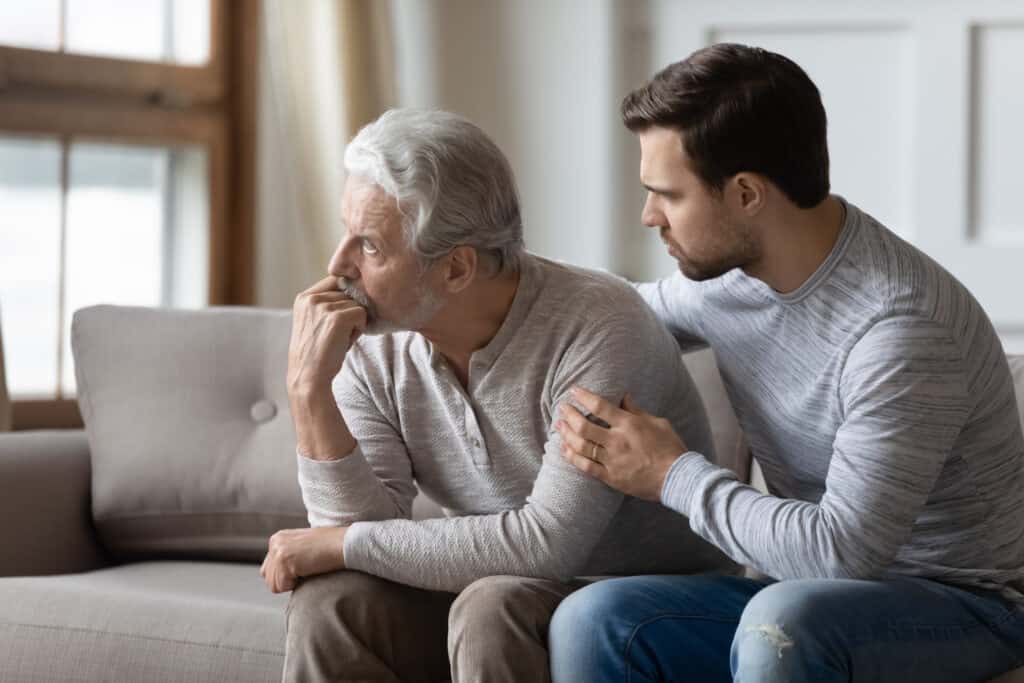 For older adult children, speaking with an aging parent about their future needs can be quite uncomfortable.
Many senior citizens grow frustrated when the topic of assisted living comes up. They might fear they won't see their loved ones as often, have less autonomy over their daily schedule, and lose some of the independence they hold dear. But while these are difficult conversations, they are also necessary. Assisted living services can add a breath of fresh air to your loved one's daily routine, overall well-being, and quality of life as well as provide them with valuable new social connections.
Moving into a senior living community means they will gain access to regular assistance with Activities of Daily Living (ADLs) which can drastically increase their comfort levels, freeing them to live more independently than if they stayed home alone. They'll also interact with many new faces around the community, participate in social programs, and make new friends along the way. They'll also live in close proximity to medical professionals, who ensure their health care needs are met every day.
Find a Community in your area
No matter your need, we have the right community for you. Get started finding the perfect new home for you or your loved one today!
5 Assisted Living Conversation Tips For Your Parents
Discussing senior living options with your parents can be productive and collaborative. Here are a few things you should consider if you have an aging parent:
1. Research Your Senior Living Options
Think twice before walking up to your parent and saying "Hey mom, let's move you into an assisted living community – what do you say?" This will make them defensive from the get-go.
Before you can open the discussion with your parent about their future options, you will significantly benefit from educating yourself on the nuances of the industry.
There are multiple levels of senior care available to them, and different communities often specialize in different levels. Some communities even offer all three options, allowing residents to shift between services as needed.
Independent Living is an excellent way for seniors to retain their independence while living in a retirement community
Assisted Living provides independence, but usually involves more hands-on assistance with ADLs
Memory Care provides special care and opportunities to thrive for seniors with Alzheimer's or Dementia diagnoses.
If moving your loved one straight into senior housing sounds like too much too soon, you should also explore respite care and in-home care options.
After familiarizing yourself with the levels of care and which might best suit your parent, you'll also need to get a feel for the communities around them. Think through many of these details: Will they still be close enough for the family to visit easily? What will you do with their current home? How will this impact the rest of the family?
Finally, having a baseline understanding of your loved one's finances will be incredibly beneficial as this will help you know your budget range. You'll typically need about $4,000/month for most assisted living options, according to a recent GenWorth survey. This expense generally covers food, room, onsite services, and more.
2. Ease the Topic in Gradually
Once you understand the many options available to your loved one, it's time to start the conversation. You know better than anyone how resistant or embracing your parent will be to this topic, so explore this stage at your own comfort level.
For all parents, you're best served if you gradually introduce the idea over time. Your main goal shouldn't be to convince them they need to move into a community immediately, but rather to get them thinking about the realities of aging.
Don't overload them with salesy information about a nearby community's spa room and onsite nursing staff. Instead, ask them questions about their plans for the future, and selectively inform them how assisted living can calm some of the anxieties they might face.
Find multiple triggers throughout their daily life to start introducing the benefits of an assisted living community. For example, suppose they tell a long story about an old friend they had. In that case, you have an excellent opportunity to build up an assisted living community's social and communal benefits. Alternatively, talking about onsite caregivers and medication management might be more effective after they just spent all day visiting multiple doctors. Over time, they will warm up to the idea and become more receptive to moving in.
The main takeaway: time and repetition make the whole process more comfortable, so start the conversations as soon as you can. It is much better to have a plan in place long before your parent needs assisted living services. That way, there aren't any big surprises when the time eventually comes.
3. Present Multiple Options
If you are making conversations about the future more common in your household, you'll eventually need to have a serious discussion about your options.
Since you did your research in Step 1, this part is pretty simple. You need to show your loved one the communities that are feasible based on location, budget, and level of care required. Some locations will have lavish amenities, featuring a spa room, movie theater, and onsite pub. Others might offer scenic lookouts and beautiful adjacent walking routes. Highlight these amenities at each location and discuss which ones are most desirable for your parent.
In addition to having concrete community choices, you will also benefit from having alternative options available in case the conversation steers that way. For example, services like in-home care or respite care are productive first steps toward moving into an assisted living facility. These can function as a compromise with your parent by allowing them to test the waters without completely moving in.
Being prepared with different options and knowledge about the industry will demonstrate that you have done your homework, making your parent more likely to trust your perspective and hear you out.
4. Keep Them Involved in All Decisions
Ultimately, this choice significantly impacts your parent's life more than anyone. You may understand that a good senior living community will actually help them achieve more independence, but your parent may need more convincing.
Educating yourself on the industry and being an advocate for senior living is a means to an end – that end being your parents making an informed decision with the help of their closest family and friends.
If you approach them with honest pros and cons for many options and clearly communicate that the choice is ultimately theirs, they will feel respected in the decision-making process. This is an essential step toward getting them to see how assisted living can enhance their life, rather than take it away.
When you schedule tours of a new location, make sure they come along to see the places for themselves. They should also be in the room when discussing financial, day-to-day, or health concerns with a community's Executive Director. And when you find a new piece of information that changes something you've been discussing with them, share it right away.
Above all, remain transparent and respectful throughout the process in order to maintain their trust. This should be a collaborative – not authoritative – experience for everyone.
5. Recruit Family Members and Peers to Help
Finally, there is strength in numbers.
At this point in their life, your parent likely has a close circle of people they truly trust. That circle might include you, your siblings, and lifelong friends. They will likely rely on these opinions more than anyone else. And if more than one of the people in this inner circle is encouraging your parent to consider assisted living, they'll be more likely to consider it.
If you have siblings that are also involved in your parent's life, demonstrating unity is supremely important. If one of your siblings is sour on the idea to begin with, they can influence your parent away from even considering options that will improve their livelihood. Conversely, if your family maintains a unified front, the case for moving into an assisted living community becomes more compelling.
If your loved one has a peer already in a caregiving community, reach out to them personally and ask their opinion on the matter. They'll be a great source of information and can provide a unique perspective.
Get Started Today
Researching senior living communities and starting the conversation with your parents are the critical first steps you can take today to get the ball rolling. The longer you hesitate, the more difficult it will be down the road.
One of the best places to start your research is in our "Find a Community" section, where you can view communities near your loved one's home.
Find a community near you
that perfectly fits your needs.