About The Preserve at Woodland Hills
Levels of Care: Assisted Living, Memory Care
The Preserve at Woodland Hills is a premier Assisted Living and Memory Care Community that serves the Los Angeles, California region with care and support services. We are proud to serve Woodland Hills, Reseda, Canoga Park, Winnetka, West Hills, Encino, Calabasas, Chatsworth, Northridge, Thousand Oaks, Glendale, and Pasadena. No matter where you've lived before, we'd be honored to have you call The Preserve at Woodland Hills home.
Los Angeles, Woodland Hills, and the surrounding area have so much to offer residents and their families. As a neighborhood in "LA", Woodland Hills provides a breathtaking view of the Santa Monica Mountains and San Fernando Valley. There are many shopping and entertainment options at Westfield Topanga & The Village or the Commons as Calabasas. Additionally, visitors have numerous choices for recreational fun like the Upper Las Virgenes Canyon Open Space Preserve, Woodland Hills Recreation Center, Warner Center Park, and other locales.
Only about a mile from the interchange of Route 101 and Route 27 (Topanga Canyon Blvd.), The Preserve at Woodland Hills is a welcoming senior living community for Assisted Living and Memory Care residents who require support and the ability to provide specialized care for those in need. Our person-centered care is an asset for residents who join us from all walks of life. Whether you or your loved one is looking for 24/7 Memory Care or needs help with Activities of Daily Living (ADLs) in an assisted living setting, our community has everything necessary to live comfortably and happily.
The Preserve at Woodland Hills is designed so residents feel at home. We are staffed by medical and senior living professionals, 24/7, and our wellness and life-enriching programs are purpose-driven to enhance the mind, body, and soul. From helping with light maintenance and schedule housekeeping to overseeing customized, attentive care plans, our residents are cared for around the clock to ensure their safety, health, and wellbeing.
Assisted Living and Memory Care Community in Los Angeles, CA
By combining the ability to provide exceptional care with quality services and engaging activities, residents at The Preserve at Woodland Hills feel joy in everything they do. We want you or your loved one to feel safe and happy, and for your family to relax with peace of mind in knowing that every aspect of your living experience inspires good health and happiness.
When you visit us on Fallbrook Avenue, you will notice our gorgeous exterior and interior design, cutting-edge amenities, and our socially-engaging community. Our spacious, beautifully-appointed apartment-style homes include modern furnishings and exceptional designs with four different floor plans available. Additionally, we have many outstanding common areas for relaxation and good company, including our outdoor patio and winding walkway with lush greenery. Inside, residents enjoy our spa and salon, a grand foyer with a fireplace, an activities room, a movie theater, and they also like to play a tune or two on our piano.
Gathering around the table for meals is also important in our community. We provide restaurant-style dining in our elegant dining room, complete with a bistro eatery and first-class service. Dining with our restaurant offers residents a 5-star experience as our professional Chef prepares a wide variety of seasonal menu items with fresh ingredients. We love to celebrate with special delicacies all year long, including on Holidays when residents and their families visit. Our culinary team has severed many memorable meals, including at Easter brunch where we had an omelette station and freshly carved ham. Other delicious meals have included sushi, fresh fruits and vegetables, sampling from a charcuterie board with Ahi Tuna, or even getting our residents involved with making treats like homemade cookies for our "Trunk of Treats" Halloween event!
Frontier's Award-Winning SPARK™ Program
The Preserve at Woodland Hills is proud to offer our Assisted Living and Memory Care residents the award-winning SPARK™ program.
SPARK was inspired by the teachings and research of Maria Montessori and Dr. Cameron Camp and provides meaningful and life-enhancing experiences for members of our Assisted Living and Memory Care community.
Our unique program engages our residents with proven strategies that strive to heighten interaction, optimize cognitive skills, as well as promote a sense of purpose and accomplishment. We use tailor-fit assessment tools to evaluate each resident's capabilities and strengths, so the program can best meet their specific needs. Residents are encouraged to participate in a wide range of activities based on their interests and abilities.
The award-winning activity program features four core pillars: Community Contribution, Inclusion & Belonging, Lifelong Learning, and Purpose. Everything our seniors participate in is rooted in these essential aspects of a life well-lived.
From arts & crafts to gardening committee, chair yoga, furniture restoration committee, daily news committee, exercise classes, book club, and games, SPARK has something for everyone to enjoy!
Other activities include trivia, bowling, music performances, manicures and pedicures, happy hour, watercolors, and so much more.
The Preserve at Woodland Hills is also proud to fundraise for honorable causes, such as the Teddy Bear Cancer Foundation, where our residents made beautiful collages to send to kids!
Amenities at The Preserve at Woodland Hills
Our Assisted Living and Memory Care residents enjoy a wide range of amenities at our well-appointed property, including:
Exceptional Accommodations – Our community features spacious living quarters and state-of-the-art amenities with modern designs, lush greenery, an outdoor patio, a movie theater, an activities room, and more.
5-Star Cuisine – A dedicated Chef who prepares a wide variety of meals, including fun Holiday favorites like omelettes and freshly-carved meats for Easter brunch, plenty of fruits and vegetables, and sampling from a charcuterie board with wine.
Social Outings – Residents enjoy our many stimulating activities, including chair yoga, exercise classes, arts & crafts, fundraising, furniture restoration, and so much more.
Spa Services – Residents can have manicures/pedicures done for relaxation in our spa and salon.
Coordinated Transportation – We take care of transportation for shopping, events, enjoying lunch or dinner at a restaurant, and cultural activities.
Clubs & Committees – Residents enjoy a wide variety of groups like our gardening committee, book club, furniture restoration committee, daily news committee, and many more.
Choosing the Right Assisted Living or Memory Care Community in the Los Angeles Area
Finding the right Assisted Living or Memory Care Community for your loved one is vitally important. The Preserve at Woodland Hills offers the very best care services in the area.
If you would like to learn more about the many services and amenities that our community offers, we invite you to visit our property, take a tour and speak with our caring and friendly staff.
Photo Gallery
The Preserve at Woodland Hills Assisted Living & Memory Care
Awards & Recognition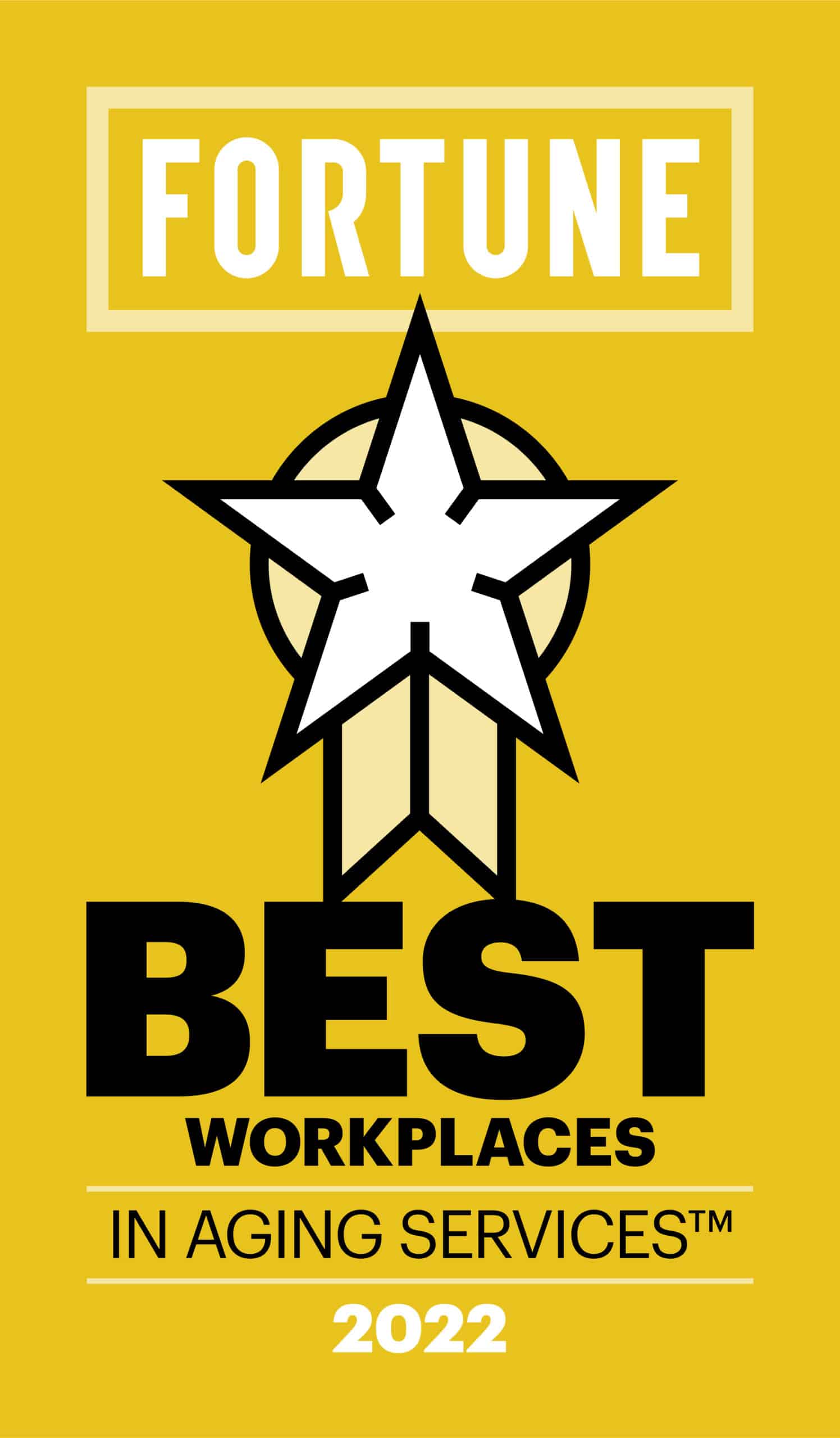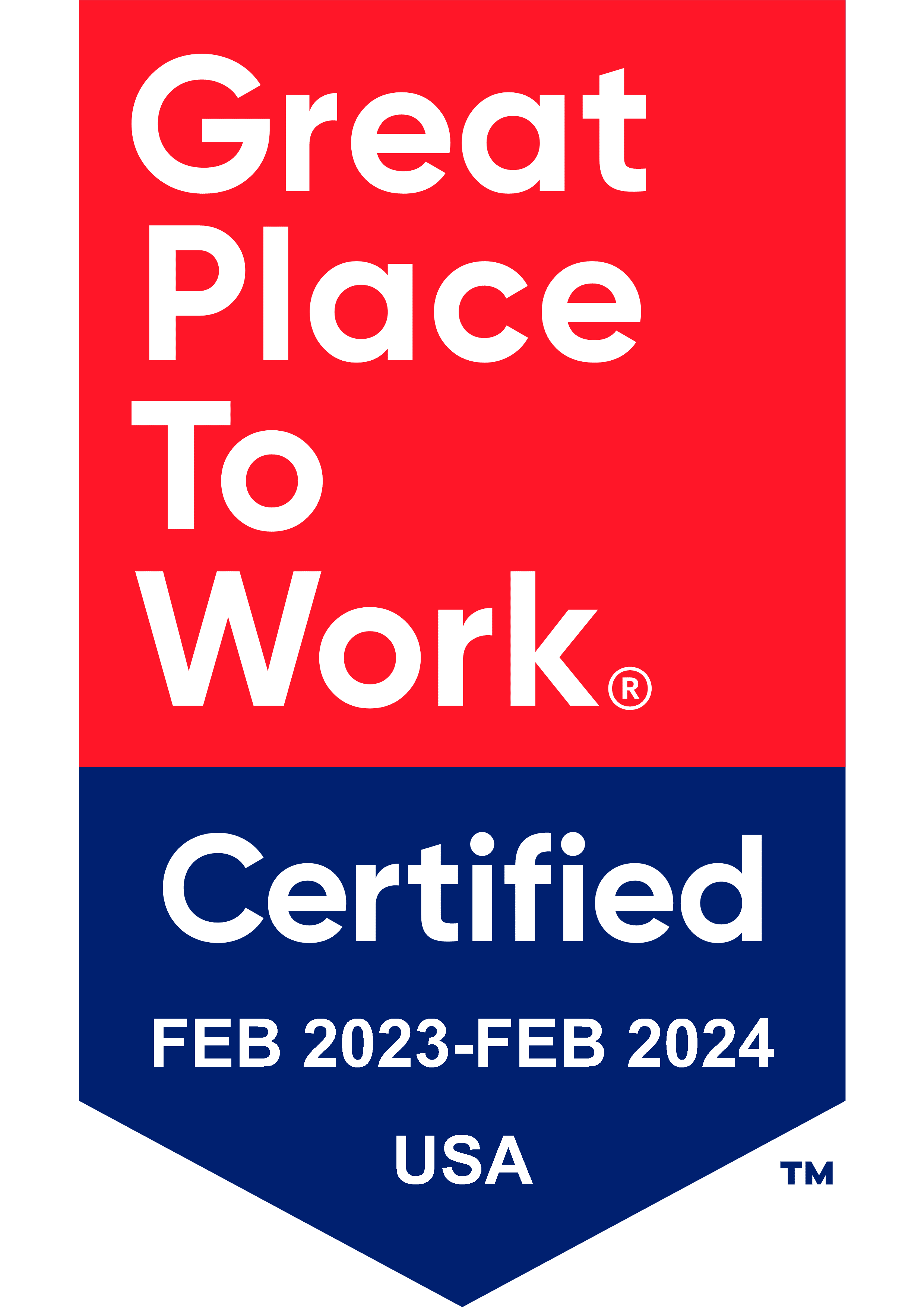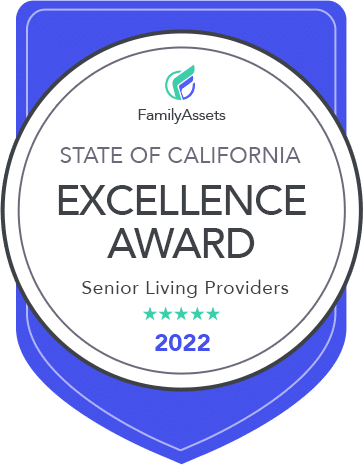 Frontier's Award-Winning SPARK Program
Montessori Inspired
SPARK places ultimate focus on supporting our residents' ideas, choices, and independence. We empower residents to create a community that speaks to them. Our staff foster the natural spark within each individual by encouraging new idea and helping to make these ideas reality.
Learn More
The SPARK Difference
Based on science and research
Based on rehabilitation techniques
Keeps seniors socially engaged in a meaningful way
Aims at increasing engagement and skills as we age
Uses proprietary assessment tools that go beyond traditional methods
Levels of Care
Assisted Living
Assisted living is the perfect option for older adults who need a little extra care but want to maintain a fun and social lifestyle.

After move-in, your loved one will have access to skilled caregivers who provide everything necessary for a meaningful, elevated experience.
Memory Care
Our community specializes in Memory Care for residents with Alzheimer's Disease or Dementia-related illness.

Through our award-winning SPARK program, your loved one will receive round-the-clock care that encourages a happy, fulfilling lifestyle.
Amenities & Events
Featured Amenities
Housekeeping & linen services
Events

National Food Day Celebrations

Recognition of Residents' Birthdays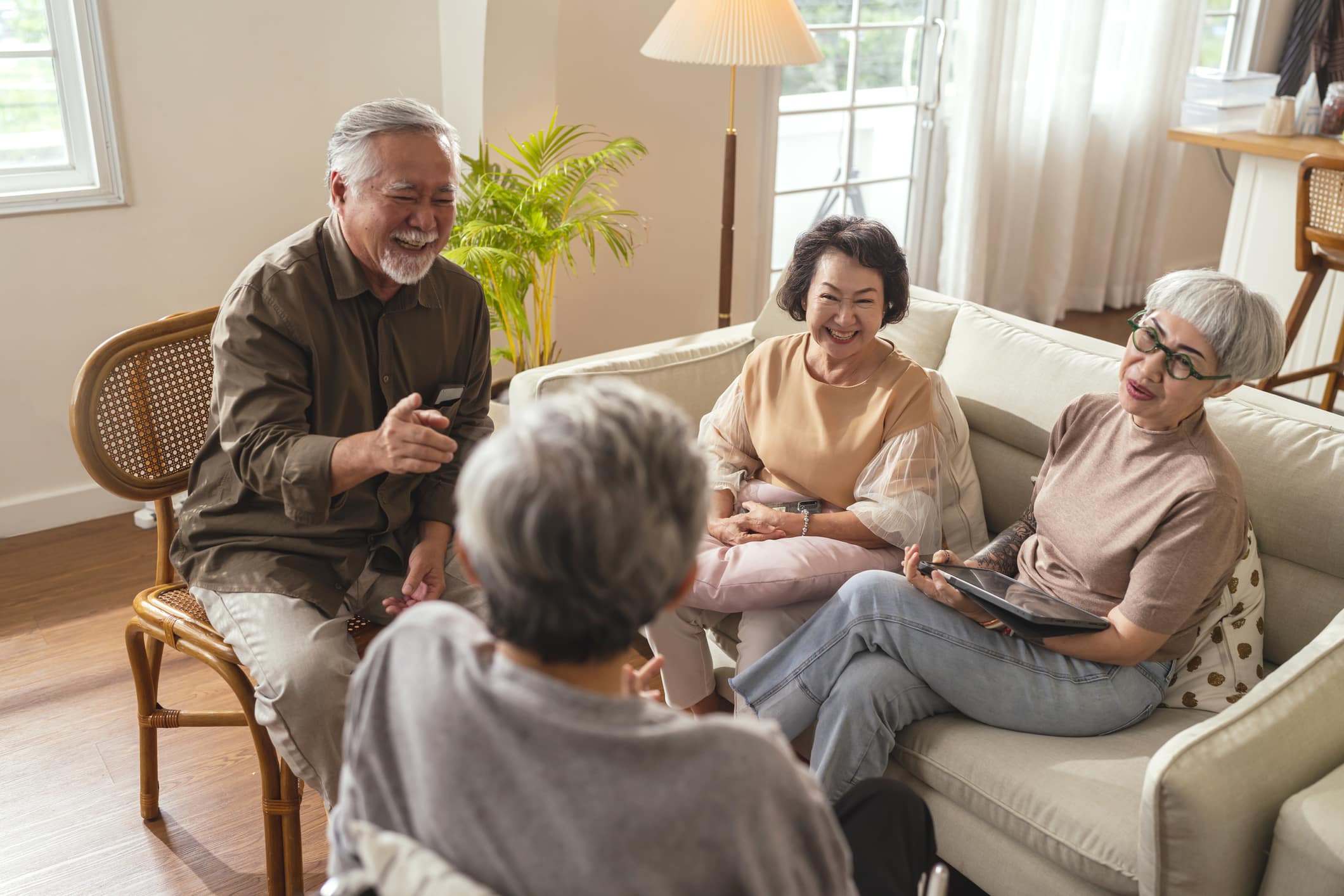 What's Happening
Welcoming Committee
When it comes to welcoming a new resident to our community, it's all hands on deck! That's why our resident-led Welcoming Committee plays such a pivotal role.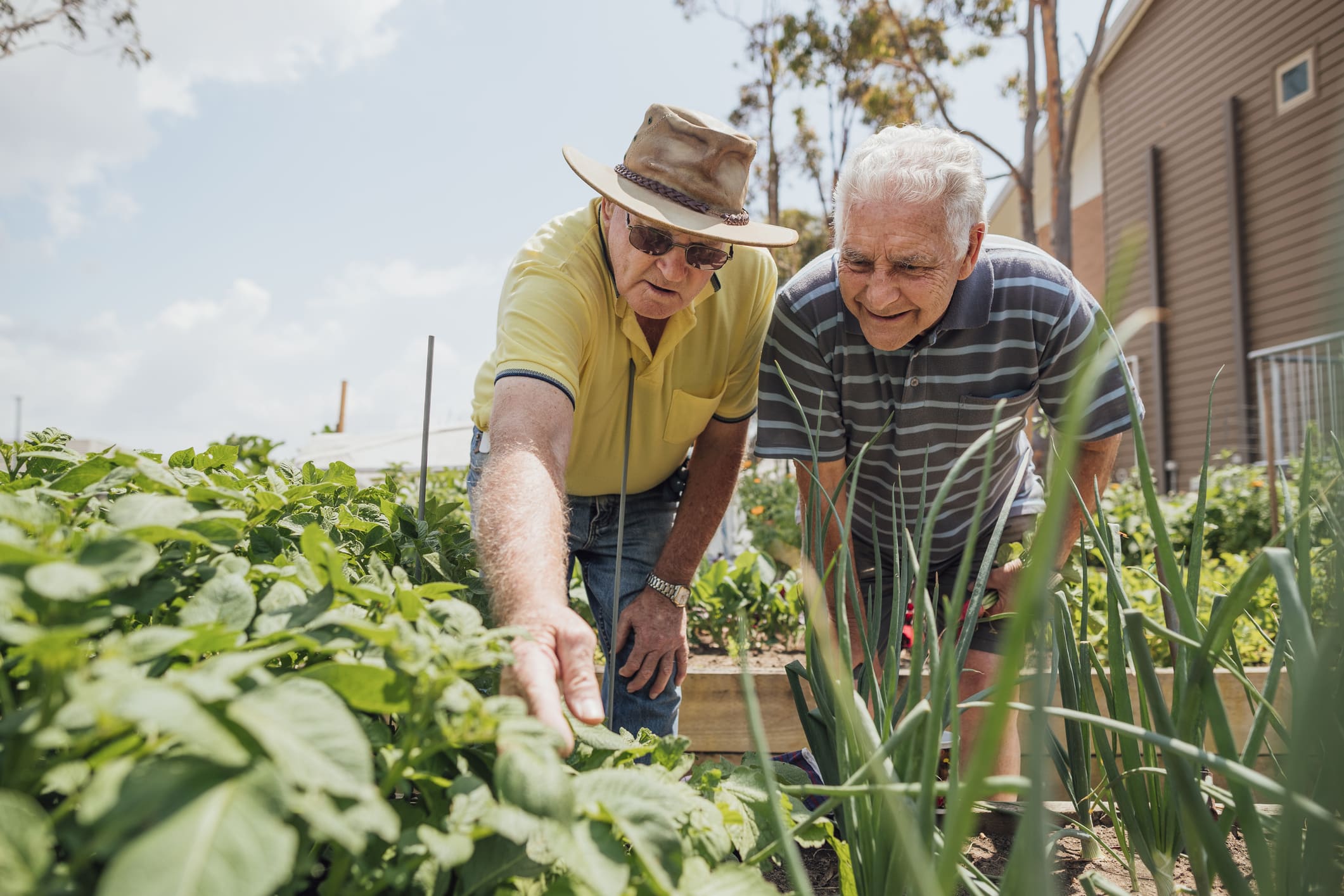 What's Happening
Gardening Committee
Gardening plays an important role in the lives of many seniors, so we offer an abundance of opportunities to plan, purchase, plant, grow, and harvest. Some meals are even served with fresh produce grown by residents themselves!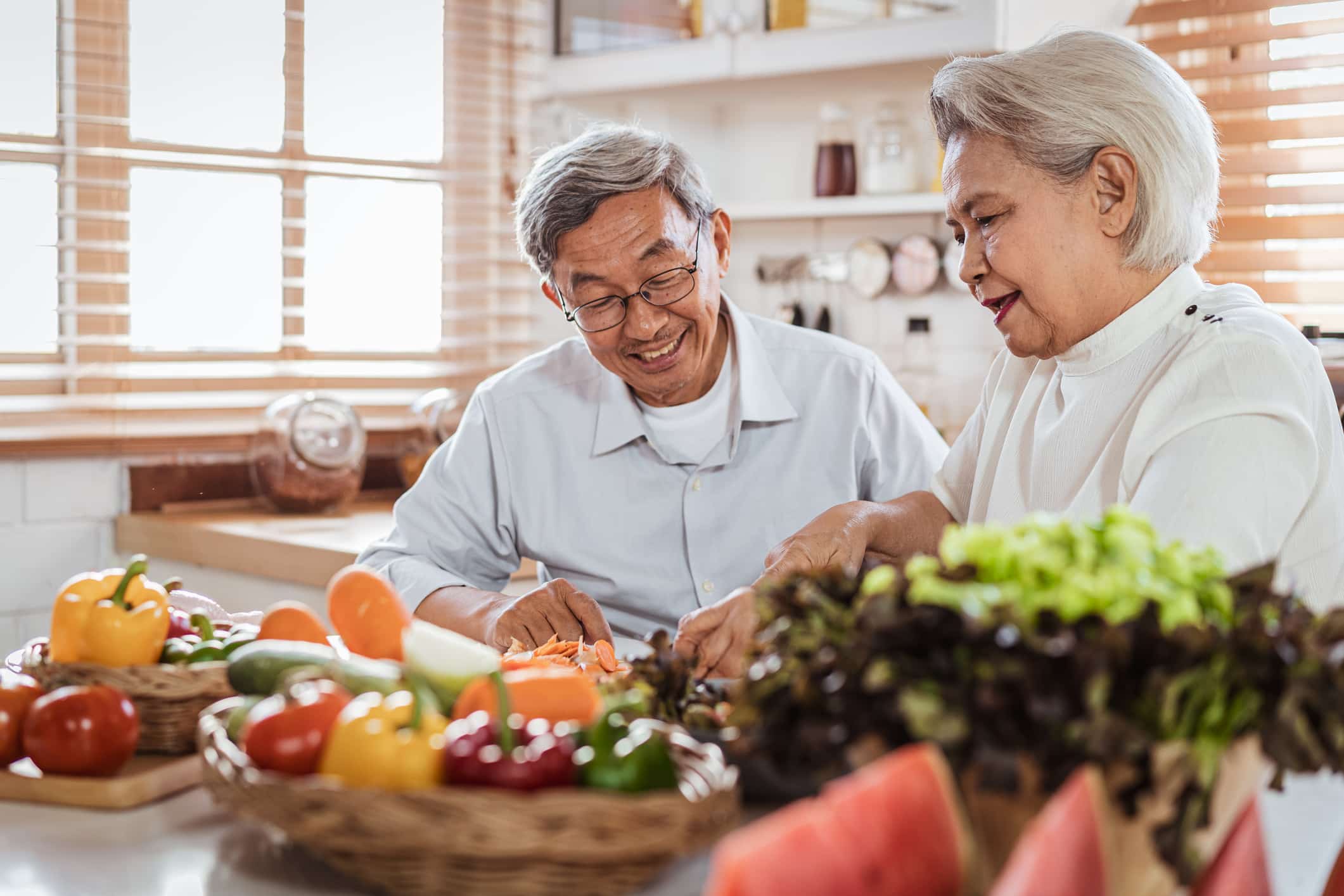 What's Happening
Cooking Committee
Seniors at our community are passionate about food. That's why we offer the opportunity for residents to support in the way that best suits them, whether it's setting the table or assisting the Chef with a signature dessert.
Trevin Williams
Executive Director
Trevin has worked in senior living for 14 years. He started as a caregiver and worked his way up as Med-Tech, Activity Director, Memory Care Director, and Marketing Director. Trevin holds an RCFE administer certificate as well as a California activity leadership certificate. He strives to learn more about the industry every day and to serve America's most vulnerable population. In his free time Trevin enjoys spending time with his family and three dogs.
Contact Trevin
Other Communities In The Area
The Terraces at Via Verde
1155 Via Verde
San Dimas, California 91773
(909) 324-4980
Levels of Care:
Assisted Living, Memory Care