About The Villages of Windcrest
Levels of Care: Assisted Living, Memory Care
Welcome Home to The Villages of Windcrest Assisted Living & Memory Care!
The Villages of Windcrest is a premier Assisted Living & Memory Care community in Fredericksburg, Texas that serves the families of Fredericksburg, Stonewall, Harper, Blowout, Kerrville, Legion, Oxford, Cypress Creek, Ingram Blanco, Center Point, Mason, Comfort, Boerne, Mount Wesley, Guadalupe Heights, Johnson City, and Marble Falls.
With such beloved nicknames as FBG, Wine Country, Peach Country and Texas Hill Country, there are many things to do and enjoy in the Fredericksburg area. Whether you visit the Bit & Bridle Stables, the Enchanted Rock State Natural Area, the Fort Martin Scott Historic Site, the Lady Bird Johnson Golf Course, and Municipal Park, the LBJ State & National Historic Park, the Pioneer Museum, the National Museum of the Pacific War, the city of Luckenbach, or the Vereins Kirche Museum, the area has something for everyone!
In addition, the City of Fredericksburg offers a wide variety of shopping, dining and wine bar options. There are over 100 wineries in the local area.
Whether your loved one requires some help with the activities of daily living (ADLs) or is living with the effects of dementia or Alzheimer's disease, our dedicated staff takes great pride in delivering high-quality care that is compassionate, safe, and resident-centered. Our services are designed to meet our residents' physical, emotional and spiritual needs 24 hours a day, seven days a week.
As residents move to our community, customized assessments are completed so individual care plans can be created. Our staff is made up of highly qualified and trained RNs, LPNs, and CNAs who are hired for their professional skills and warm personalities.
Assisted Living and Memory Care Community in Fredericksburg, TX
Built in 2019, our beautiful pet friendly community features architecture that emphasizes Fredericksburg's German heritage. We offer wonderful living accommodations with a variety of floor plans to choose from, including features such as high ceilings, ceiling fans, lots of lighting, large bathrooms, walk in showers, large closets, small kitchenettes, individually controlled thermostats, and indoor access to the rest of the building.
In addition, we have an event center, movie theater, fitness room, outdoor patios, dog park, lounge, library/business center, game parlor, hair salon, and cozy common sitting areas.
One of the most popular things about The Villages of Windcrest is our food. From our private dining room, our highly experienced Chef creates diverse menus that are sure to please every palate.
We offer an always-available menu with a daily featured entrée, and residents also have various options to choose from. Our 5-star restaurant-style dining room is warm, cozy, and inviting for everyone to enjoy. Holiday meals are special and we encourage residents' families to join us!
Our friendly staff proactively communicates with residents' families through emails, phone calls, and Voice Friend technology. We encourage family involvement at our community and invite residents' loved ones to join us for game and movie nights, as well as special entertainment activities.
The Villages of Windcrest also offers Care Giver Support Groups for the general public.
Frontier's Award-Winning SPARK™ Program
The friendly and compassionate staff at The Villages of Windcrest is proud to offer our residents the award-winning SPARK™ program.
SPARK was inspired by the teachings and research of Maria Montessori and Dr. Cameron Camp and provides meaningful and life-enhancing experiences for the people in our communities.
Our unique program engages residents with proven rehabilitative strategies that strive to heighten interaction, optimize cognitive skills as well as promote a sense of purpose and accomplishment. We use tailor-fit assessment tools to evaluate each resident's capabilities and strengths, so the program can best meet their specific needs. Residents are encouraged to participate in a wide range of activities based on their personal interests and abilities.
From interactive learning, art therapy, coloring, baking and cooking classes, arts & crafts, bingo, book club, bath product classes, bowling, card writing, group exercise, coloring day, and holiday celebrations, SPARK has something for everyone to enjoy!
Other activities include puzzles, crazy hat day, ice cream socials, tea parties, carnivals, resident birthday and sporting event gatherings, painting day, National Food Day celebrations, root beer float parties, holiday events, lunch outings, parades, bible group, veterans' ceremonies, resident council, dog and music therapy, and performances.
Our community recently held a Tour of Texas Open House and many residents helped our staff prepare for the event. In addition to serving food, some residents were ambassadors for the day and answered questions about our community for visitors.  In addition, we have participated in fund raising activities for Alzheimer's disease research.
Amenities at The Villages of Windcrest Assisted Living and Memory Care
 Our residents enjoy a wide range of amenities at our luxurious property, including:
Exceptional Accommodations– Our community features luxurious and spacious living quarters, a beautiful dining room, attractive common areas, a salon, and a beautiful courtyard.
Concierge Services– Our staff offers transportation to medical appointments. Laundry and housekeeping services are provided as well.
5-Star Cuisine –A dedicated Chef who prepares a wide variety of meals, including traditional Holiday dinners and local Texas favorites.
Social Outings– Residents enjoy our many stimulating activities, including happy hours, puzzle nights, cooking classes, Book Club, ice cream socials, movie nights, musical performances and entertainers, art work, gardening, exercise, baking, therapy dog visits, quarterly town hall meetings, and more.
Salon Services– Residents can have their hair cut or styled and enjoy manicures and pedicures.
Recognition of Residents' Birthdays– We are dedicated to celebrating our residents' birthdays and creating a fun environment for everyone.
 Choosing the Right Assisted Living and Memory Care Community in the Fredericksburg Area
Finding the right Assisted Living and Memory Care community for your loved one is vitally important. The Villages of Windcrest offers the very best services in the area. As the newest Senior Living Community in the area, our warm and vibrant atmosphere is cherished by our happy and active residents.
If you would like to learn more about our community's many services and amenities, we invite you to visit our pet-friendly property, take a tour and speak with our caring and friendly staff.
Photo Gallery
The Villages of Windcrest
Awards & Recognition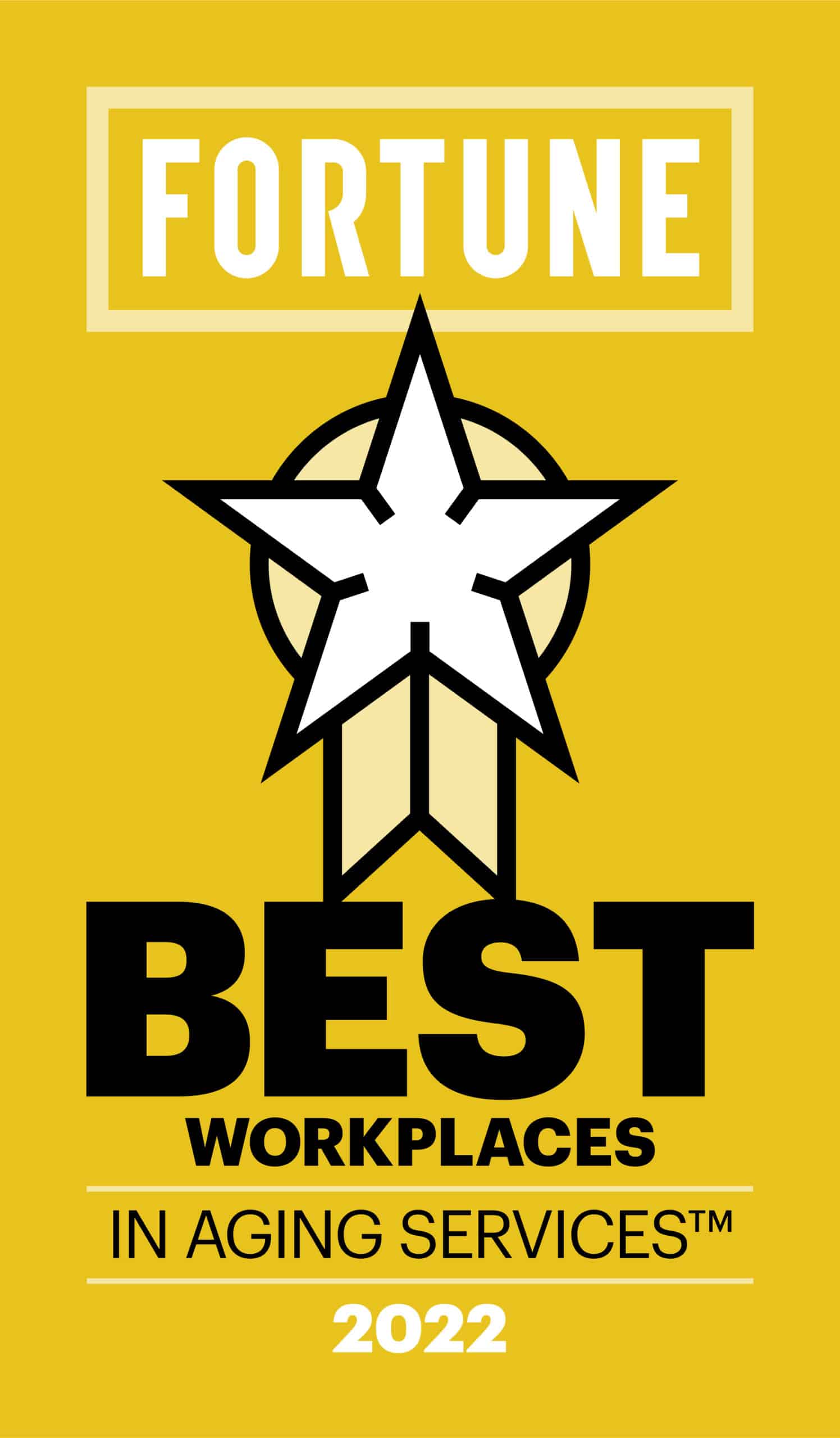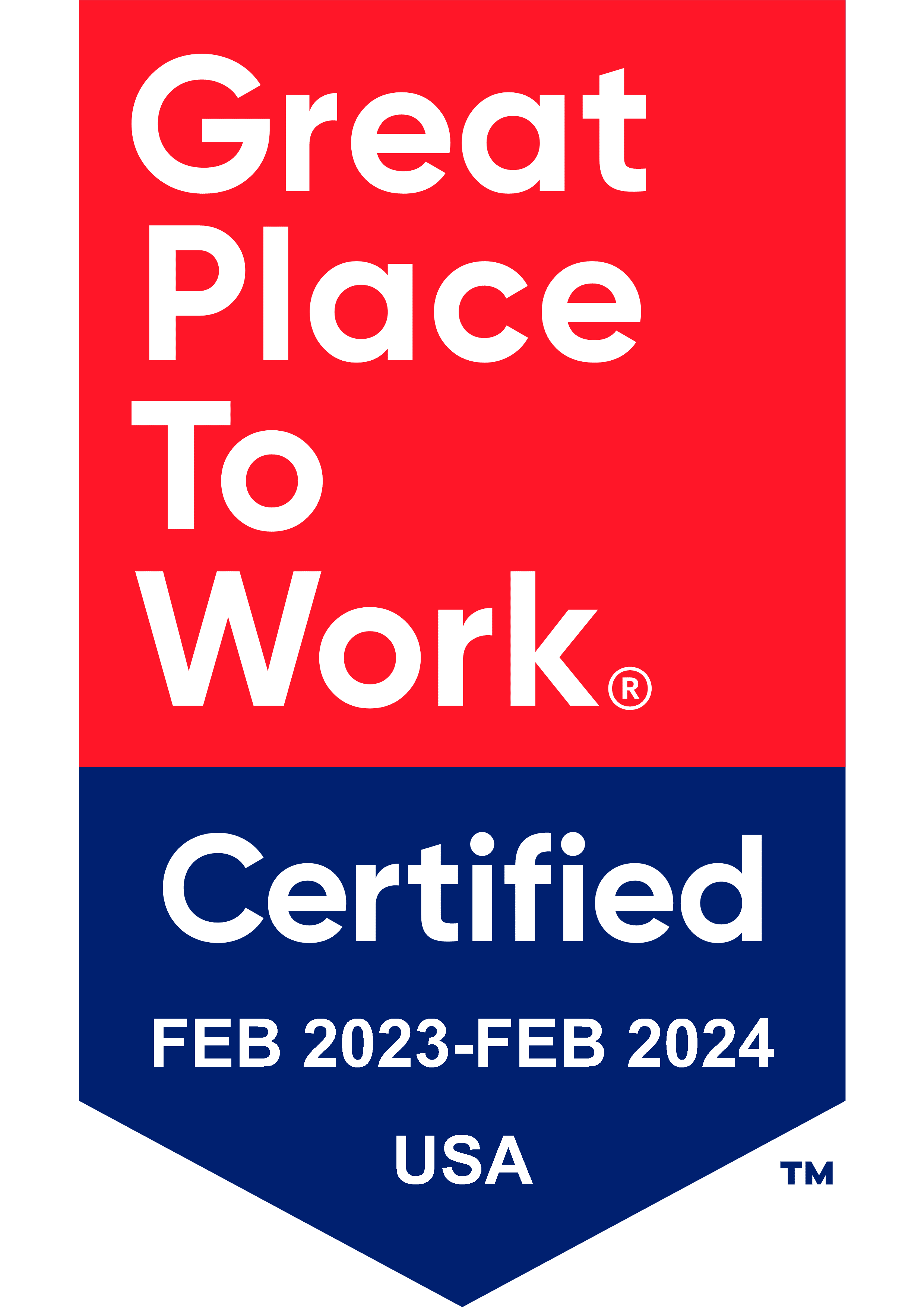 Frontier's Award-Winning SPARK™ Program
Imagine a program specially designed for seniors that not only strives to help them reach their full potential, but also provides an opportunity to spend their days with a sense of joyful purpose. SPARK™ places ultimate focus on supporting our residents' ideas, choices, and independence. We empower residents to create a community that speaks to them. Our staff foster the natural spark within each individual by encouraging new idea and helping to make these ideas reality.
Everyday Thriving: A SPARK Lifestyle Inspired by Montessori Methods
Our award-winning, purpose-driven program for seniors. Inspired by Montessori Methods, SPARK™ focuses on engagement, social lifestyle and inclusion within the community at large.
Learn More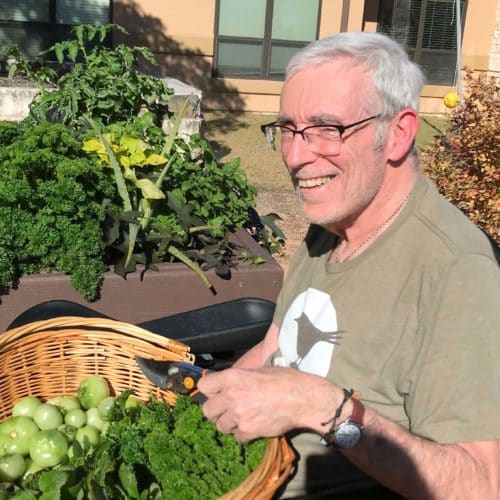 Based on science and research
Based on rehabilitation techniques
Keeps seniors socially engaged in a meaningful way
Aims at increasing engagement and skills as we age
Uses proprietary assessment tools that go beyond traditional methods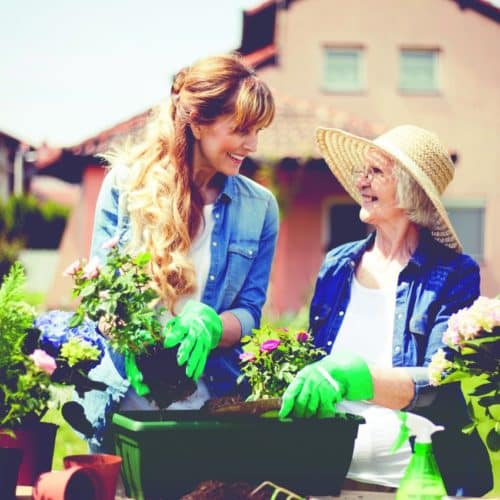 The effectiveness and success of our SPARK™ program for Assisted Living and Memory Care residents is based on these 4 foundational pillars:
SOCIAL ROLES
Everyone has a desire to be useful, so we ensure that each resident has a role in the community. Working the front desk or serving neighbors are examples of meaningful tasks that empower and connect residents.
SKILLS FOCUSED
Our Montessori Assessment Tool, created by the Center for Applied Research in Dementia, uncovers remaining skills often missed by traditional assessments. We can than strengthen and build on those identified skills.
PROCEDURAL MEMORY
Skills can be learned or improved through "procedural learning." This repetition then allows routine activities to be performed with less need for concerted concentration.
PROGRESSION AND GOAL SETTING
By working on projects or learning topics over a longer period of time, always progressing toward a goal, residents become fully engaged and feel more successful.
Levels of Care
Assisted Living
Assisted living is the perfect option for older adults who need a little extra care but want to maintain a fun and social lifestyle.

After move-in, your loved one will have access to skilled caregivers who provide everything necessary for a meaningful, elevated experience.
Memory Care
Our community specializes in Memory Care for residents with Alzheimer's Disease or Dementia-related illness.

Through our award-winning SPARK program, your loved one will receive round-the-clock care that encourages a happy, fulfilling lifestyle.
Amenities & Events
Featured Amenities
Housekeeping & linen services
Transportation to Doctor's appointments
Events

Recognition of Residents' Birthdays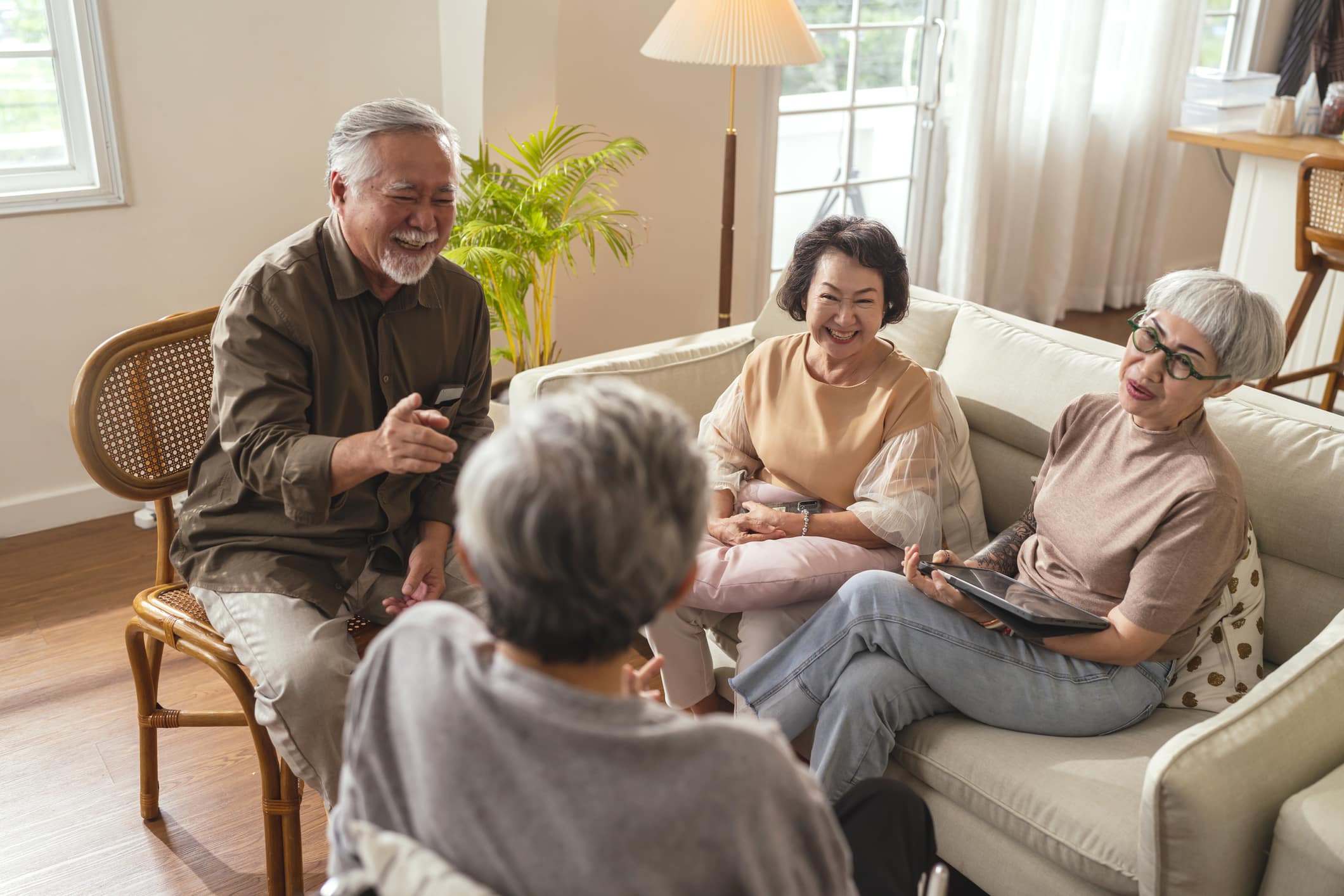 What's Happening
Welcoming Committee
When it comes to welcoming a new resident to our community, it's all hands on deck! That's why our resident-led Welcoming Committee plays such a pivotal role.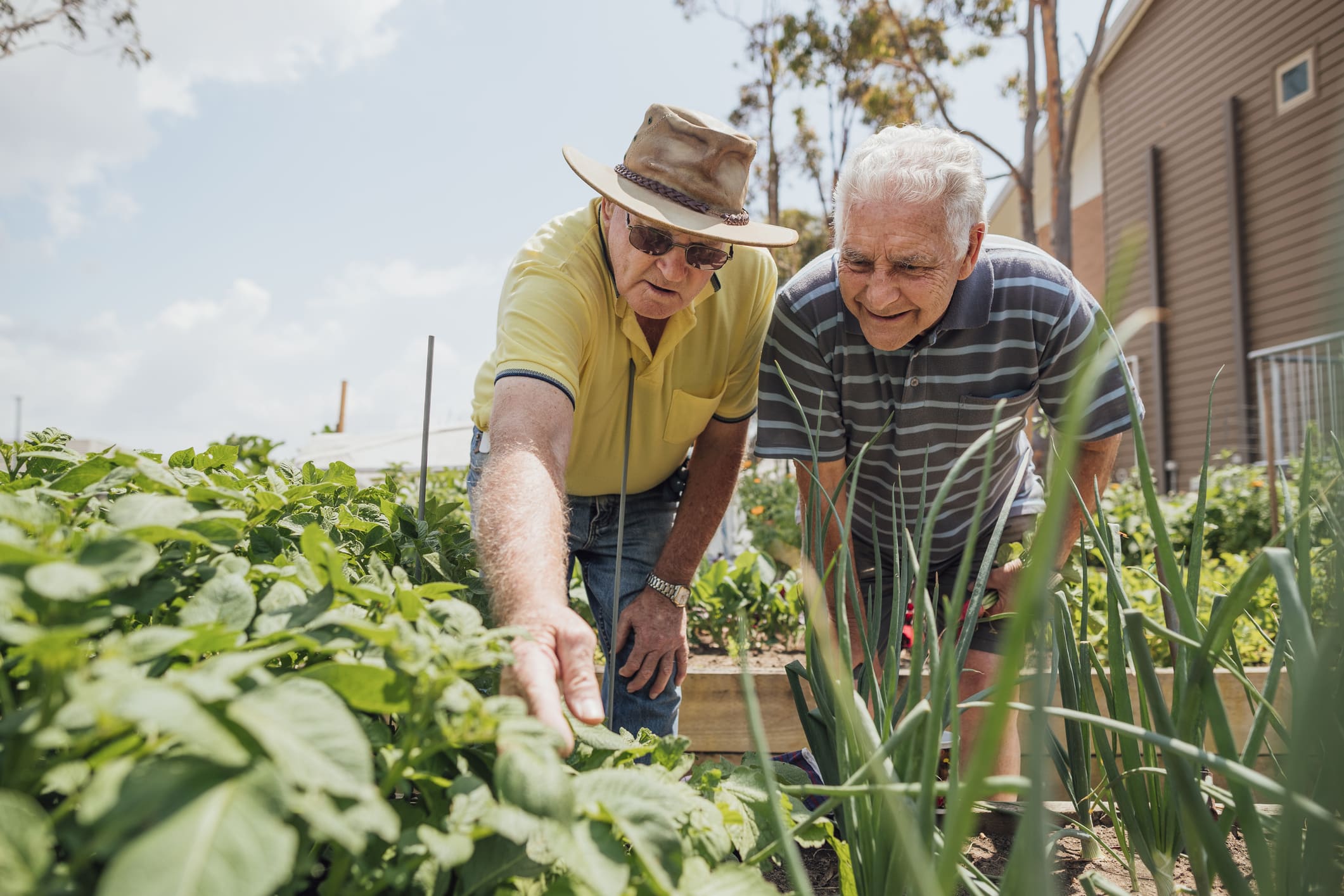 What's Happening
Gardening Committee
Gardening plays an important role in the lives of many seniors, so we offer an abundance of opportunities to plan, purchase, plant, grow, and harvest. Some meals are even served with fresh produce grown by residents themselves!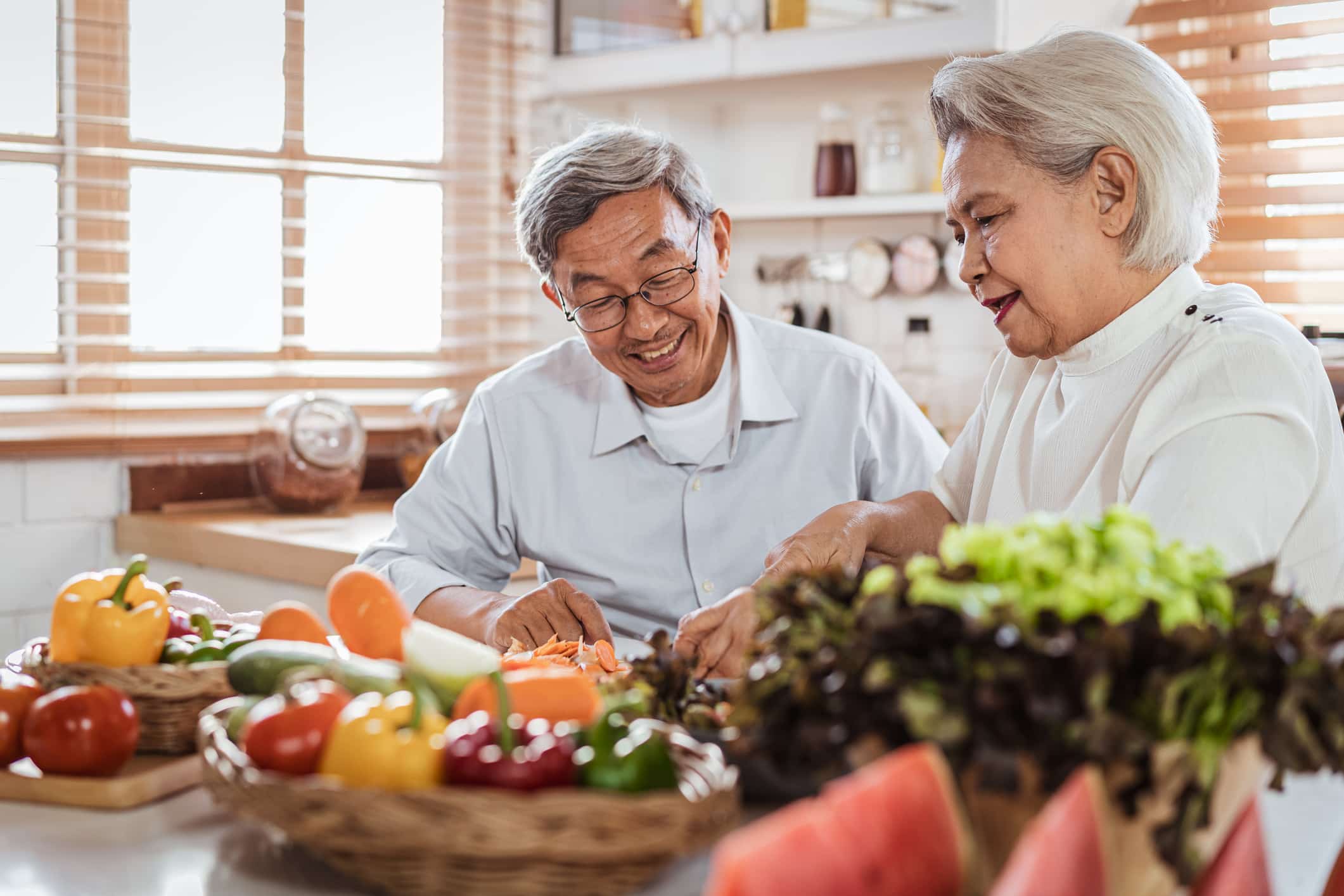 What's Happening
Cooking Committee
Seniors at our community are passionate about food. That's why we offer the opportunity for residents to support in the way that best suits them, whether it's setting the table or assisting the Chef with a signature dessert.
"The entire staff is very welcoming and helpful. We are extremely pleased to have our loved one living at The Villages of Windcrest and highly recommend touring the facility!"
Heidi M., Loved One of Resident
Other Communities In The Area
Heartis San Antonio
15430 Huebner Road
San Antonio, Texas 78248
210-682-9074
Levels of Care:
Assisted Living, Memory Care
The Auberge at Bee Cave
14058 Bee Cave Parkway
Bee Cave, Texas 78738
(512) 991-9061
Levels of Care:
Assisted Living, Memory Care